The LifePage App
On the LifePage App real professionals share honest opinions about their Careers.
A Lawyer talks about Law, an Engineer talks about Engineering … and so on.
When you like a a particular Career Talk you can do a Self Assessment on the Talk to calculate your Dream Index - which is defined as "
According to the Criminal Lawyer in the Talk, your chances of success in Criminal Law is 72%
".
As you accumulate your Dream Indices, your
personalized Career Report
gives a clear idea of which Career is best for you.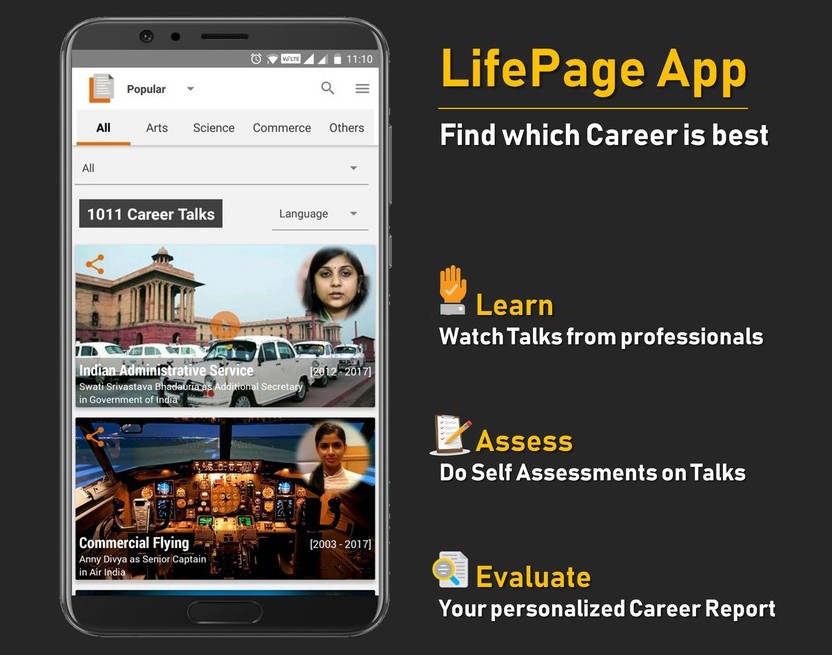 ---
LifePage App is a free tool for Self Introspection. Download it now!
---
Personalized
Career Guidance
LifePage Career Advisors
are a bunch of highly motivated individuals who are deeply committed to helping you achieve your full potential. They come from a variety of backgrounds and are trained at guiding you on how to take your own Career decisions.
---