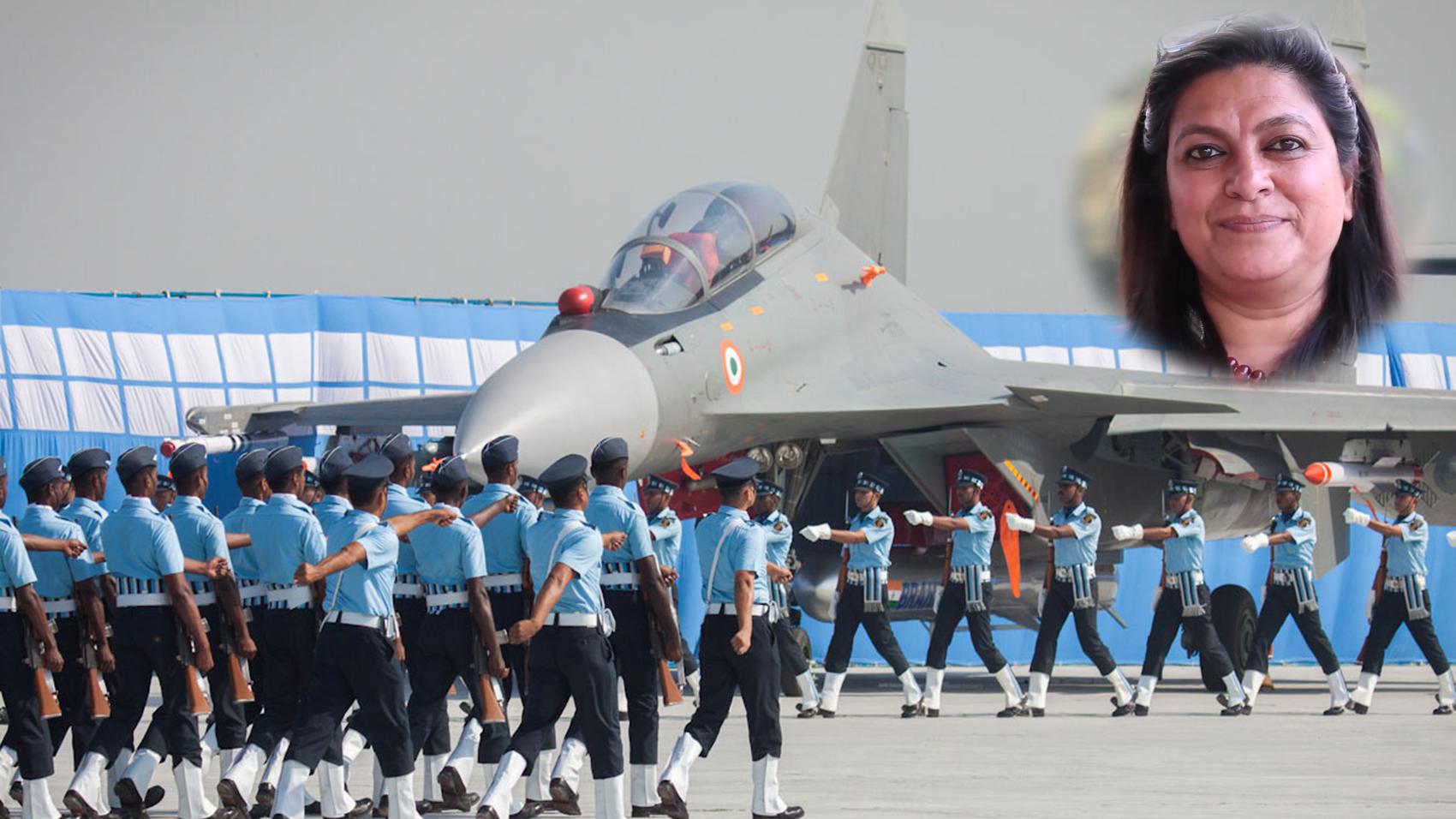 Defence Administration
  Notably:
Wing Commander
  In:
Indian Air Force
15 years
& 1 month [Jul 1993 - Aug 2008]
LifePage Career Talk on Defence Administration
http://www.lifepage.in/Career.php?id=20161015-0002&in=Career-in-Defence-Administration
Full Talk:
https://lifepage.app.link/20161015-0002
Trailer:
https://www.youtube.com/watch?v=aEz6YDU7SIs
By Wg Cdr Anupama Joshi
[Wing Commander in Indian Air Force]
What is Defence Administration?
Wg Cdr Anupama Joshi: "Defence Administration is the management of people and assets within the Air Force. You are probably looking after an Air Force station or a unit, where you are posted."
How I got into Defence Administration?
Wg Cdr Anupama Joshi: "I was one of the first women to join the Indian Air Force. I served there for 16 years. Thereafter, I became the founder and CEO of Sahastradara Khestriya Gramin Financial Services, working in rural remote hills of Uttarakand for financial inclusion. I am currently working in the Doon School as director of personnel."
Wg Cdr Anupama Joshi's LifePage:
http://www.lifepage.in/page/anupamajoshi
(Defence Administration, Wg Cdr Anupama Joshi, Indian Air Force, Administration, Indian Air Force, Ministry Of Defence, Short Service Commission, Indian Armed Forces, Government Sector)
[This Career Talk covers]
what is:
1)
Defence Administration
Education:
2)
General Awareness
3)
Legal Knowledge
4)
Operation Management
5)
Human Resource Management
Skills:
6)
Leadership
7)
Attitude
8)
Communication Skills
9)
Judgement
10)
Personal Discipline
11)
Courage
Positives:
12)
Pride
13)
Quality of Life
14)
Opportunity to Grow
15)
Camaraderie
Challenges:
16)
Too Structured
17)
Performance Differentiation
18)
Uncertainty
A Day Of:
19)
Defence Administration