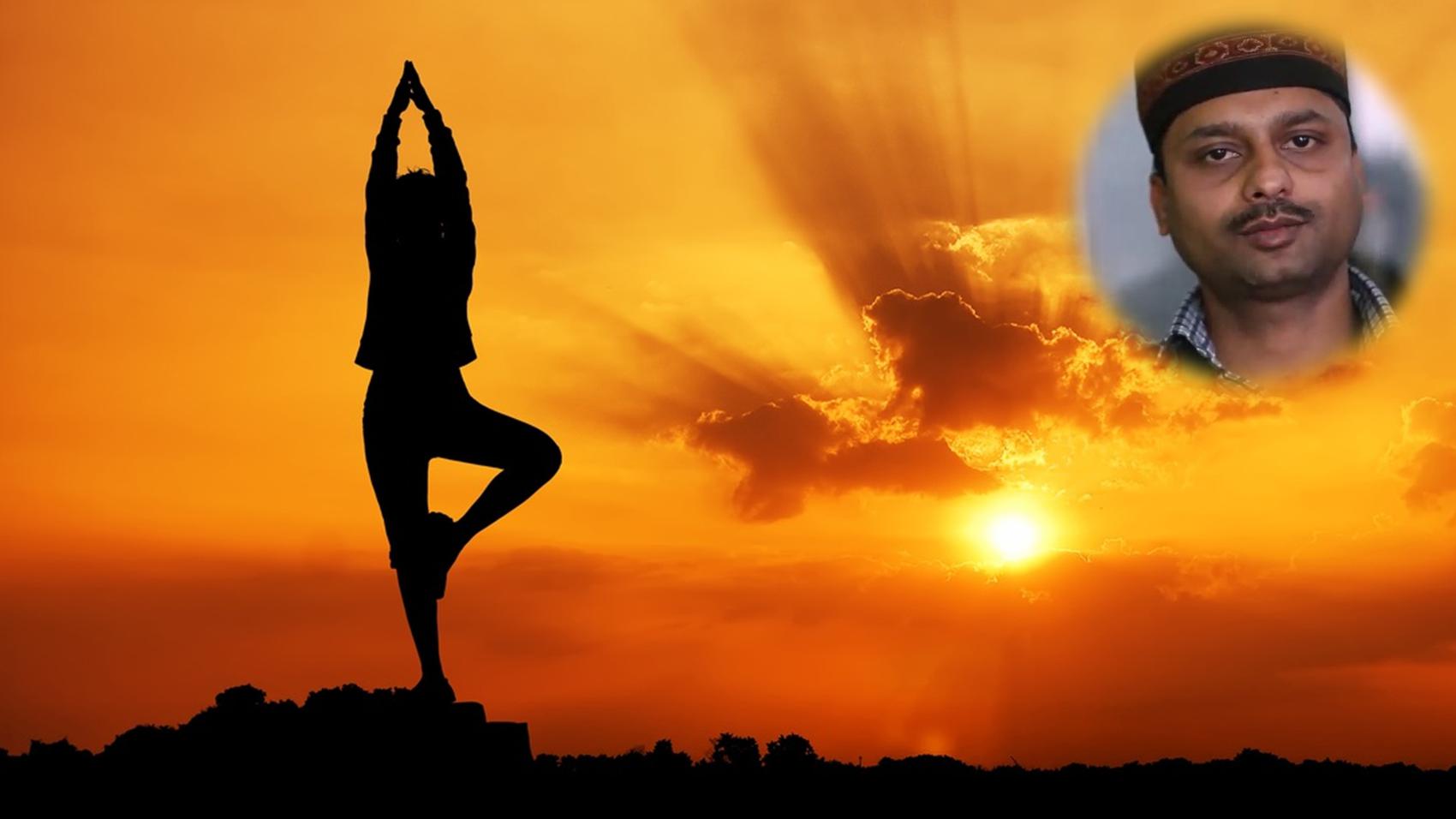 Teaching Yoga
Dr Akshay Gaur
HoD Yoga Dept | Uttaranchal Ayurvedic Hospital
[ 13 years & 3 months Experience ]
LifePage Career Talk on Teaching Yoga
http://www.lifepage.in/Career.php?id=20161229-0001&in=Career-in-Teaching-Yoga
Full Talk:
https://lifepage.app.link/20161229-0001
Trailer:
https://www.youtube.com/watch?v=HqRHv_uvj2I
By Dr Akshay Gaur
[HoD Yoga Dept in Uttaranchal Ayurvedic Hospital]
What is Teaching Yoga?
Dr Akshay Gaur: "A Hindu spiritual and ascetic discipline, a part of which, including breath control, simple meditation, and the adoption of specific bodily postures, is widely practiced for health and relaxation."
How I got into Teaching Yoga?
Dr Akshay Gaur: "After completing my yoga education I started teaching yoga in 2005. Currently working as a yoga teacher in Uttaranchal Ayurvedic College, Dehardaun."
Dr Akshay Gaur's LifePage:
http://www.lifepage.in/page/akshaygaur
(Teaching Yoga, Dr Akshay Gaur, Uttaranchal Ayurvedic Hospital, Yoga Guru, Teacher, Yoga Instructor, Yoga Educator, Guru, Yoga)
[This Career Talk covers]
What Is:
1)
Teaching Yoga
Education:
2)
Patanjal Yoga Sutra
3)
Hath Yoga
4)
Anatomy
5)
Shrimadbhagwad Gita
6)
Psychology
Skills:
7)
Self Discipline
8)
Lifestyle
9)
Communication
10)
Physical Fitness
Positives:
11)
Market Demand
12)
Self Development
13)
Self Satisfaction
14)
Respect & Recognition
Challenges:
15)
Struggle Period
16)
Vast Subject
17)
High Responsibility
18)
Fitness Requirement
A Day Of:
19)
Teaching Yoga