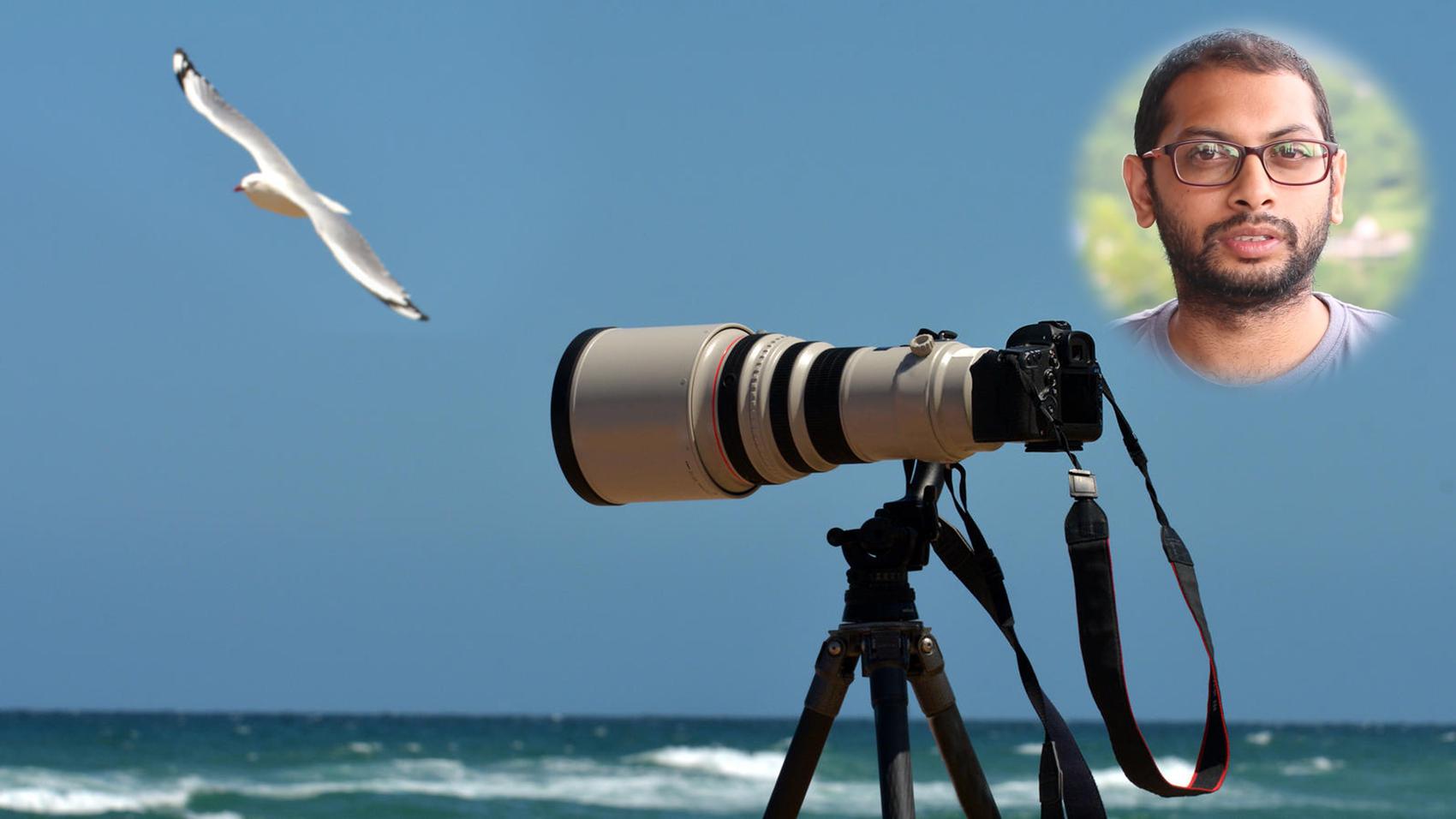 Wildlife Filmmaking
  Notably:
Wildlife Fimmaker
  In:
Various Assignments
5 years
[Aug 2012 - Aug 2017]
LifePage Career Talk on Wildlife Filmmaking
http://www.lifepage.in/Career.php?id=20170810-0002&in=Career-in-Wildlife-Filmmaking
Full Talk:
https://lifepage.app.link/20170810-0002
Trailer:
https://www.youtube.com/watch?v=0JA_O5V8Cps
By Sumanth Kuduvalli
[Wildlife Fimmaker in Various Assignments]
What is Wildlife Filmmaking?
Sumanth Kuduvalli: "Wildlife filmmaking is an exhilarating career nevertheless. If you are committed to wildlife conservation, are interested in filmmaking and have the patience to sit quietly for hours in the forest to get shots, then experiment with a short, low-budget film."
How I got into Wildlife Filmmaking?
Sumanth Kuduvalli: "After doing my Diploma in Wildlife Filmmaking and Photography from Craft, I joined Nikon as a Technical Associate in South India. I started Wildlife Filmmaking in 2012."
(Wildlife Filmmaking, Sumanth Kuduvalli, Freelancer, Wildlife, Animals, Forest, Wildlife Fimmaker, Photography)
[This Career Talk covers]
What Is:
1)
Wildlife Filmmaking
Education:
2)
Camera Knowledge and Video
3)
Natural History
4)
Biology
5)
Zoology & Botany
6)
Ecology
Skills:
7)
Research
8)
Survival Skills
9)
Script Writing & Story Telling
10)
Patience & Ethics
11)
Passion
Positives:
12)
Growth Opportunity
13)
Travelling
14)
Exposure To Nature
Challenges:
15)
Low Monetary Benefits
16)
Physical Stress
17)
Work Life Balance
A Day Of:
18)
Wildlife Filmmaker