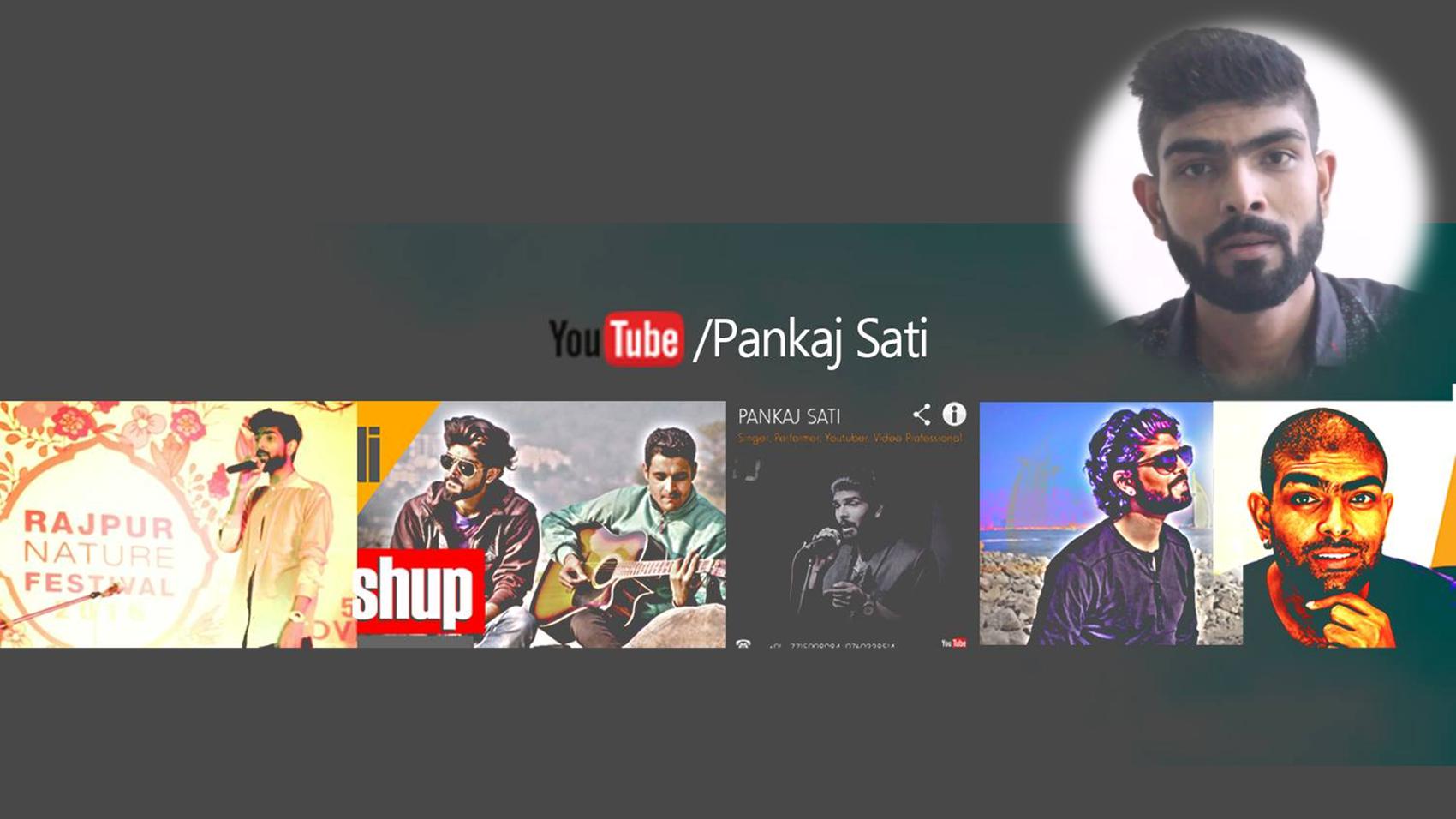 Music Youtuber
Pankaj Sati
Youtuber | Various Creative Assignments
[ 4 years & 4 months Experience ]
LifePage Career Talk on Music Youtuber
http://www.lifepage.in/Career.php?id=20170915-0003&in=Career-in-Music-Youtuber
Full Talk:
https://lifepage.app.link/20170915-0003
Trailer:
By Pankaj Sati
[Youtuber in Various Creative Assignments]
What is Music Youtuber?
Pankaj Sati: "Music Youtuber is that person who makes songs or sings ones, record videos of the same and upload it on digital platform like youtube."
How I got into Music Youtuber?
Pankaj Sati: "After doing my schooling from SGRR, I did an animation course from Maya Academy, Chandigarh. I was always passionate about music and have been a Music Youtuber since 2015, mostly doing Hindi and Garhwali songs."
Pankaj Sati's LifePage:
http://www.lifepage.in/page/pankajsati
(Music Youtuber, Pankaj Sati, Various Creative Assignments, Youtuber, Singer, Blogger, Artist, Music, Musician)
[This Career Talk covers]
What Is:
1)
Music Youtuber
Education:
2)
Basics of Classical Music
3)
Knowledge of Instruments
4)
Music Production
Skills:
5)
Singing
6)
Expressions
7)
Basics of Video Making
8)
Presentability
9)
Communication
10)
Audience Psychology
11)
Patience
Positives:
12)
Self Satisfaction
13)
Social Impact
14)
Tool of Thoughts
15)
Monetary Benefits
16)
Networking
17)
Recognition
Challenges:
18)
Uncertainty
19)
Investment
20)
Competition
21)
Initial Struggle
A Day Of:
22)
Music You Tuber