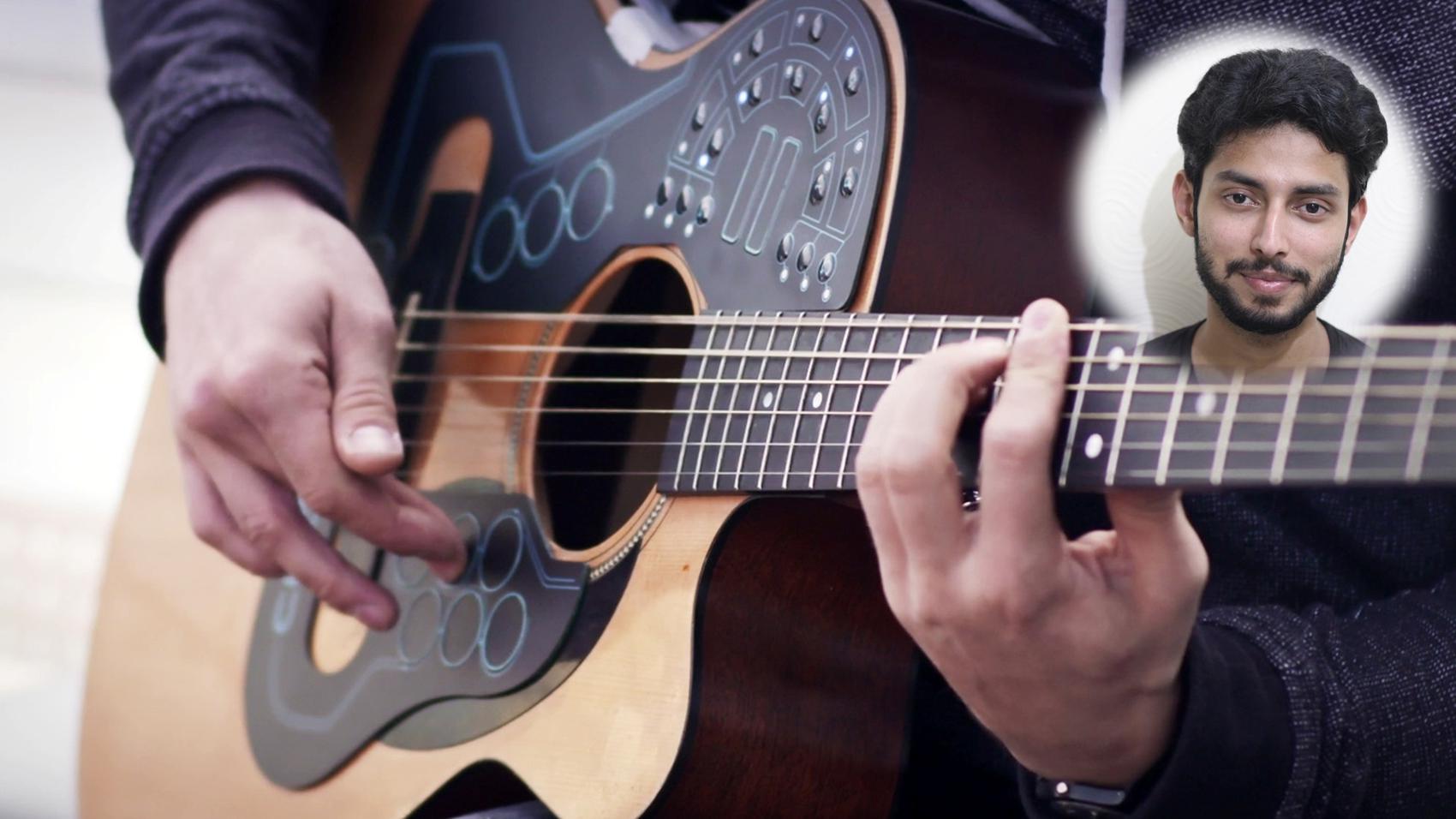 Acpad Playing
  Notably:
Acpad Player
  In:
Various Creative Assignments
2 years
& 3 months [Jun 2015 - Oct 2017]
LifePage Career Talk on Acpad Playing
http://www.lifepage.in/Career.php?id=20170927-0005&in=Career-in-Acpad-Playing
Full Talk:
https://lifepage.app.link/20170927-0005
Trailer:
https://www.youtube.com/watch?v=Eif0qRBmMqg
By Amaan Shah
[Acpad Player in Various Creative Assignments]
What is Acpad Playing?
Amaan Shah: "An Acpad player is a person who can program different beats on acpad and play those while performing on guitar."
How I got into Acpad Playing?
Amaan Shah: "After doing my schooling from Scholars Home, I did my graduation from Graphic Era Hill University, Dehradun. After that did a course in EDM Production from Beat Factory, Andheri and have been a Musician ever since. I am the only Asian Acpad Player on Youtube with 71000+ subscribers."
(Acpad Player, Armaan shah, Music Youtuber, Music, Guitarist, Musician, Artist, Singer, Guitarist)
[This Career Talk covers]
What Is:
1)
Acpad Playing
Education:
2)
EDM Production
3)
Guitar Knowledge
4)
Rhythm Knowledge
5)
Midi Software
Skills:
6)
Percussive Guitaring
7)
Composing
Positives:
8)
One Man Band
9)
Infinite Scope of Music
10)
Niche
11)
Independence
Challenges:
12)
Investment
13)
Lack of Knowledge
14)
Programming
A Day Of:
15)
Acpad Player