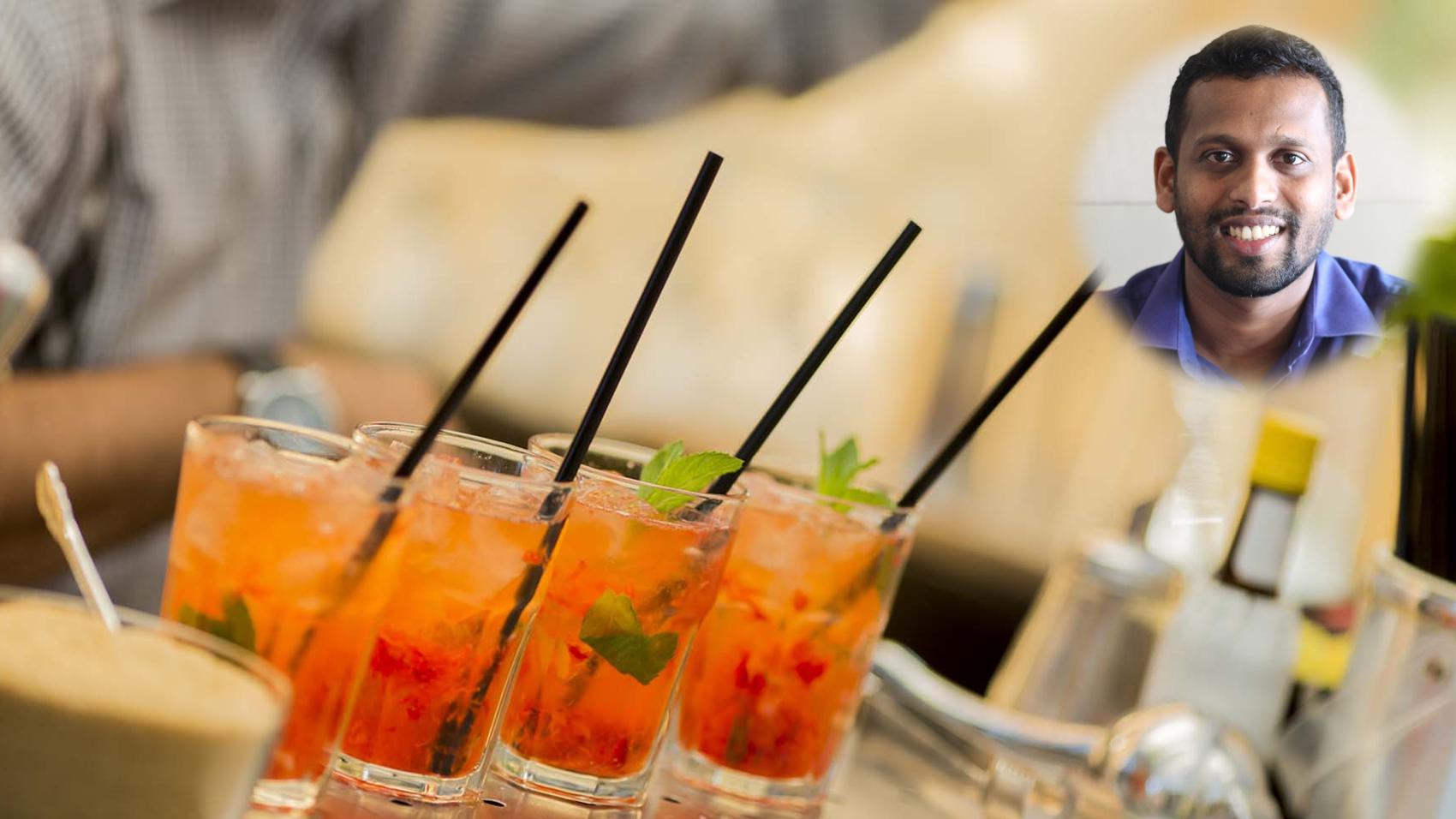 Bartending
Varun Sudhakar
Head Operation Beverages | Gourmet Investments Private Limited
[ 10 years & 9 months Experience ]
LifePage Career Talk on Bartending
http://www.lifepage.in/Career.php?id=20171005-0004&in=Career-in-Bartending
Full Talk:
https://lifepage.app.link/20171005-0004
Trailer:
https://www.youtube.com/watch?v=MO7kzgmpNOM
By Varun Sudhakar
[Head Operation Beverages in Gourmet Investments Private Limited]
What is Bartending?
Varun Sudhakar: "A Bartender prepares alcohol or non-alcohol beverages for bar and restaurant patrons. Interact with customers, take orders and serve snacks and drinks. Assess customers' needs and preferences and make recommendations. Mix ingredients to prepare cocktails."
How I got into Bartending?
Varun Sudhakar: "After completing my graduation in Hotel Management, I started working as a Bartender and have worked with brands like Sarovar, Four Seasons & Diageo. I have represented India on International platforms as I have won the Best Indian Bartender for Diageo World class for 2013 & 2014 and I was Diageo's Brand Ambassador for 1 year ."
Varun Sudhakar's LifePage:
http://www.lifepage.in/page/varunsudhakar
(Bartending, Varun Sudhakar, Bartender, Flairing, Beverage, Hotel, Restaurant, Cocktails, Mocktail)
[This Career Talk covers]
What Is:
1)
Bartending
Education:
2)
Liquors
3)
Cocktails
4)
Bartending
Skills:
5)
Communication
6)
Personality
7)
Passion
8)
Technical Skills
Positives:
9)
Glamours Job
10)
Career Opportunities
11)
Networking
12)
Tool of Improvement
13)
International Exposure
Challenges:
14)
Cultural Hindrance
15)
Lack of Exposure
16)
Growth Module
17)
Lack of Vision
A Day Of:
18)
Bartending