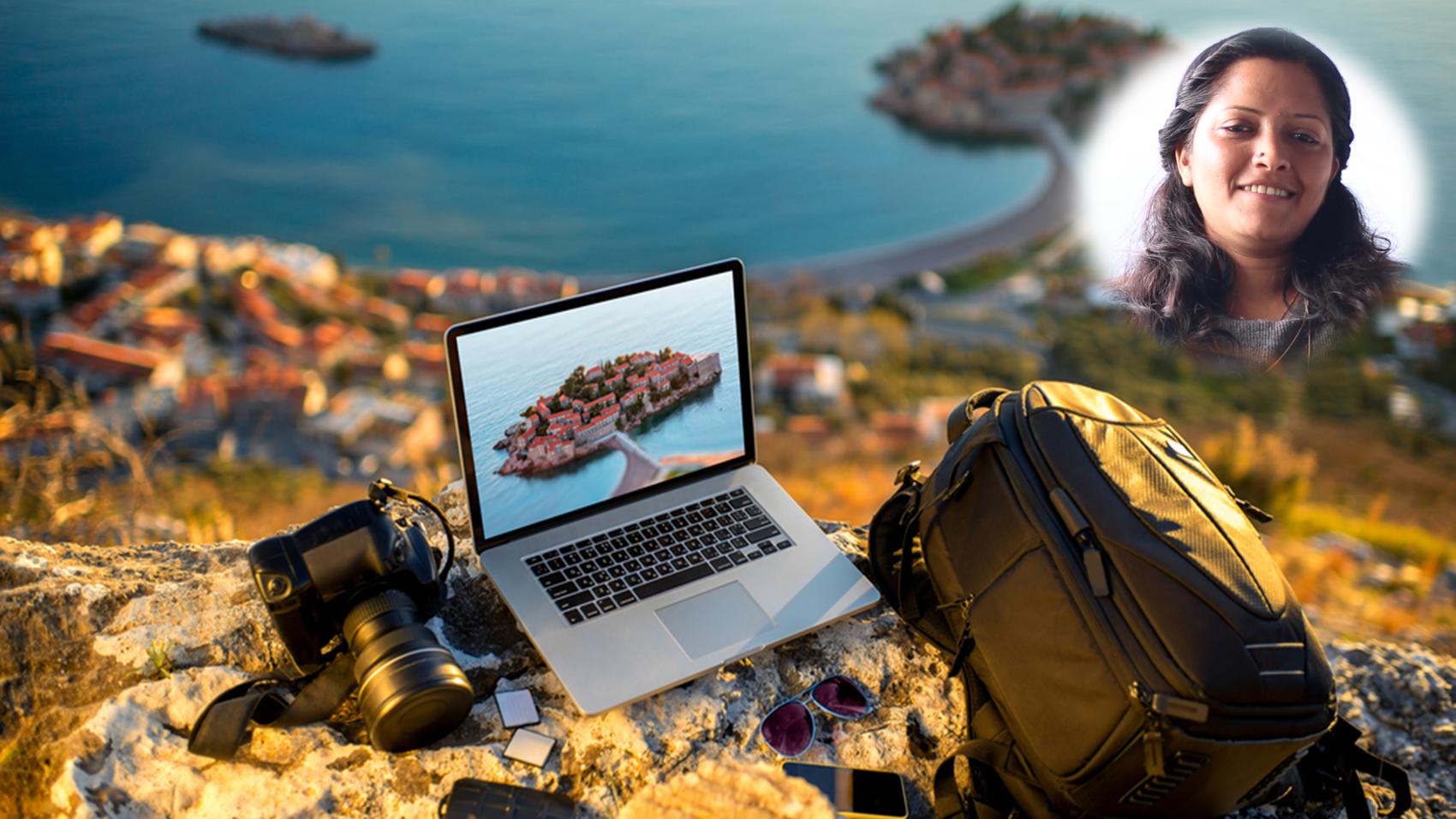 Travel Blogging
  Notably:
Travel Blogger
  In:
Various Assignments
9 years
& 11 months [Oct 2007 - Sep 2017]
LifePage Career Talk on Travel Blogging
http://www.lifepage.in/Career.php?id=20171009-0002&in=Career-in-Travel-Blogging
Full Talk:
https://lifepage.app.link/20171009-0002
Trailer:
https://www.youtube.com/watch?v=JGaWdHDDckk
By Divya Prasad
[Travel Blogger in Various Assignments]
What is Travel Blogging?
Divya Prasad: "Travel blogging is various things. For eg if you were interested in photography you could blog about your photos. Or if you had a story to tell, mostly sharing your personal experience on things. It is different from travel writing as here you are writing for your audience and a not a publication as such."
How I got into Travel Blogging?
Divya Prasad: "I did my Graduation in Mass Media. I was very fond of travelling and trekking and gradually shifted from Mumbai to Himachal Pradesh. I started off my career in Advertising as a copywriter. Now I pursue my passion for Writing and Storytelling and I am a Travel Blogger."
(Travel Blogging, Divya Prasad, Blog, Writer, Explorer, Travelling)
[This Career Talk covers]
What Is:
1)
Travel Blogging
Education:
2)
Mass Media
3)
Digital Advertising
4)
Social Media Marketting
5)
Travel Writing
6)
Photography
Skills:
7)
Patience
8)
Passion
9)
Creativity
10)
Communication
11)
Dedication
Positives:
12)
Explore Yourself & Gratitude
13)
Open New Doors
14)
Monetary Potential
Challenges:
15)
Take Rejection
16)
Sustainability & Financial Planning
17)
Not Glamourous
A Day Of:
18)
Travel Blogging