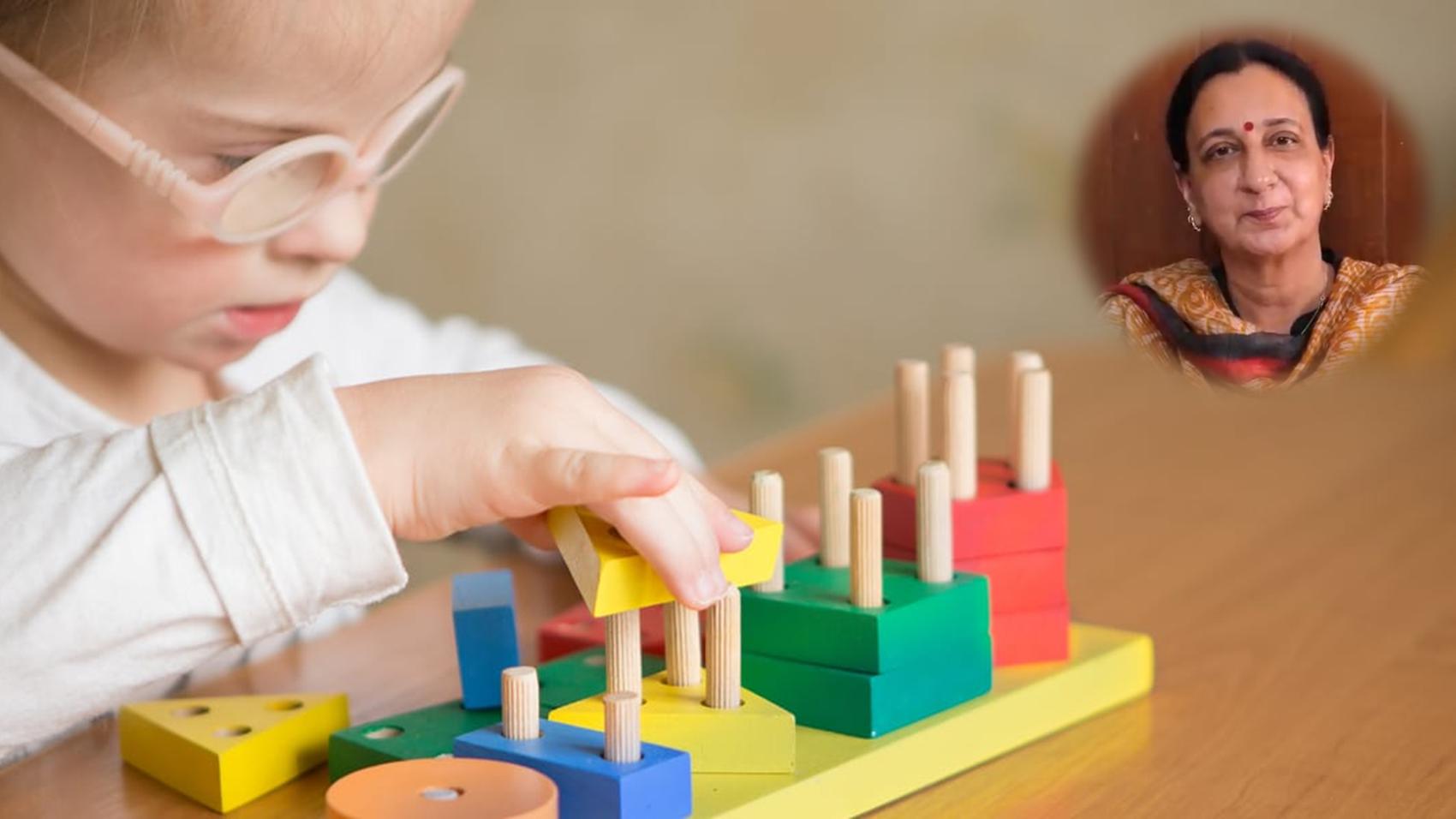 Educating Special Children
Kanwal Singh
Consultant Inclusive Education | Various Assignments
[ 29 years & 6 months Experience ]
LifePage Career Talk on Educating Special Children
http://www.lifepage.in/Career.php?id=20171120-0005&in=Career-in-Educating-Special-Children
Full Talk:
https://lifepage.app.link/20171120-0005
Trailer:
https://www.youtube.com/watch?v=3jUAooXWwic
By Kanwal Singh
[Consultant Inclusive Education in Various Assignments]
What is Educating Special Children?
Kanwal Singh: "Special Education is the teaching method for those students who are mentally, physically, socially and/or emotionally delayed. Various roles are played by the educator from teaching to taking care of the disabled children and fufil all their needs."
How I got into Educating Special Children?
Kanwal Singh: "After completing my PG Diploma in Special Education, I started working as a teacher for AADI in various roles for 20 years. I also worked for an NGO Vishwaas and helped in setting up an inclusive school for disabled students to study with non-disabled. I am writing articles and a book on Special Education."
(Educating Special Children, Kanwal Singh, Self Employed, Teaching, Special Education, Child Care, Education, Learning Disabilities, Educating Differently Abled Children)
[This Career Talk covers]
What Is:
1)
Educating Special Children
Education:
2)
Psychology
3)
Research about Disability
4)
Teaching Strategies
5)
Subject Knowledge
Skills:
6)
Interpersonal Skills
7)
Communication
8)
Problem Solving
9)
Innovation
10)
Planning and Organizing
11)
Patience
12)
Passion
Positives:
13)
Personal Satisfaction
14)
Work Life Balance
15)
Job Opportunities
16)
Growth
Challenges:
17)
Documentation
18)
Physical Assistance
19)
Limited Salaries
20)
Social Pressures
A Day Of:
21)
Educating Special Children