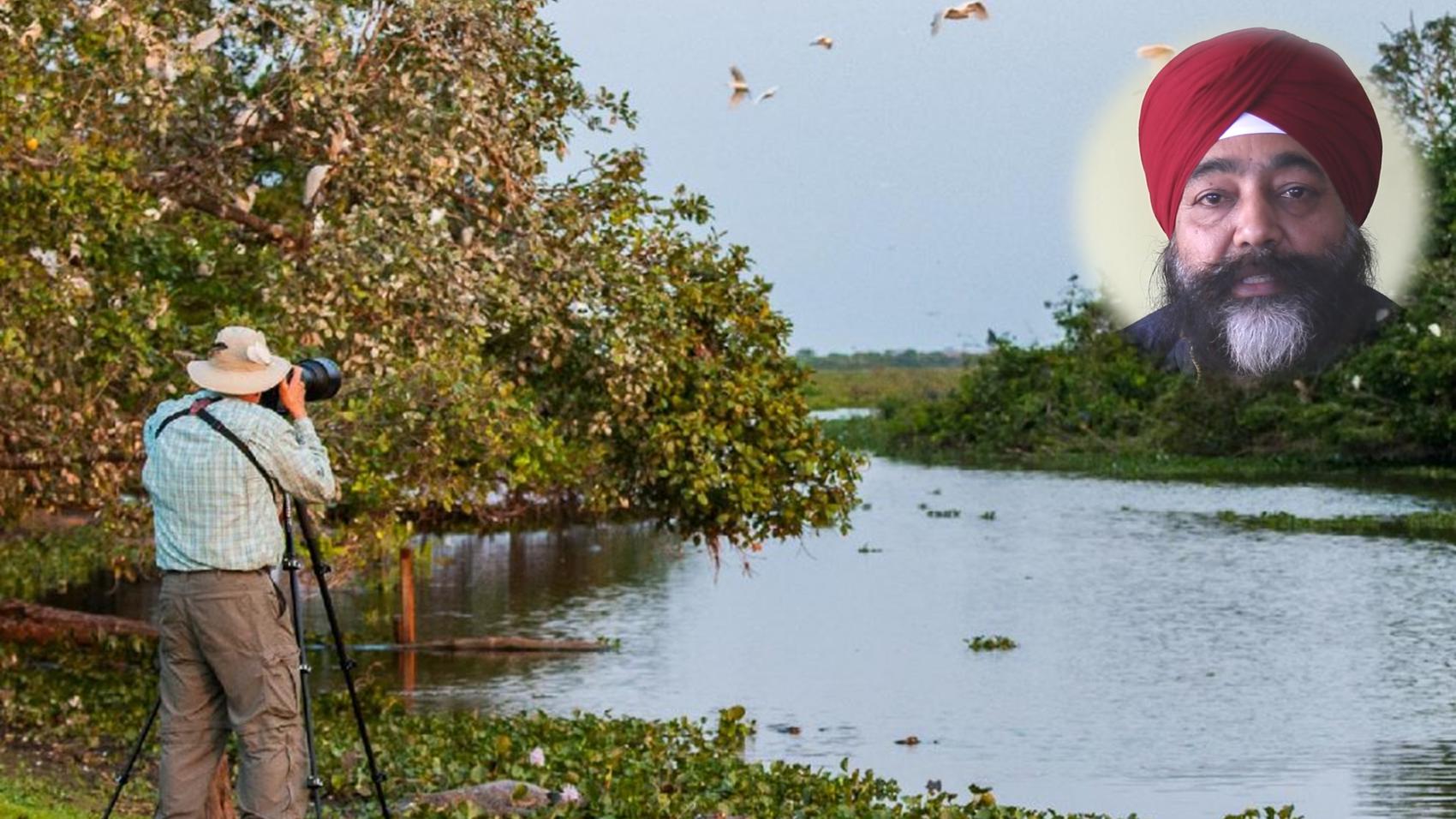 Bird Watching
Satpal Singh Gandhi
Birdwatcher | Various Assignments
[ 26 years & 3 months Experience ]
LifePage Career Talk on Bird Watching
http://www.lifepage.in/Career.php?id=20171207-0005&in=Career-in-Bird-Watching
Full Talk:
https://lifepage.app.link/20171207-0005
Trailer:
https://www.youtube.com/watch?v=2_92o4eRQwY
By Satpal Singh Gandhi
[Birdwatcher in Various Assignments]
What is Bird Watching?
Satpal Singh Gandhi: "Bird watching, or birding, is a form of wildlife observation in which the observation of birds is a recreational activity or citizen science. It can be done with the naked eye, through a visual enhancement device like binoculars and telescopes, by listening for bird sounds, or by watching public webcams. Bird watching often involves a significant auditory component, as many bird species are more easily detected and identified by ear than by eye. Most birdwatchers pursue this activity for recreational or social reasons, unlike ornithologists, who engage in the study of birds using formal scientific methods."
How I got into Bird Watching?
Satpal Singh Gandhi: "After completing my education, I started working with GMVN in the accounts department. I started bird watching 25 years back, since then I have been doing birdwatching and have attended various International conferences and bird festivals all over India."
Satpal Singh Gandhi's LifePage:
http://www.lifepage.in/page/satpalsinghgandhi
(Birdwatching, Satpal Singh Gandhi, Various Assignments, Birdwatcher, Birding, Wildlife Observation, Photography, Bird Identification)
[This Career Talk covers]
What Is:
1)
Birdwatching
Education:
2)
Knowledge of Area
3)
Natural History
4)
Habitats of Birds
5)
Season of Birding
6)
Experts & Organization
Skills:
7)
Patience
8)
Observations
9)
Endurance
10)
Grasping Power
Positives:
11)
Noble Hobby & Profession
12)
Networking
13)
Extension of Knowledge
14)
Monetary Benefits
Challenges:
15)
Tolerance of Hardships
16)
Time Management
A Day Of:
17)
Birdwatching