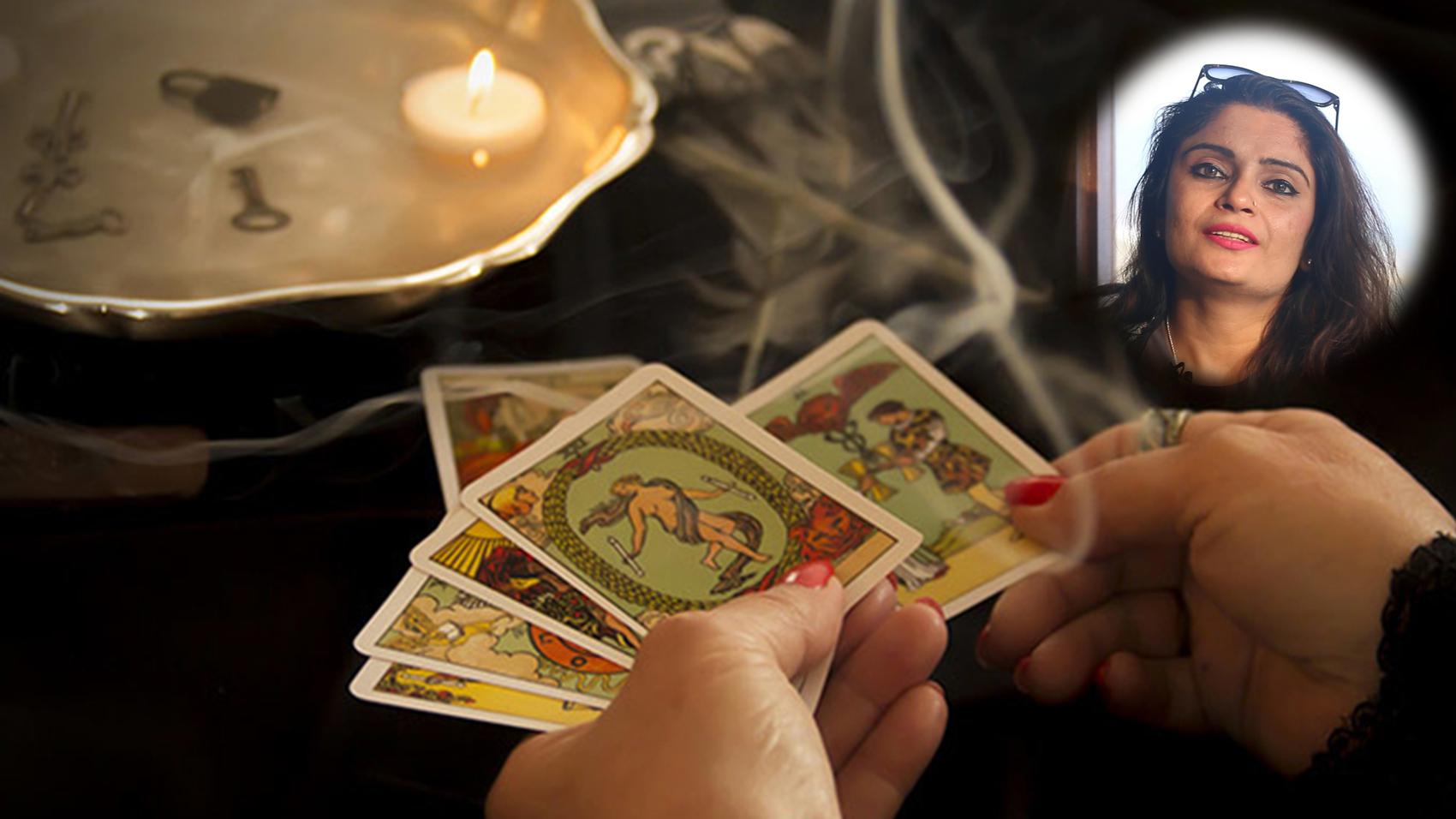 Tarot Card Reading
  Notably:
Tarot Card Reader
  In:
Various Creative Assignments
6 years
[Dec 2011 - Dec 2017]
LifePage Career Talk on Tarot Card Reading
http://www.lifepage.in/Career.php?id=20171221-0001&in=Career-in-Tarot-Card-Reading
Full Talk:
https://lifepage.app.link/20171221-0001
Trailer:
By Neetu Varma
[Tarot Card Reader in Various Creative Assignments]
What is Tarot Card Reading?
Neetu Varma: "The tarot is a pack of playing cards, used from the mid-15th century in various parts of Europe to play games such as Italian tarocchini and French tarot."
How I got into Tarot Card Reading?
Neetu Varma: "After completing my Schooling from Sai Baba, I did my BBA and MBA from IMS, Delhi. I was the Branch Head of Make My Trip, Goa. I was always interested in Tarot Card reading, and learnt the art from Professionals in Gurgaon. I have been doing Tarot Card Reading since 2011."
(Tarot Card Reading, Neetu Varma, Various Creative Assignments, Meditation, Astrology, Psychology)
[This Career Talk covers]
What Is:
1)
Tarot Card Reading
Education:
2)
Egyptian Science & Cards
3)
Meditation
4)
YouTube Tutorials
5)
Spiritual Knowledge
Skills:
6)
Understanding The Client
7)
Patience & Calmness
8)
Intuitive Skills
9)
Problem Solving
10)
Creativity
11)
Protection
Positives:
12)
Instant Results
13)
Self Contentment
14)
Good Income
15)
Networking
16)
Flexible Working Hours
Challenges:
17)
Lack of Space
18)
Client Expectations
A Day Of:
19)
Tarot Card Reading