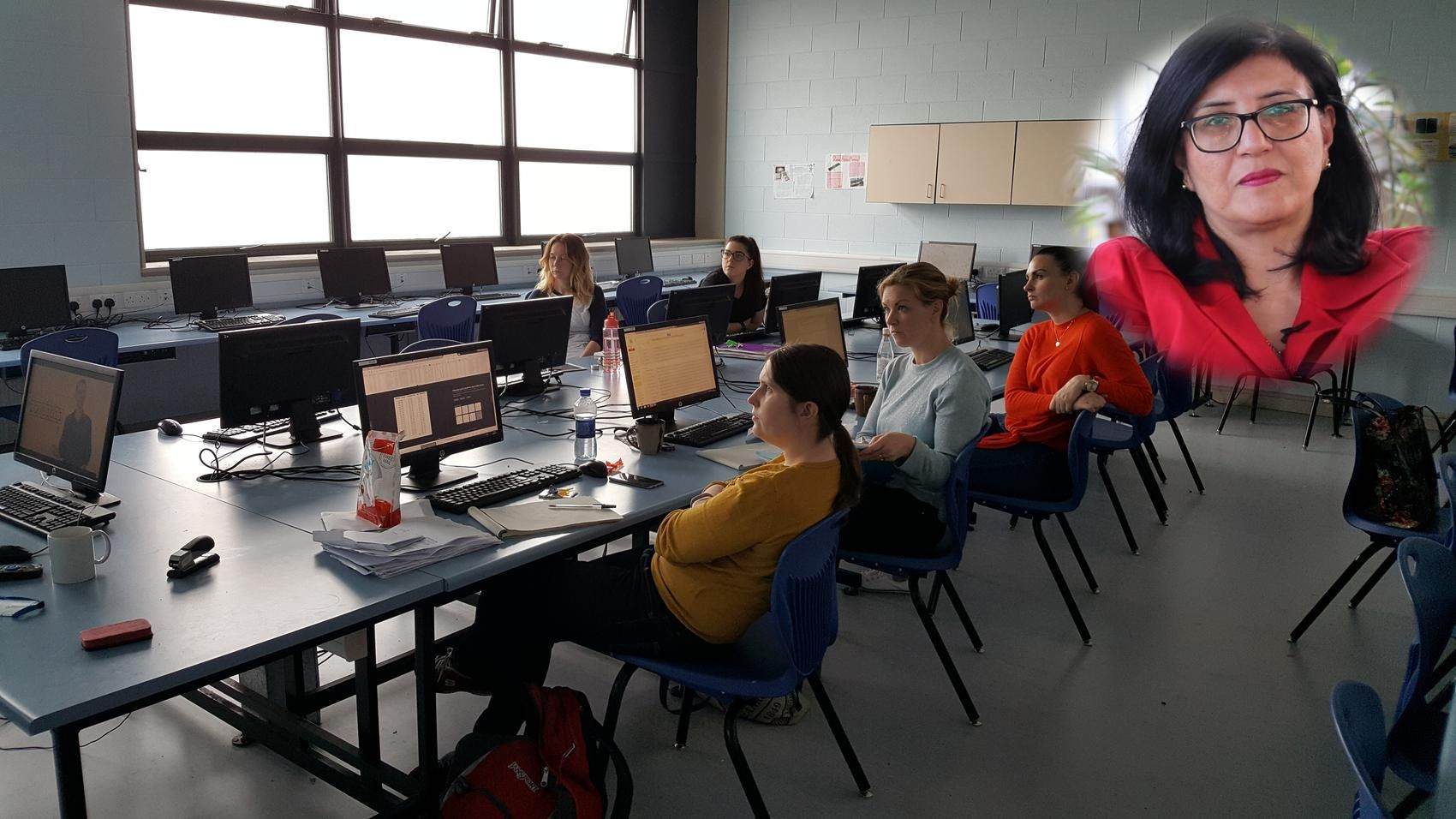 Teacher Training
Renuka Barara Chhabra
Teacher Trainer | Various Assignments
[ 9 years & 4 months Experience ]
| | |
| --- | --- |
| | |
LifePage Career Talk on Teacher Training
http://www.lifepage.in/Career.php?id=20171226-0001&in=Career-in-Teacher-Training
Full Talk:
https://lifepage.app.link/20171226-0001
Trailer:
By Renuka Barara Chhabra
[Teacher Trainer in Various Assignments]
What is Teacher Training?
Renuka Barara Chhabra: "Teacher education or teacher training refers to the policies, procedures, and provision designed to equip (prospective) teachers with the knowledge, attitudes, behaviors, and skills they require to perform their tasks effectively in the classroom, school, and wider community."
How I got into Teacher Training?
Renuka Barara Chhabra: "After doing my BA, MA & B Ed from Delhi University, I did my PGD in Management & PR from Madras University. I also did certification in MS Office from APTECH & Leader Certification for Professional Development of Teachers from Cambridge. I am also a certified IELTS Trainer from British Council. I started my career in education sector and worked in various profiles like Teacher, Education officer and Principal. In 2006, I started working as a Personality Development & Soft Skills Trainer in corporate sector. I am assisting Underprivileged Children to Develop Language and Numerical Skills in Delhi."
(Teacher Training, Renuka Barara Chhabra, Trainer, Training and Research, Management Training, Public Relations, Teaching, Education, Professional Development)
[This Career Talk covers]
What Is:
1)
Teacher Training
Education:
2)
Pedagogy
3)
Computer Knowledge
4)
Assessment Strategies
5)
Class Room Management
6)
Curriculum Planning
Skills:
7)
Communication Skills
8)
Pedagogical Skills
9)
Class Handling Strategies
10)
Research Oriented
Positives:
11)
Change Agent
12)
Versatility
13)
Meeting New People
Challenges:
14)
Expensive Training
15)
Fear of Attrition
16)
Less Paid Profession
A Day Of:
17)
Teacher Training