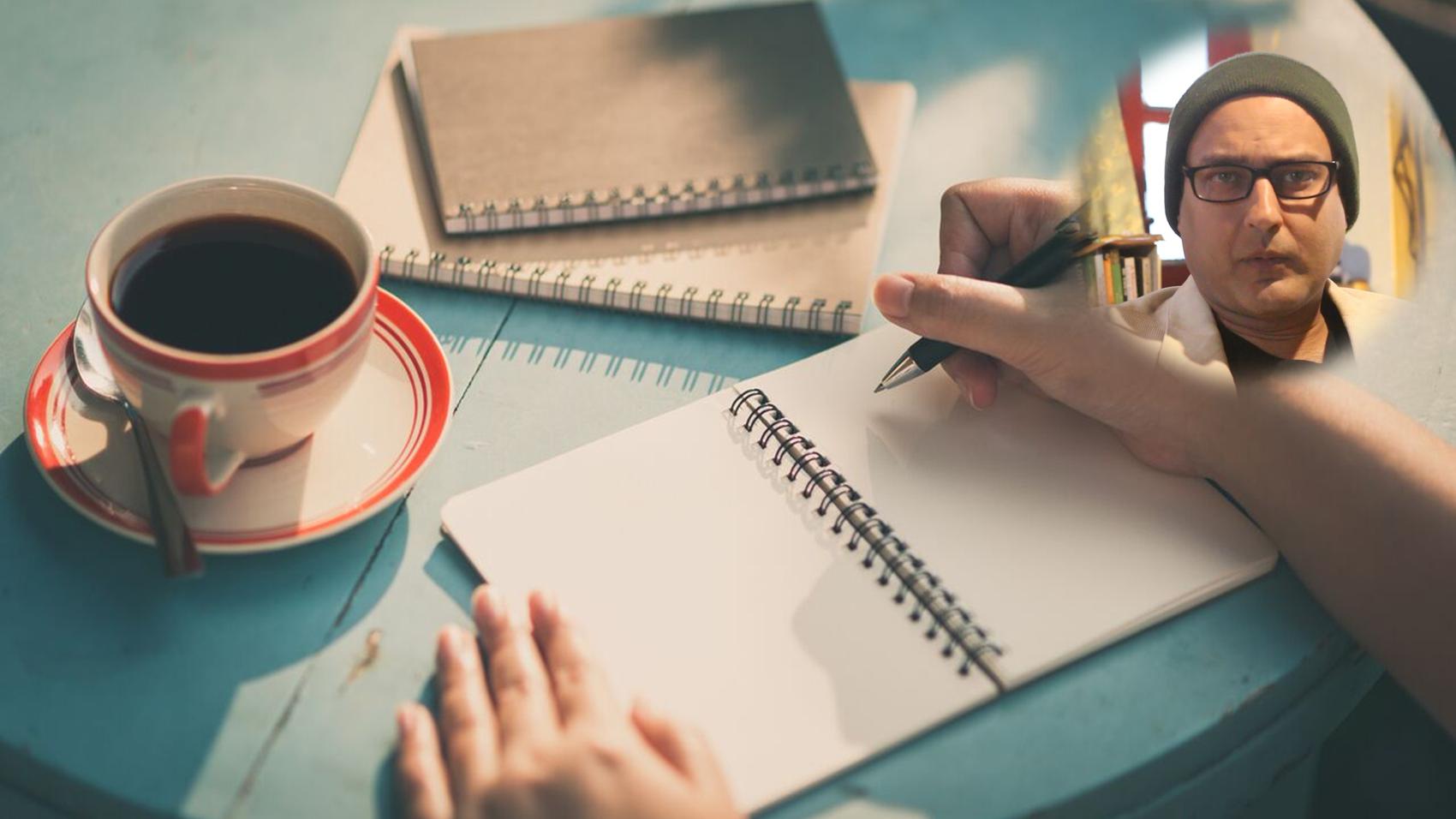 Writing
Palash Krishna Mehrotra
Independent Writer | Various Creative Assignments
[ 18 years & 4 months Experience ]
LifePage Career Talk on Writing
http://www.lifepage.in/Career.php?id=20171230-0001&in=Career-in-Writing
Full Talk:
https://lifepage.app.link/20171230-0001
Trailer:
https://www.youtube.com/watch?v=M6HWLuihqHM
By Palash Krishna Mehrotra
[Independent Writer in Various Creative Assignments]
What is Writing?
Palash Krishna Mehrotra: "Writing is a medium of human communication that represents language and emotion with signs and symbols. In most languages, writing is a complement to speech or spoken language. Writing is not a language, but a tool used to make languages be read."
How I got into Writing?
Palash Krishna Mehrotra: "After completing his Schooling from Boys High School, Allahabad, he did his Graduation from St Stephen's. He then did PPE from Balliol College, University of Oxford. He has worked at Tehelka.com, as well as The Doon School. He has written around four Books, and has been writing since the year 2000."
Palash Krishna Mehrotra's LifePage:
http://www.lifepage.in/page/palashkrishnamehrotra
(Writing, Palash Krishna Mehrotra, Various Creative Assignmnets, Novels, Reading, Indian Writer)
[This Career Talk covers]
What Is:
1)
Writing
Education:
2)
Reading Books of all Genres
3)
Journals
4)
Creative Writing
5)
Liberal Arts
6)
English & Grammar
Skills:
7)
Visionary
8)
Patience
9)
Ability to take Criticism
10)
Empathy
11)
Fearlessness
12)
Self Discipline
Positives:
13)
Self Satisfaction
14)
Respect & Fame
15)
Networking & Travelling
16)
Intellectual Evolution
17)
Work from Home
Challenges:
18)
Lack of Certainty
19)
Isolated Work
20)
Keeping Yourself Motivated
A Day Of:
21)
Writing