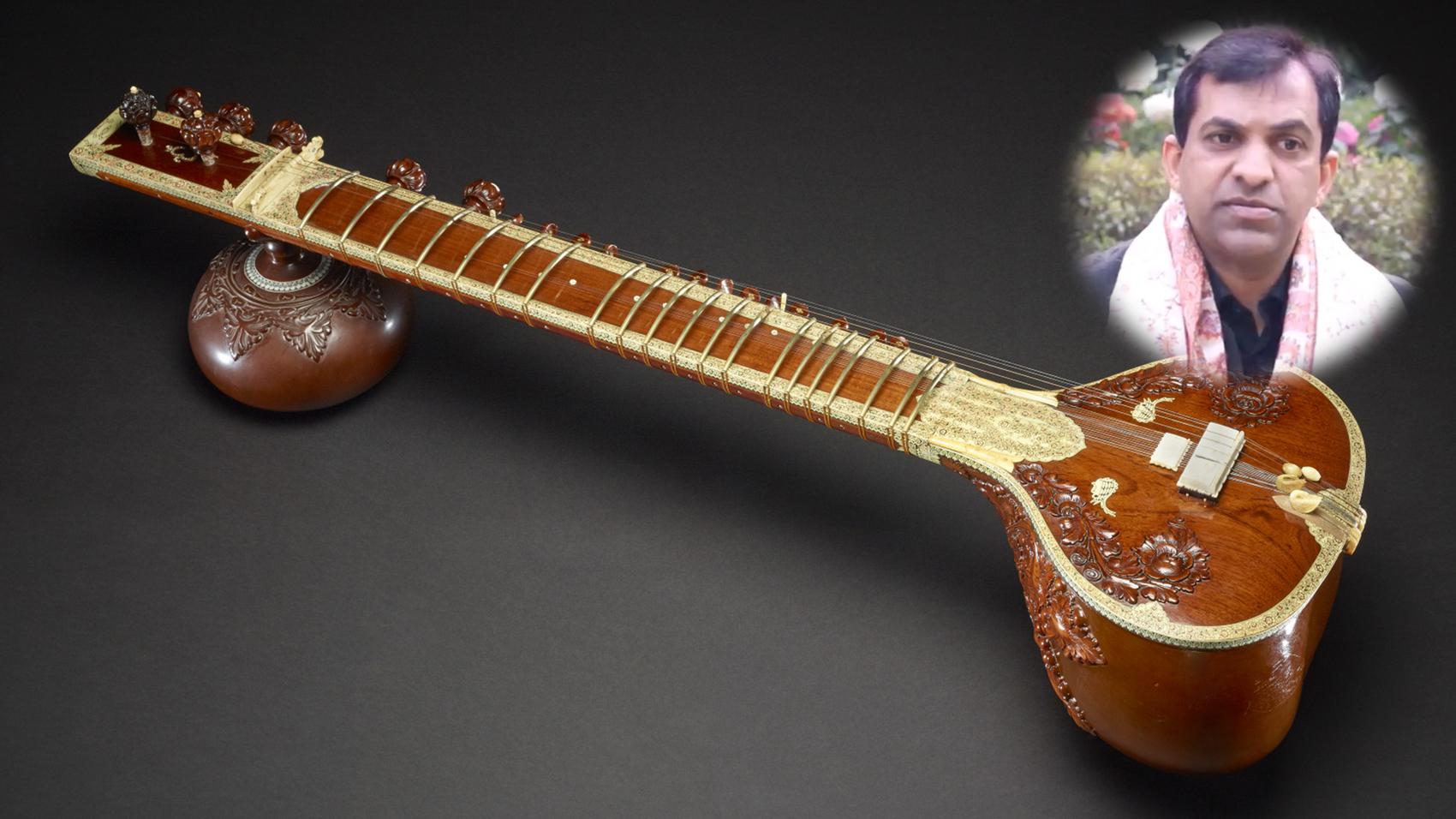 Playing Sitar
  Notably:
Sitar Maestro
  In:
Various Creative Assignments
19 years
& 7 months [Jun 1998 - Jan 2018]
| | |
| --- | --- |
| | |
LifePage Career Talk on Playing Sitar
http://www.lifepage.in/Career.php?id=20171231-0001&in=Career-in-Playing-Sitar
Full Talk:
https://lifepage.app.link/20171231-0001
Trailer:
By Dr Sudeep Rai
[Sitar Maestro in Various Creative Assignments]
What is Playing Sitar?
Dr Sudeep Rai: "Sitar is a plucked stringed instrument predominantly used in Hindustani classical music where it has been ubiquitous since the middle ages. It derives its resonance from sympathetic strings a long hollow neck and a gourd resonating chamber, used throughout the indian subcontinent the sitar became known in the western world in the late 1950s and early 1960s."
How I got into Playing Sitar?
Dr Sudeep Rai: "I started playing Sitar at the age of 12 and was trained by Sitar Maestro Padmabhushan Pt. Debu Chaudhuri. I have been performing at various National and International events since last 20 years."
(Playing Sitar, Dr Sudeep Rai, Various Creative Assignments, Teaching Sitar, Music, Music Instrument, Classical Music, Hindustani Musical Instrument, Instrumentalist)
[This Career Talk covers]
What Is:
1)
Playing Sitar
Education:
2)
Basic Music Knowledge
3)
Guru at Initial Stage
4)
Aesthetic Sense
Skills:
5)
Imagination & Creativity
6)
Listening
7)
Patience
Positives:
8)
Recognition
9)
Literary Growth
10)
Overall Personality Growth
11)
Vast Career Opportunities
Challenges:
12)
Finding Right Guru
13)
Expensive Learning
A Day Of:
14)
Playing Sitar