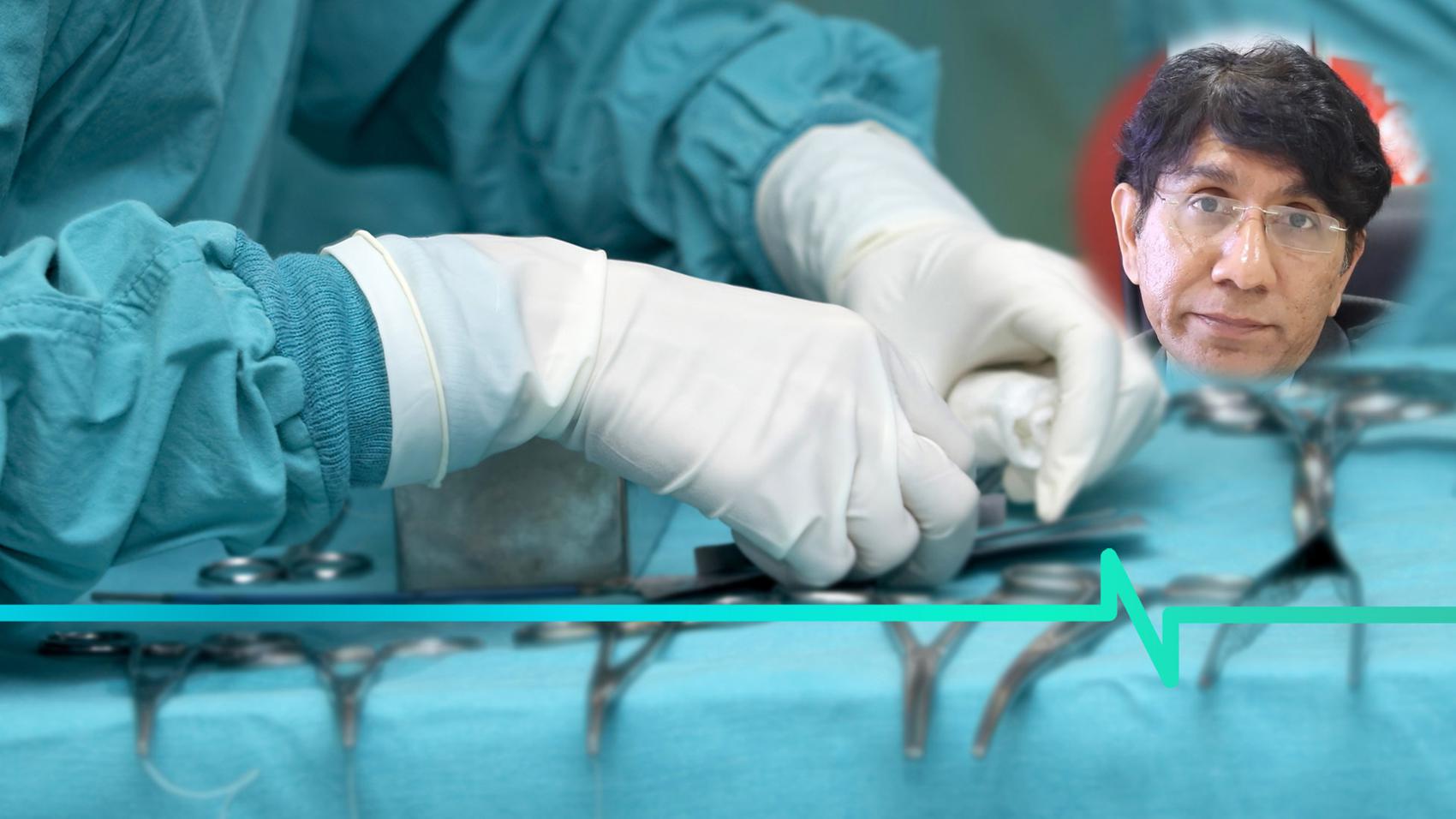 Cardiac Surgery
Dr Kishor Joshi
Senior Consultant & HoD | Fortis Escorts Heart Institute
[ 15 years Experience ]
| | |
| --- | --- |
| | |
LifePage Career Talk on Cardiac Surgery
http://www.lifepage.in/Career.php?id=20180106-0002&in=Career-in-Cardiac-Surgery
Full Talk:
https://lifepage.app.link/20180106-0002
Trailer:
By Dr Kishor Joshi
[Senior Consultant & HoD in Fortis Escorts Heart Institute]
What is Cardiac Surgery?
Dr Kishor Joshi: "Cardiac surgery, or cardiovascular surgery, is surgery on the heart or great vessels performed by cardiac surgeons. It is often used to treat complications of ischemic heart disease (for example, with coronary artery bypass grafting); to correct congenital heart disease; or to treat valvular heart disease from various causes, including endocarditis, rheumatic heart disease, and atherosclerosis. It also includes heart transplantation."
How I got into Cardiac Surgery?
Dr Kishor Joshi: "After doing my MBBS from Institute of Medical Sciences from Vijayanagar, I did MS from JIPMER, Pondicherry. Thereafter, I did M Ch, Cardiothoracic and Vascular Surgery from AIIMS and did fellowship in Congenital Heart Surgery from Medical College of Carolina. I have worked in various hospitals as a Cardiac Surgeon and have been working at Fortis Escorts Hospital, Dehradun as a Senior Consultant & Head of Department since 2016."
(Cardiac Surgeon, Dr Kishor Joshi, Fortis Escorts Heart Institute, Doctor, Cardiology, Heart Surgeon, Cardiovascular Surgery, Pediatric Cardiac Surgery, Medicine, Valve Repair Techniques, Congenital Heart, Cardiothoracic surgery)
[This Career Talk covers]
What Is:
1)
Cardiac Surgery
Education:
2)
Life Sciences
3)
General Surgery
4)
Cardiac Surgery
Skills:
5)
Good with Your Hands
6)
Decision Making
7)
Compassion & Empathy
8)
Patience
9)
Concentration Skills
10)
Continuous Medical Education
11)
Biofeedback
12)
Attention to Detail
13)
Team Work
Positives:
14)
Immense Satisfaction
15)
Relieving Suffering
16)
Saving Life
Challenges:
17)
Long Years of Study
18)
Long Working Hours
19)
Highly Demanding
A Day Of:
20)
Cardiac Surgeon