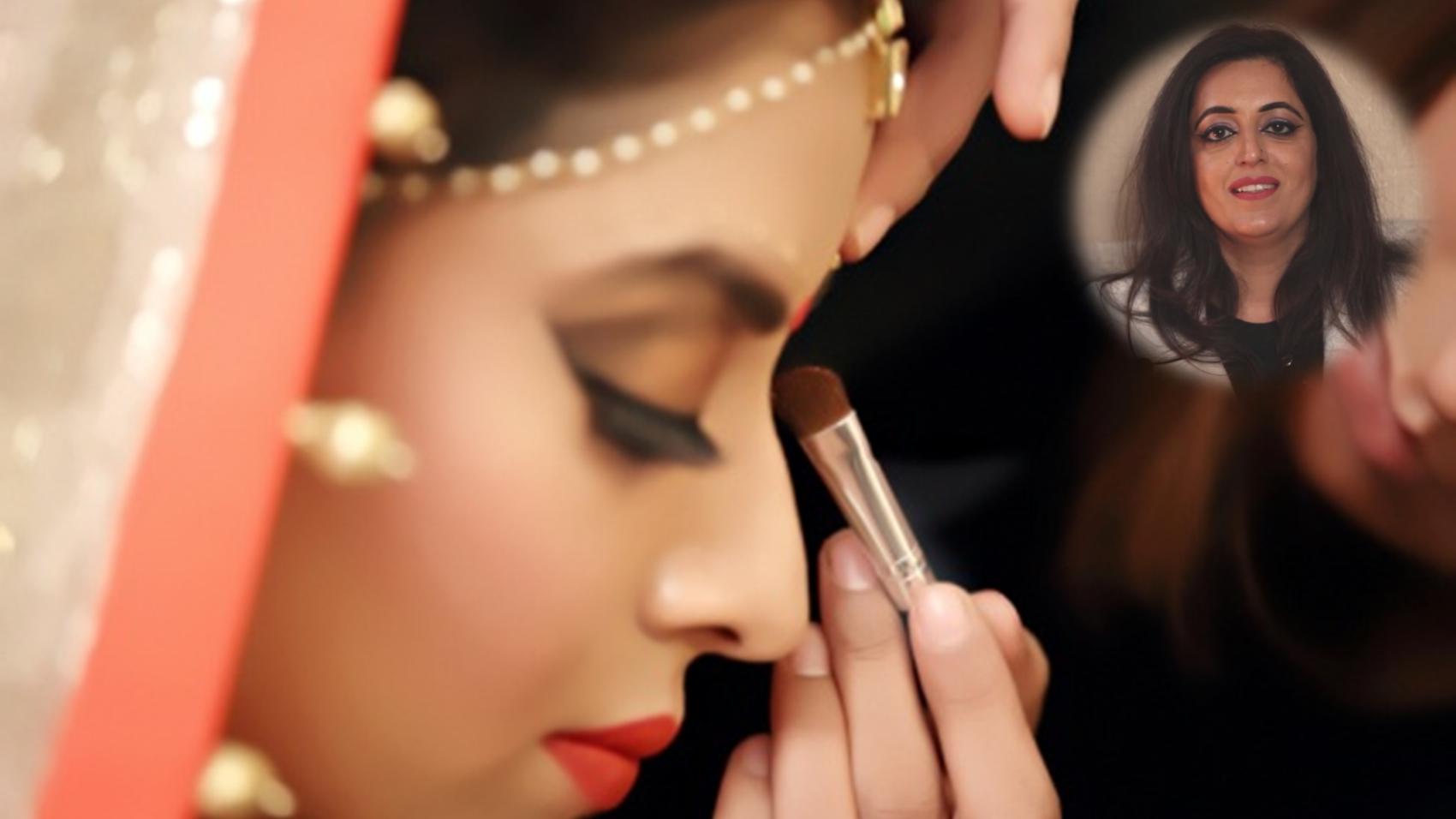 Makeup Artistry
  Notably:
Makeup Artist
  In:
Various Assignments
2 years
& 1 month [Jan 2016 - Feb 2018]
LifePage Career Talk on Makeup Artistry
http://www.lifepage.in/Career.php?id=20180119-0002&in=Career-in-Makeup-Artistry
Full Talk:
https://lifepage.app.link/20180119-0002
Trailer:
By Lavleen Sapra
[Makeup Artist in Various Assignments]
What is Makeup Artistry?
Lavleen Sapra: "A makeup artist is an artist, whose medium is the human body, applying makeup and prosthetics for theatrical, television, film, fashion, magazines and other similar productions including all aspects of the modeling industry."
How I got into Makeup Artistry?
Lavleen Sapra: "I did my Schooling and Graduation from Patiala and after that did a course on Fashion Designing from NIFT. I worked as a fashion designer for 13 years and since 2016 I am working as a Makeup Artist."
(Makeup Artistry, Lavleen SapraVarious Assignments, Salons, Cosmetologists, Beauticians, Makeover Artists)
[This Career Talk covers]
What Is:
1)
Makeup Artistry
Education:
2)
Skin Types
3)
Types of Makeup
4)
Skin Treatments
5)
Product Literature
6)
Diet & Nutrition
7)
Makeup Techniques
8)
Marketing
Skills:
9)
Time Management
10)
Communication
11)
Layout
12)
Teamwork
13)
Stress Management
14)
Continuous Updation
Positives:
15)
Work Satisfaction
16)
Autonomy
17)
Recognition
18)
Monetary Potential
19)
Lifelong Memories
20)
Continuous Learning
21)
Passion to Profession
Challenges:
22)
Weather Conditions
23)
Unrealistic Expectations
24)
Low Barriers to Entry
25)
High Risk
A Day Of:
26)
Makeup Artistry