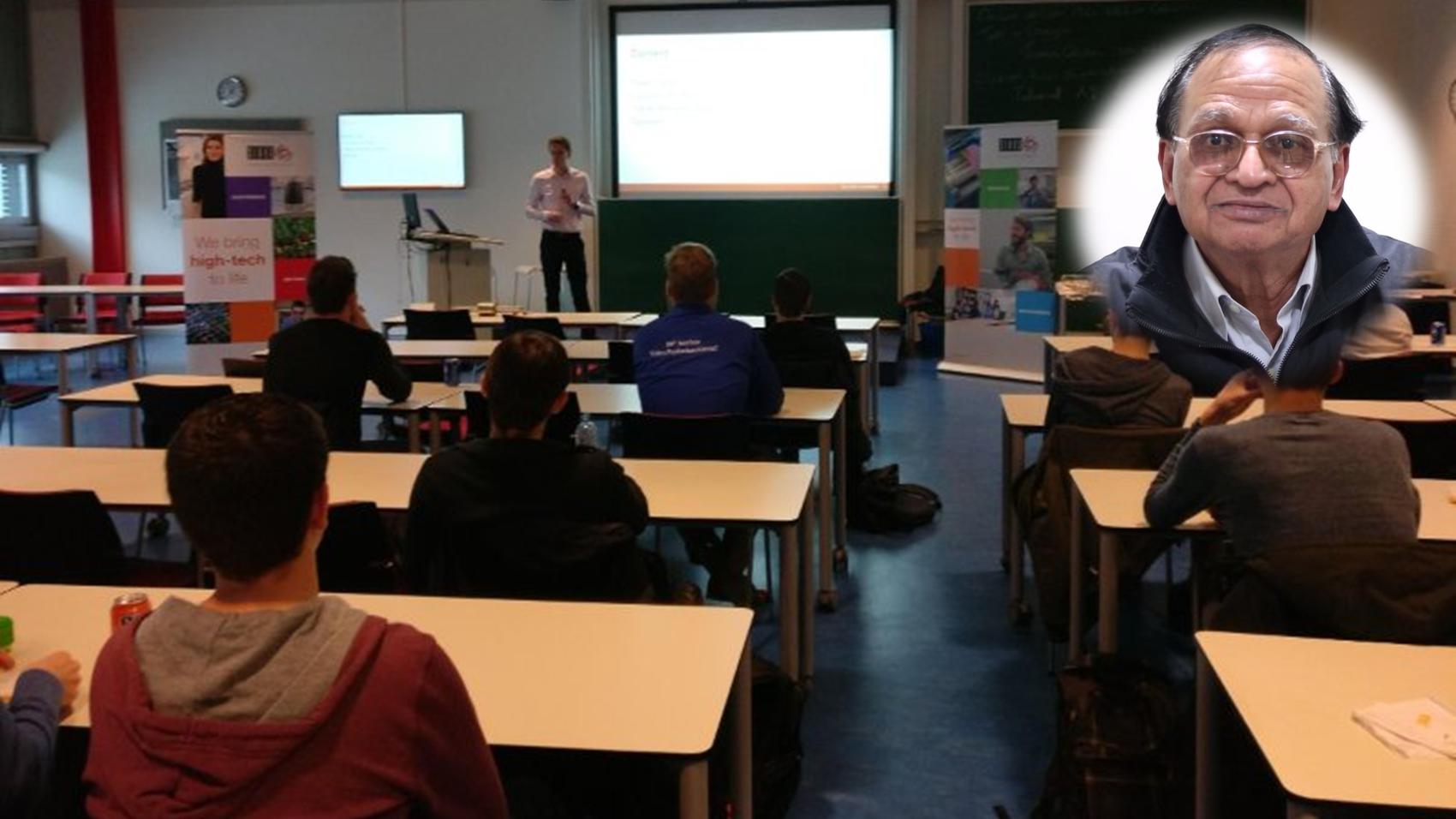 Entrepreneurship Development
  Notably:
Head IIIC & EDC
  In:
DIT University
8 years
[Jan 2010 - Jan 2018]
| | |
| --- | --- |
| | |
LifePage Career Talk on Entrepreneurship Development
http://www.lifepage.in/Career.php?id=20180124-0002&in=Career-in-Entrepreneurship-Development
Full Talk:
https://lifepage.app.link/20180124-0002
Trailer:
By A K Sharma
[Head IIIC & EDC in DIT University]
What is Entrepreneurship Development?
A K Sharma: "Centre for Entrepreneurship Development and Incubation (CEDI), is set up to promote innovation and entrepreneurship by converting and translating technology ideas in various disciplines of science and engineering into products, processes and services for commercial exploitation and the benefit of society."
How I got into Entrepreneurship Development?
A K Sharma: "I have done B Tech in Mechanical Engineering from Pant College of Technology, Pantnagar. I have an Industrial Experience of more than 47 years in India and Nepal. I have around 7 years of experience in Entrepreneurship. I established Entrepreneurship Development Cell at DIT University and have been Heading it ever since. I organized various FDPs, EACs, EADs on Entrepreneurship."
(Entrepreneurship Development & Incubation, A K Sharma, DIT University, Head IIIC & EDC, Startups, Idea, Innovation, Business, Enterprise, Incubation Cell)
[This Career Talk covers]
What Is:
1)
Entrepreneurship Development
Education:
2)
Subject Knowledge
3)
Technology & Process Knowledge
4)
Law of the Land
Skills:
5)
Jack of All Trades
6)
Leadership
7)
Communication Skills
8)
Imagination, Creativity & Innovation
9)
Generating Awareness in Students
Positives:
10)
Self Satisfaction
11)
Serving the Society
12)
Student Interactions
Challenges:
13)
Government Rules & Regulations
14)
Corruption & Bureaucracy
15)
Changing Students Mindset
A Day Of:
16)
Entrepreneurship Development & Incubation