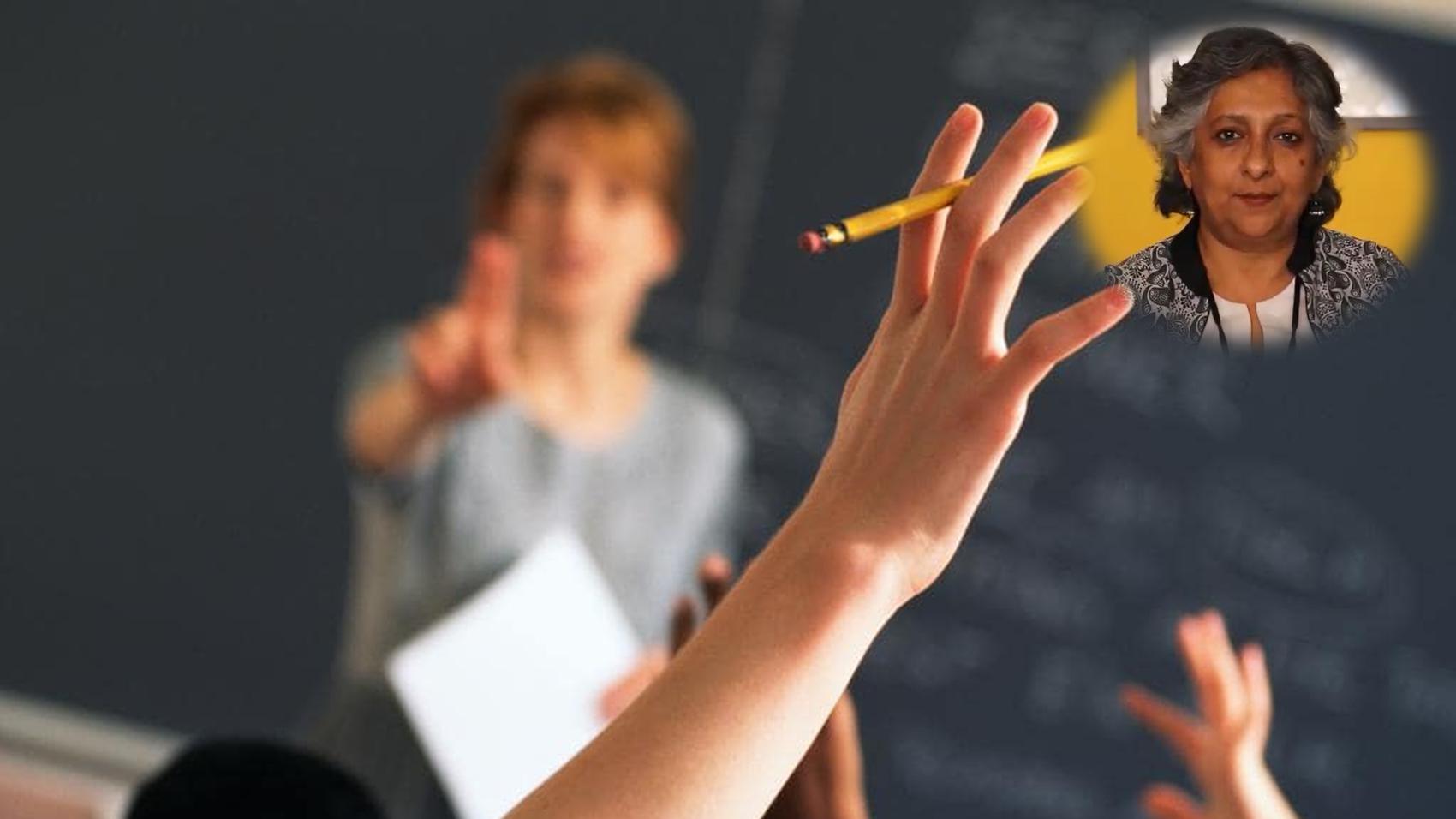 Teaching English
  Notably:
PGT
  In:
GD Goenka Public School
35 years
& 10 months [May 1980 - Apr 2016]
| | |
| --- | --- |
| | |
LifePage Career Talk on Teaching English
http://www.lifepage.in/Career.php?id=20180304-0002&in=Career-in-Teaching-English
Full Talk:
https://lifepage.app.link/20180304-0002
Trailer:
By Esha Shaunik
[PGT in GD Goenka Public School]
What is Teaching English?
Esha Shaunik: "Teaching English as a Foreign Language refers to teaching the English language to students with different first languages. It can occur either within the state school system or more privately, at a language school or with a tutor."
How I got into Teaching English?
Esha Shaunik: "While I was doing my MA English, I started teaching in Jalandhar. After that, I pursued M Ed in teaching and since 1980, I was teaching English in various schools and took up various administrative roles too. I have been teaching since 1983 and my last school was GD Goenka in 2016."
(Teaching English, Esha Shaunik, GD Goenka Public School, Teaching, Teacher, HOD, Language Teaching, Language)
[This Career Talk covers]
What Is:
1)
Teaching English
Education:
2)
Command over Language
3)
Intonation of Words
4)
Instinctive Grammar
5)
Subject History
Skills:
6)
Communication
7)
Oratory Skills
8)
Reading Skills
9)
Patience
10)
Adaptation
11)
Interpersonal Skills
Positives:
12)
Challenging Profession
13)
Contribution to Society
14)
Noble Profession
15)
Work Life Balance
16)
Teacher never Retires
Challenges:
17)
Value not Recognized
18)
Parent Handling
19)
No Hierarchical Growth
A Day Of:
20)
Teaching English