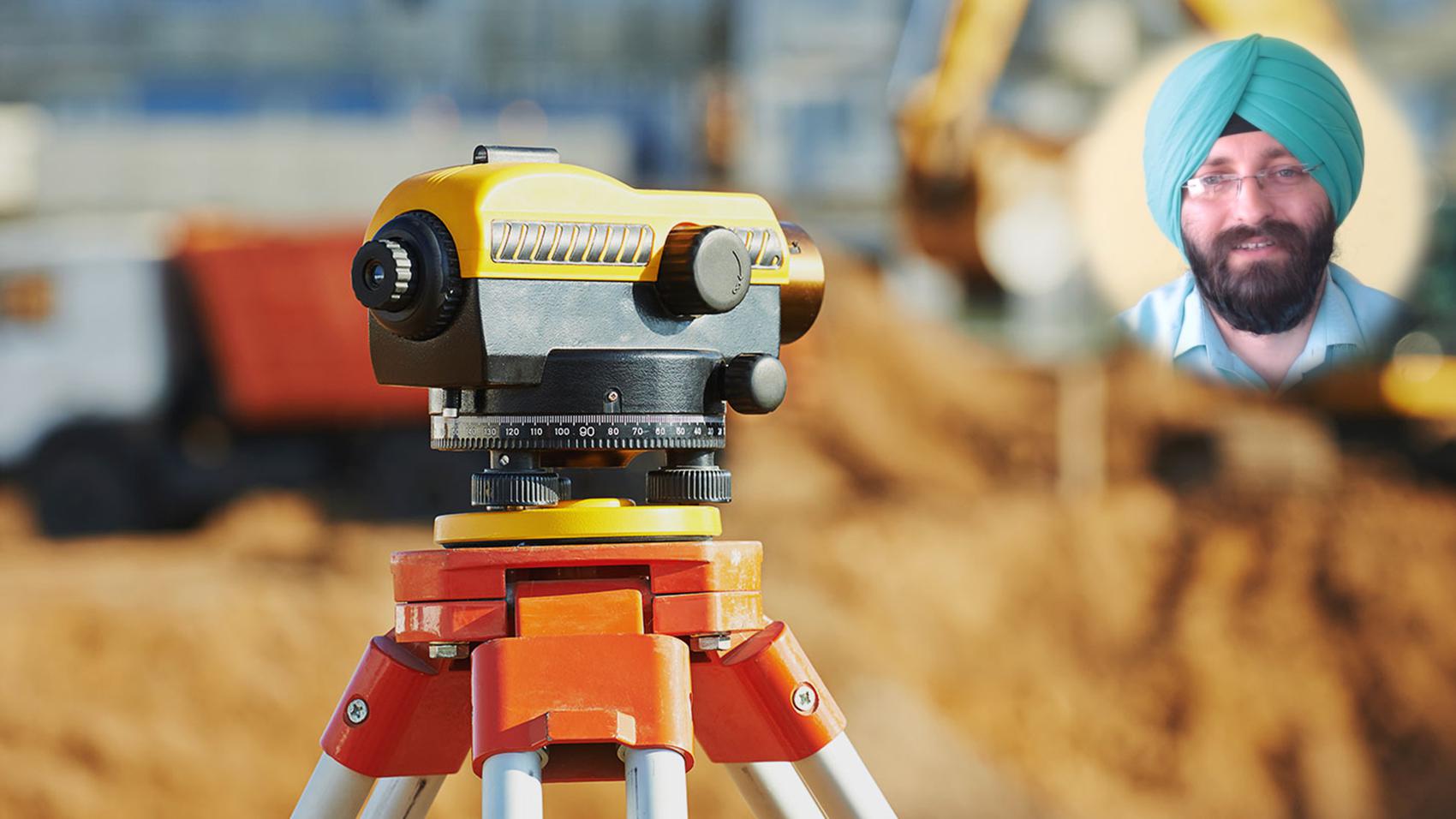 Geomatics Engineering
  Notably:
Assistant Professor
  In:
DIT University
3 years
& 3 months [Mar 2015 - Jun 2018]
LifePage Career Talk on Geomatics Engineering
http://www.lifepage.in/Career.php?id=20180327-0001&in=Career-in-Geomatics-Engineering
Full Talk:
https://lifepage.app.link/20180327-0001
Trailer:
By Gagandeep Singh
[Assistant Professor in DIT University]
What is Geomatics Engineering?
Gagandeep Singh: "Geomatics engineering is the discipline of gathering, storing, processing, and delivering geographic information or spatially referenced information."
How I got into Geomatics Engineering?
Gagandeep Singh: "I have done B Tech in Civil Engineering from Graphic Era University. I worked at Sobha Developers Ltd for a year. I then did M Tech in GIS & Remote Sensing from NIT, Warangal. I am Assistant Professor at DIT University."
(Geomatics Engineering, Gagandeep Singh, Gagandeep Singh, DIT University, Engineer, Assistant Professor, Civil Engineering, )
[This Career Talk covers]
What Is:
1)
Geomatics Engineering
Education:
2)
Civil Engineering
3)
Surveying & Mapping
4)
Geographic Information Systems (GIS)
5)
Digital Image Processing
6)
Photogrammetry
7)
Remote Sensing
8)
Mathematics & Statistics
Skills:
9)
Programming Skills
10)
Logical Reasoning
11)
Quantitative Aptitude
12)
Communication Skills
13)
Data Interpretation
Positives:
14)
High Employability
15)
Simplifying Data
16)
Intellectual Stimulation
17)
Bringing Change
18)
Monetary Potential
19)
Potential for Start-ups
Challenges:
20)
Initial Struggles
A Day Of:
21)
Geomatics Engineering