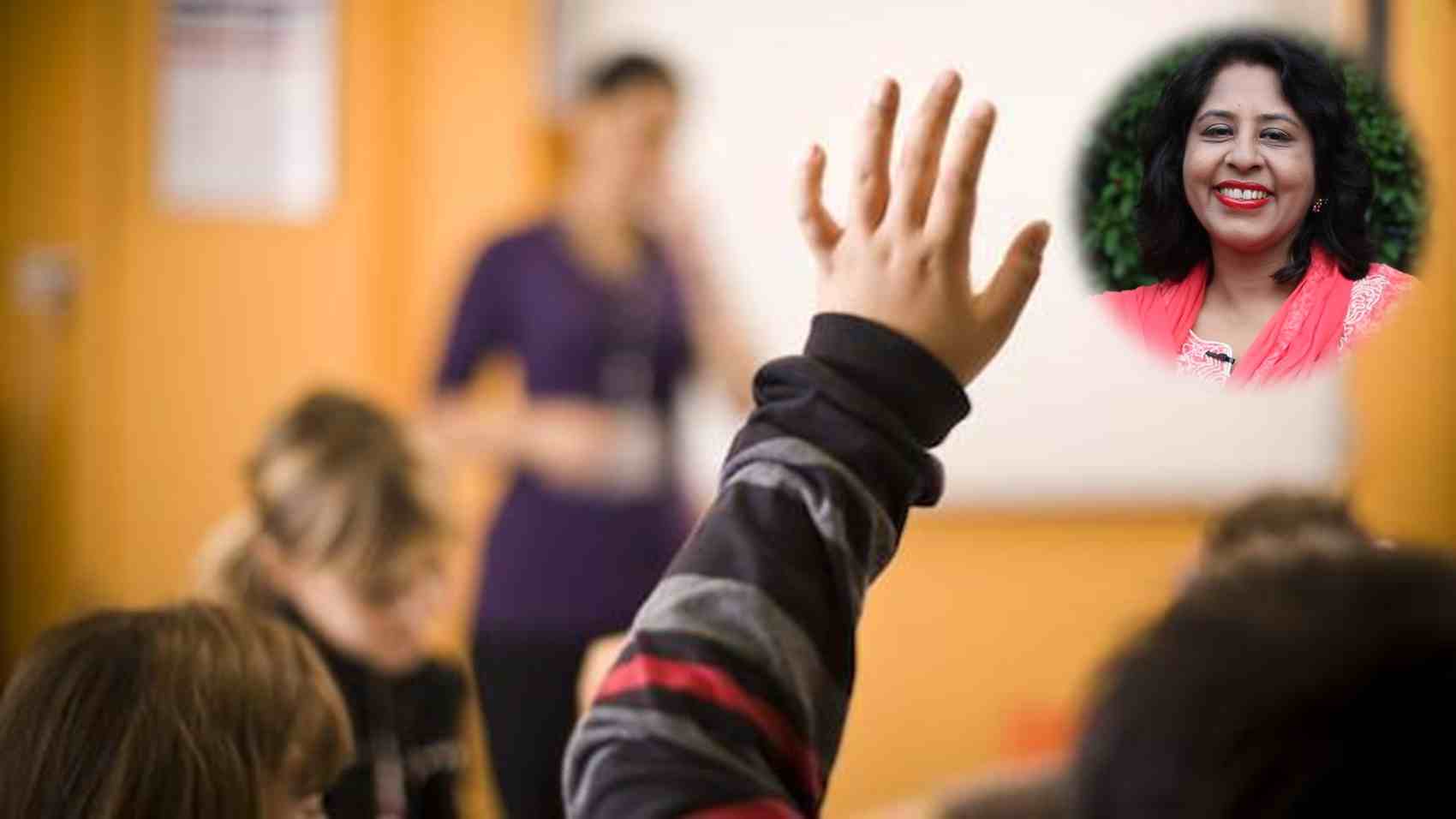 Teaching English
Parul Ahuja
Primary Teacher | St. Giri Public School
[ 14 years & 2 months Experience ]
| | |
| --- | --- |
| | |
LifePage Career Talk on Teaching English
http://www.lifepage.in/Career.php?id=20180522-0001&in=Career-in-Teaching-English
Full Talk:
https://lifepage.app.link/20180522-0001
Trailer:
By Parul Ahuja
[Primary Teacher in St. Giri Public School]
What is Teaching English?
Parul Ahuja: "Teaching English Language is based on the idea that the goal of language acquisition is communicative competence. It adopts concepts, techniques, and methods in classroom for recognizing and managing the communicative needs of the language learners."
How I got into Teaching English?
Parul Ahuja: "After doing my schooling from Mount Mary Convent High School Mumbai, I did my B Com from Osmania University, Hyderabad. Thereafter, I worked as a front office manager in hotels named Le Meridien & The Surya and then as an administration manager for Belgundi Group of Companies, Delhi. Later, I did my B Ed from Dehradun University and in 2004, I started working for St. Giri Public School as a Primary Teacher."
(Teaching English, Parul Ahuja, St Giri Public School, Education, Primary Teacher, Literature, Grammar, Language)
[This Career Talk covers]
What Is:
1)
Teaching English
Education:
2)
Vocabulary
3)
Grammar
4)
Phonetics
5)
Literature Knowledge
Skills:
6)
Reading, Writing & Listening
7)
Patience
8)
Problem Solving
9)
Adaptability
Positives:
10)
Respect
11)
Satisfaction
12)
Work Life Balance
Challenges:
13)
Child Psychology
14)
Parents Expectation
A Day Of:
15)
Teaching English