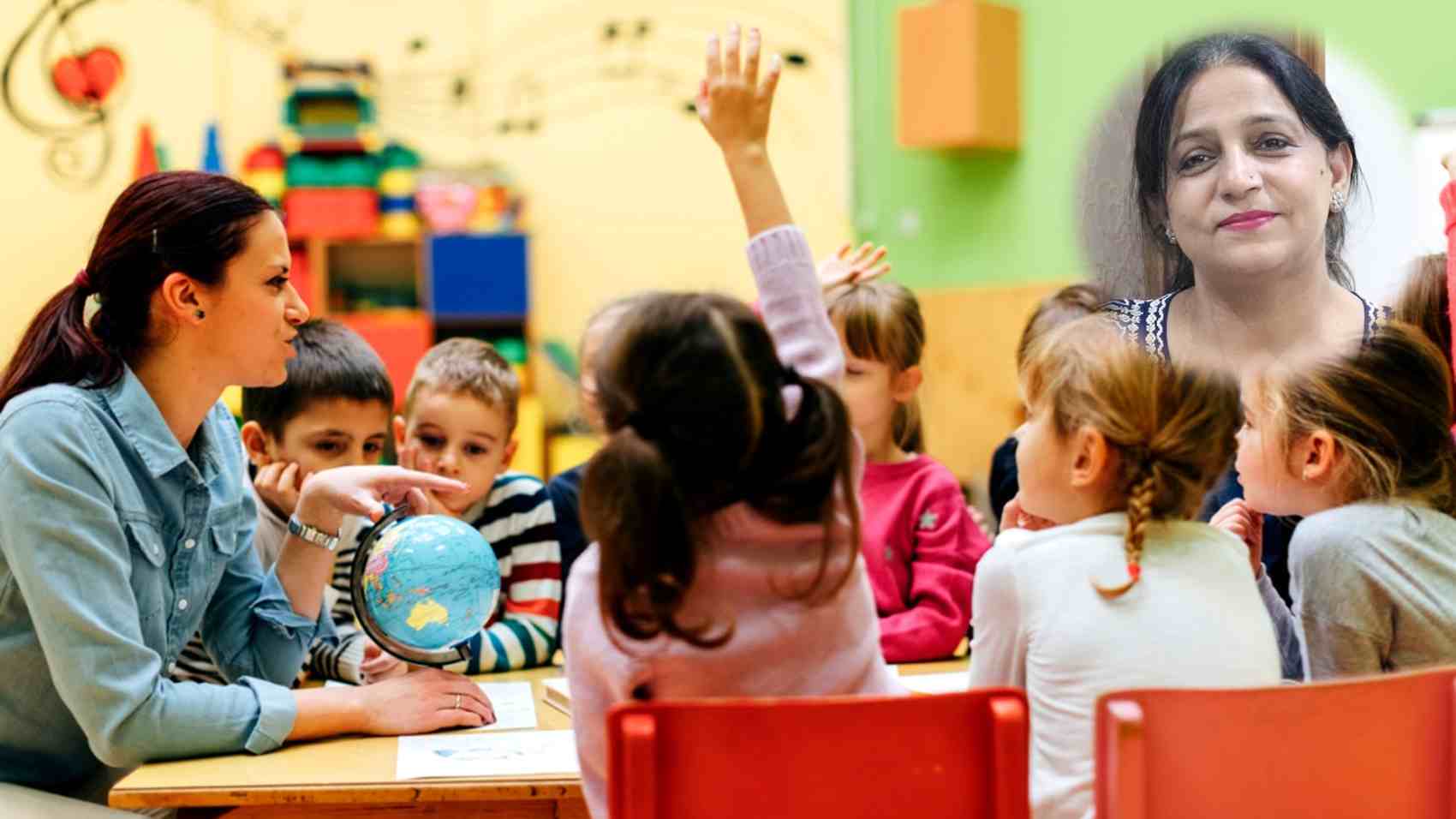 Teaching Social Science
Harpreet Kaur
Teacher & Coordinator | St Giri Public School & Humanities Hub
[ 2 years & 5 months Experience ]
| | |
| --- | --- |
| | |
LifePage Career Talk on Teaching Social Science
http://www.lifepage.in/Career.php?id=20180530-0001&in=Career-in-Teaching-Social-Science
Full Talk:
https://lifepage.app.link/20180530-0001
Trailer:
By Harpreet Kaur
[Teacher & Coordinator in St Giri Public School & Humanities Hub]
What is Teaching Social Science?
Harpreet Kaur: "Teaching is the process of attending to people's needs, experiences and feelings, and making specific interventions to help them learn particular things. Teaching Social Science is a generic term covering the scientific study of man. It is a discipline or branch of science that deals with the socio-cultural aspects of human behavior. Social Sciences generally include History, Cultural Anthropology, Economics, Political Science, Sociology, Geography etc."
How I got into Teaching Social Science?
Harpreet Kaur: "After doing my schooling from Model High School, Patiala, I did BA from Govt College of Girls, Patiala. Thereafter, I did my MA & M Phil in Political Science from Punjab University. I always wanted to become a teacher so I did my B Ed from State College of Education, Patiala. I worked as a teacher and coordinator for St Anthony, Patna & St Giri Public School, Delhi for almost 16 years. In 2016, I started my own tuition classes named Humanities Hub at Sarita Vihar, Delhi."
(Teaching Social Science, Harpreet Kaur, St Anthony, St Giri Public School, Humanities Hub, Teaching, Tutions, History, Social Studies, Education, Humanities, Sociology)
[This Career Talk covers]
What Is:
1)
Teaching Social Science
Education:
2)
History
3)
Geography
4)
Political Science
5)
Economics
6)
Classroom Management
Skills:
7)
Communication Skills
8)
Well Read
9)
Computer Savvy
10)
Patience
Positives:
11)
Respect
12)
Own Boss
13)
Satisfaction
Challenges:
14)
Time Management
15)
Child Psychology
16)
Parents Expactions
A Day Of:
17)
Teaching Social Science