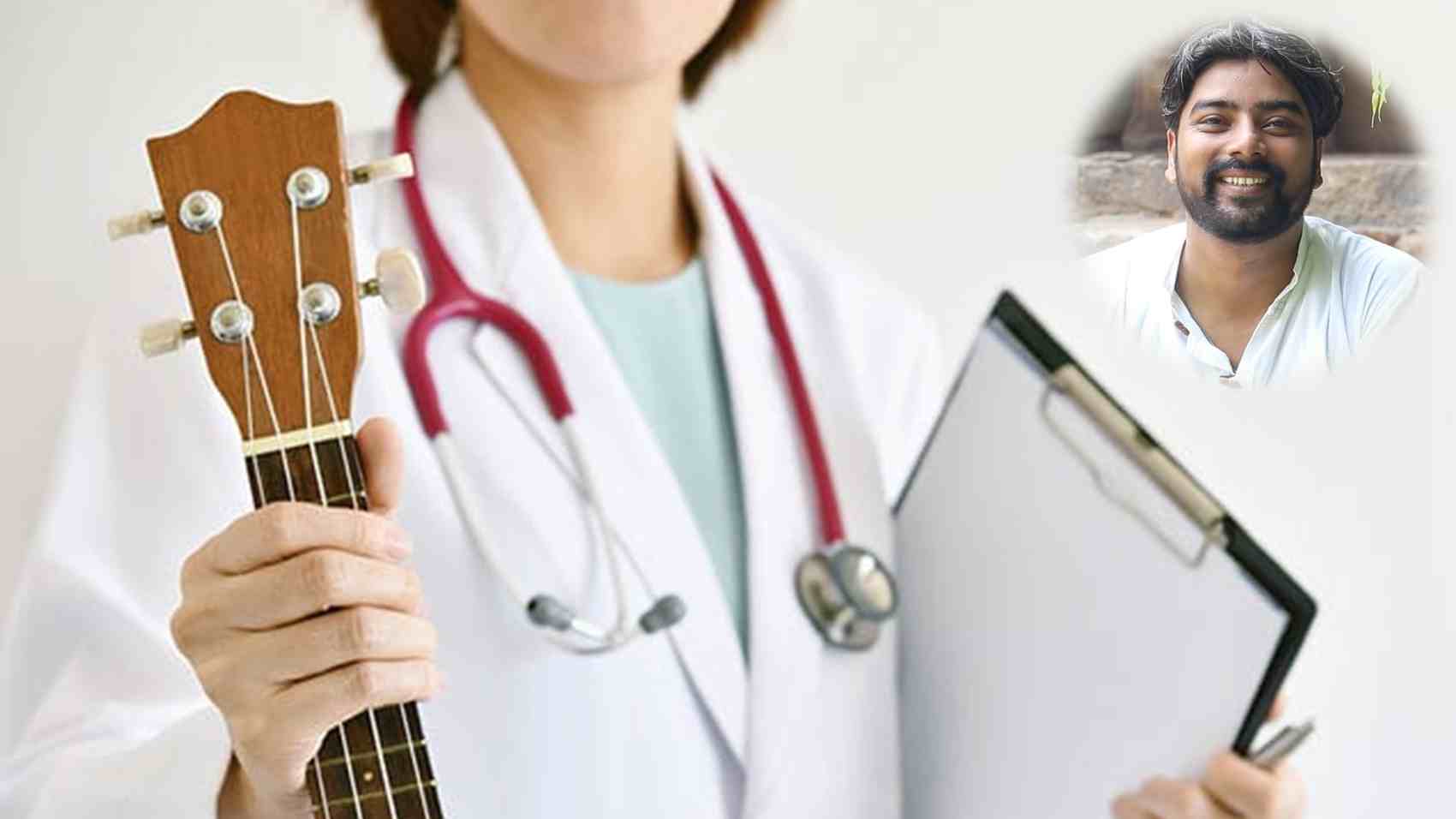 Clinical Music Therapy
Hemant Kanojia
Clinical Music Therapist | Various Assignements
[ 14 years & 7 months Experience ]
| | |
| --- | --- |
| | |
LifePage Career Talk on Clinical Music Therapy
http://www.lifepage.in/Career.php?id=20180715-0002&in=Career-in-Clinical-Music-Therapy
Full Talk:
https://lifepage.app.link/20180715-0002
Trailer:
By Hemant Kanojia
[Clinical Music Therapist in Various Assignements]
What is Clinical Music Therapy?
Hemant Kanojia: "Music Therapy is the clinical and evidence-based use of music interventions to accomplish individualized goals within a therapeutic relationship by a credentialed professional who has completed an approved music therapy program. Music therapy is one of the creative arts therapies, consisting of a process in which a music therapist uses music and all of its facets-physical, emotional, mental, social, aesthetic, and spiritual to help clients improve their physical and mental health."
How I got into Clinical Music Therapy?
Hemant Kanojia: "After doing my schooling from Harcourt Butler Senior Secondary school Delhi, I did BA (Mathematics Core) from Delhi University. Thereafter, I did my Post-Graduate Diploma in Clinical Music Therapy from The Music Therapy Trust, Delhi and later, I did certification course in Marketing & Sales from College of Lake County, Illinois, US. I have always strived to learn whatever I deeply felt attracted to like Hypnosis, Fire-Walk, Tabla (Indian Drums) Guitar and Music & Video recording, mixing and mastering. I am also Master Facilitator and Trainer at SHRM India. I am a Certified MBTI Professional from American Management Association, Chicago, and has been part of leadership & change programs for several organizations in India, and was a member of the panel of three on-site judges for HRM Awards Sri Lanka 2015, conducted by SHRM India. I am also a member of Phi-Theta-Kappa scholars organization in the US. I have more than 14 years of experience as Teacher, Music Therapist, Consultant, Facilitator & Professional Coach."
(Clinical Music Therapy, Hemant Kanojia, The Music Therapy Trust, Therapist, Musical Instruments, Music, MBTI Professional, Creative Arts Therapy, Health and Wellness)
[This Career Talk covers]
What Is:
1)
Clinical Music Therapy
Education:
2)
History of Music Therapy
3)
Knowledge of Music
4)
Different Mental Disorders
5)
Family Counselling
6)
Internships
Skills:
7)
Observation
8)
Analytical Skills
9)
Sound Knowledge
10)
Empathy
11)
Planning
Positives:
12)
Connecting with Self
13)
Satisfaction
14)
Wide Scope
Challenges:
15)
Lack of Awareness
16)
Resources
A Day Of:
17)
Clinical Music Therapy