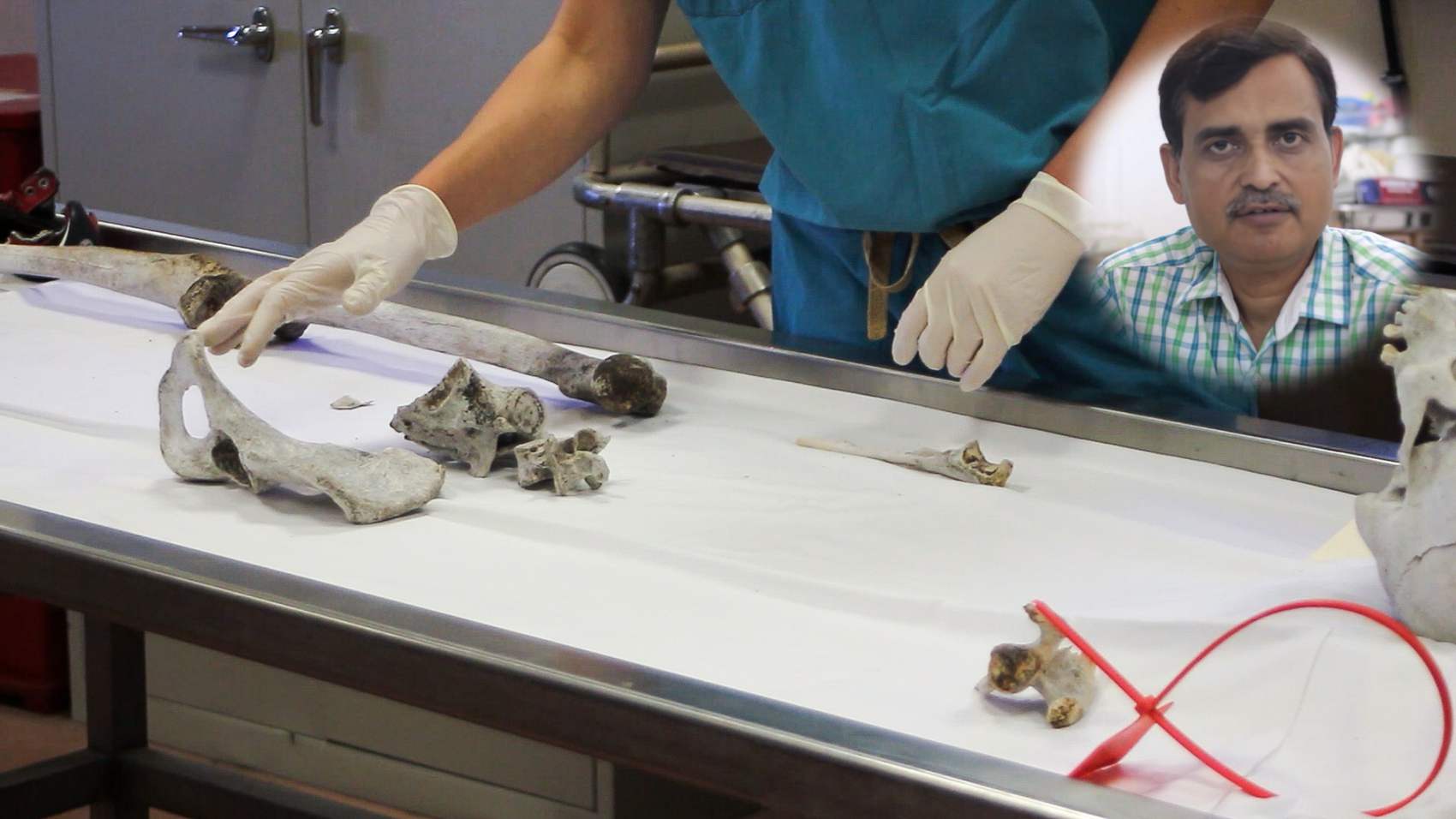 Wildlife Forensic Science
C P Sharma
Senior Technical Officer | Wildlife Institute of India
[ 24 years & 7 months Experience ]
LifePage Career Talk on Wildlife Forensic Science
http://www.lifepage.in/Career.php?id=20180724-0004&in=Career-in-Wildlife-Forensic-Science
Full Talk:
https://lifepage.app.link/20180724-0004
Trailer:
https://www.youtube.com/watch?v=NvW9DWzd1B0
By C P Sharma
[Senior Technical Officer in Wildlife Institute of India]
What is Wildlife Forensic Science?
C P Sharma: "Forensic science is the application of science to criminal and civil laws, mainly on the criminal side during criminal investigation, as governed by the legal standards of admissible evidence and criminal procedure. Wildlife forensic science is forensic science applied to legal issues involving wildlife."
How I got into Wildlife Forensic Science?
C P Sharma: "After completing my B Sc in Chemistry, Botany & Zoology and M Sc in Forensic Science from Punjabi University, Patiala, I joined Wildlife Institute of India in 1994 and since then I am working at WII as a Senior Technical Officer there."
C P Sharma's LifePage:
http://www.lifepage.in/page/cpsharma
(Wildlife Forensic Science, C P Sharma, Wildlife Institute of India, WII, Senior Technical Officer, Crime, Illegal Trade, Wildlife Forensic, Forensic Science, Wildlife, SWFS, Animal Abuse, Wildlife Law Enforcement, conservation)
[This Career Talk covers]
What Is:
1)
Wildlife Forensic Science
Education:
2)
Forensic Science
3)
Veterinary Science
4)
Biological Science
5)
Biotechnology
6)
Wildlife Ecology
7)
Anthropology
Skills:
8)
Microscopic Analysis
9)
Anthropometric Measurements
10)
Literature Digging
11)
Law & Acts Compliance
12)
Decision Making
Positives:
13)
Contribution to Conservation
14)
Helping Law & Enforcement Authorities
15)
Career Opportunities
16)
Respect & Recognition
Challenges:
17)
Lack of Animal Literature
18)
Various Species in Wildlife
19)
Health Issues
A Day Of:
20)
Wildlife Forensic Science