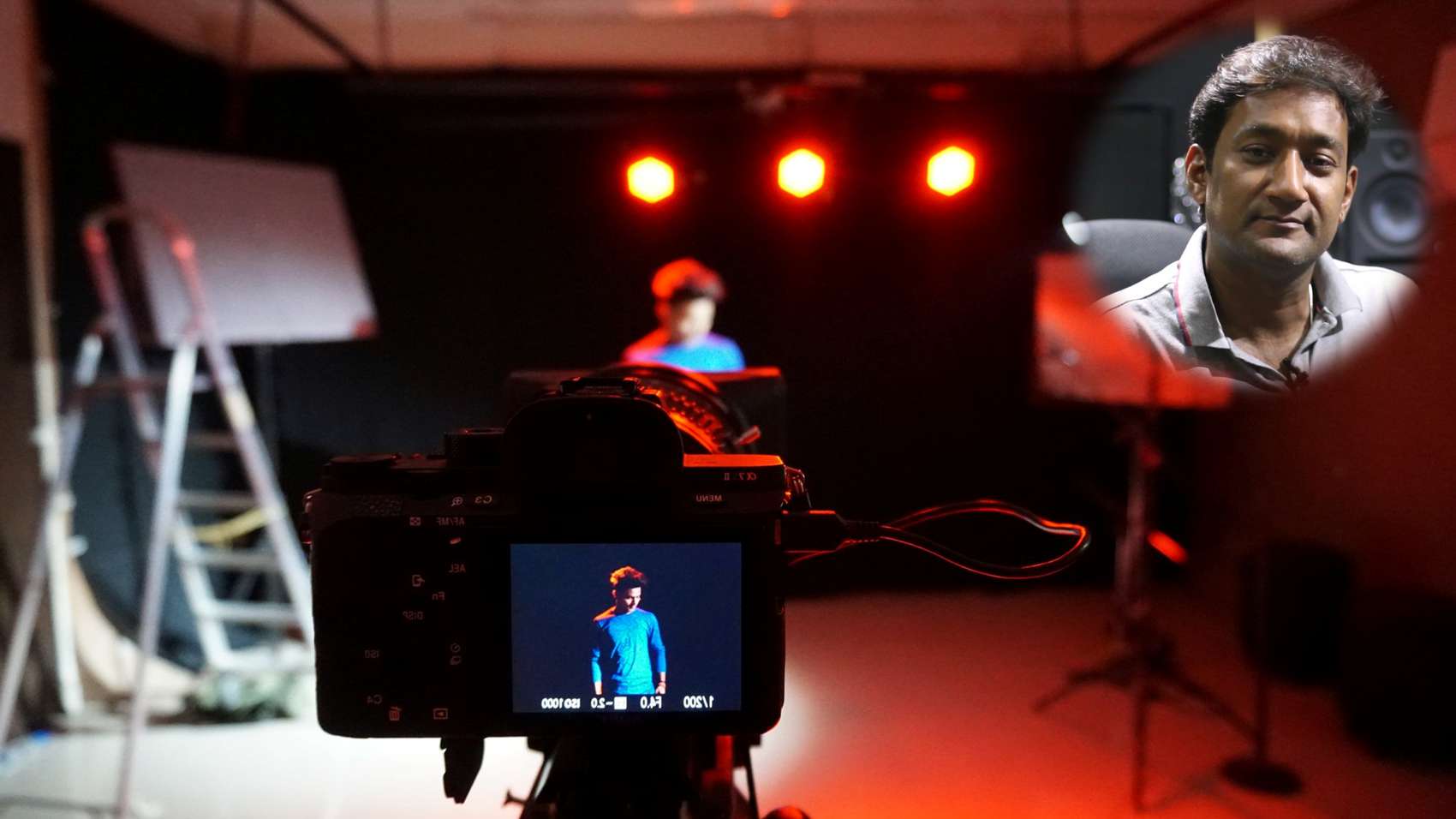 Audio Video Production
  Notably:
Executive Producer
  In:
Studio Underground
3 years
[Dec 2015 - Dec 2018]
| | |
| --- | --- |
| | |
LifePage Career Talk on Audio Video Production
http://www.lifepage.in/Career.php?id=20181009-0001&in=Career-in-Audio-Video-Production
Full Talk:
https://lifepage.app.link/20181009-0001
Trailer:
By Kapil Khankriyal
[Executive Producer in Studio Underground]
What is Audio Video Production?
Kapil Khankriyal: "The terms audio and video commonly refers to the time-based media storage format for sound/music and moving pictures information. Video production is the process of producing video content. It is the equivalent of filmmaking, but with images recorded digitally instead of on film stock."
How I got into Audio Video Production?
Kapil Khankriyal: "After completing my education, I started my own IT Company and worked there for several years and later in 2015, I started a studio company by the name of Studio Underground. Studio Underground is an audio video production house."
(Audio Video Production, Kapil Khankriyal, Studio Underground, Executive Producer, Filmaking, Cinematography, Video Production)
[This Career Talk covers]
What Is:
1)
Audio Video Production
Education:
2)
Sense of Music
3)
Indian Classical Music
4)
Music Production
5)
Cinematography
Skills:
6)
Computer Skills
7)
Digital Audio Workstation
8)
Listening Skills
9)
Interpersonal Skills
10)
Instrumental Skills
11)
Pre & Post Production Skills
Positives:
12)
Networking
13)
Mental Peace
14)
Travelling
Challenges:
15)
Handling Different People
16)
Competition
17)
Client Retention
18)
Investment
19)
Knowledge Updation
A Day Of:
20)
Audio Video Production