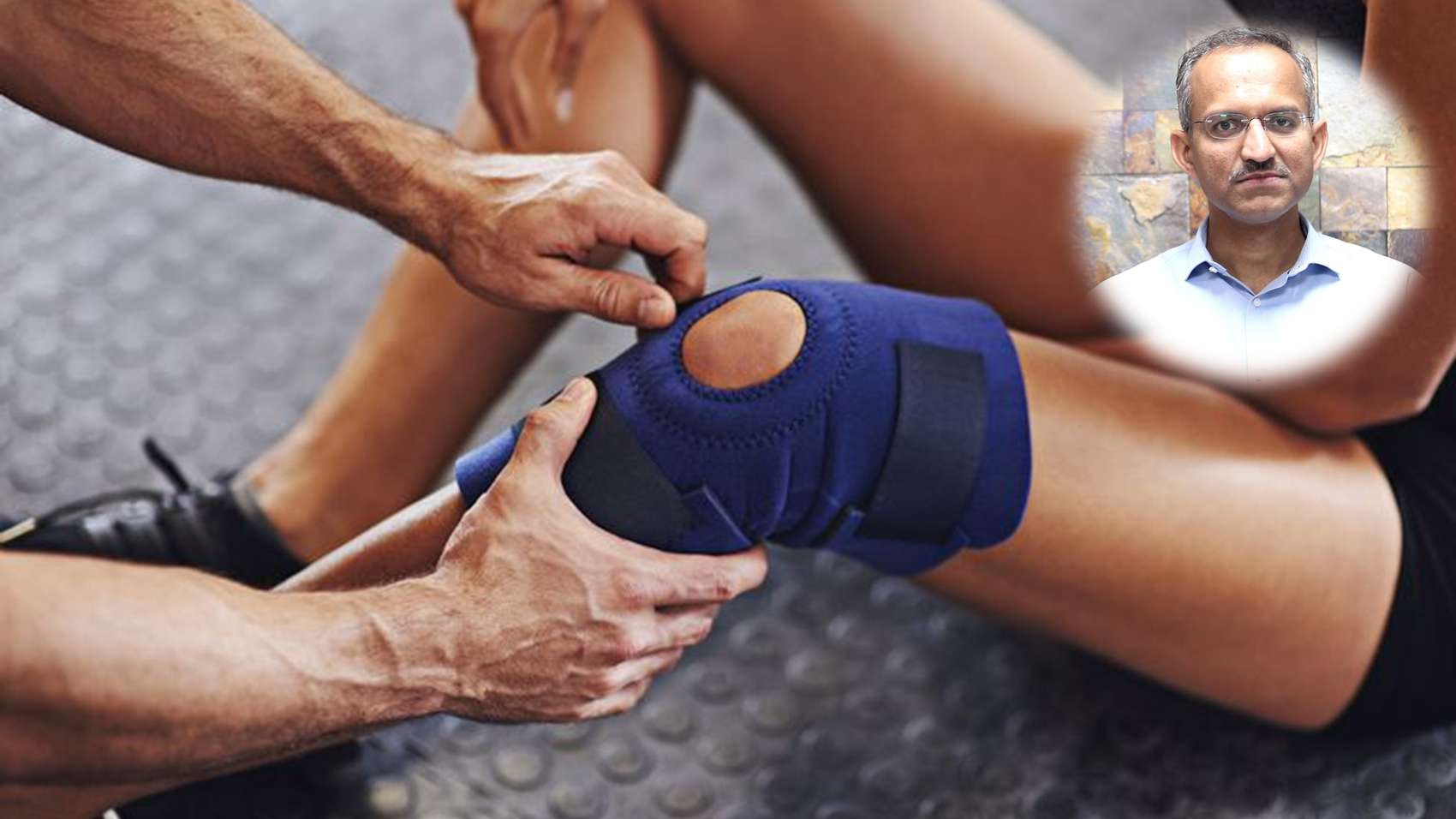 Sports Medicine & Pain Management
  Notably:
Sports Medicine & Pain Doctor
  In:
Back2Fitness
10 years
[Dec 2008 - Dec 2018]
| | |
| --- | --- |
| | |
LifePage Career Talk on Sports Medicine & Pain Management
http://www.lifepage.in/Career.php?id=20181205-0001&in=Career-in-Sports-Medicine-&-Pain-Management
Full Talk:
https://lifepage.app.link/20181205-0001
Trailer:
By Rajat Chauhan
[Sports Medicine & Pain Doctor in Back2Fitness]
What is Sports Medicine & Pain Management?
Rajat Chauhan: "Sports medicine & pain management is an area of medical practice concerned with the treatment of injuries resulting from athletic activities. A physician practicing sports medicine & pain management focuses on sports-related medical services. This may include preventative measures such as conditioning and injury prevention."
How I got into Sports Medicine & Pain Management?
Rajat Chauhan: "I like to call myself a student of pain and running. I am also a militant advocate of GOYA (Get Off Your Arse) Move-Mint. I have been running for last 34 years and making others to run too. In my spare time I am a doctor specializing in Sports-Exercise Medicine (Queen's Medical Centre, Nottingham) and Osteopathy / Musculo-Skeletal Medicine (London College of Osteopathic Medicine) with special interest in Back and Knee Pain. In 2008, I started my own clinic Back2Fitness and I work as CEO and Medical Director there. Besides heading Back 2 Fitness, a Sports-Medicine & Muscuklo-Skeletal Medicine clinic for last 10+ years. I, along with my band of crazy friends, came up with La Ultra - The High, a 555 km (previously 333 & 222 km) run in Leh-Ladakh, India. We have been putting it together for last 9 years now. Some call it the world's cruelest ultra marathon. In 2017, we are brought to India its first iRun Fest, a Running Festival, which showcased Running Documentaries from around the world, Panel Discussions with thought leaders in running being on board and a platform for all involved in running in whatever capacity. Till 2016, I had been associated with Adidas India as Running Advisor for about 3 years. I was also the founding Director of Sports & Exercise Department at Ashoka University where I was responsible for the sports infrastructure and making sports and physical activity an integral part of the curriculum. I have been writing for Mint and Hindustan Times for over a decade now. I've done a series of running podcast, MoveMint for Mint newspaper and series of FacebookLive for Hindustan Times newspaper. I have also been an Associate Editor at British Journal of Sports Medicine and a columnist for The Hindu, Hindustan Times, Mint, Forbes India and Founding Fuel. My book on Pain, published by Penguin Publications, The Pain Handbook was released in 2016."
(Sports Medicine & Pain Management, Rajat Chauhan, Back2Fitness, Sports Medicine & Pain Doctor, Sports Injuries, Pain, Physiotherapy, Sports Medicine)
[This Career Talk covers]
What Is:
1)
Sports Medicine & Pain Management
Education:
2)
Science & Mathematics
3)
Sports Current Affairs
4)
Languages
Skills:
5)
Sportsmanship
6)
Sportsperson
7)
Good Listener
8)
Communication Skills
9)
Examining Skills
10)
Patience
11)
Empathy
Positives:
12)
Being Part of a Journey
13)
Helping to achieve Goals
14)
Helping People with Chronic Diseases
15)
Non Surgical Techniques
Challenges:
16)
Time Taking
17)
Less Money
18)
Compromise of Ethics
19)
Long Working Hours
A Day Of:
20)
Sports Medicine & Pain Management