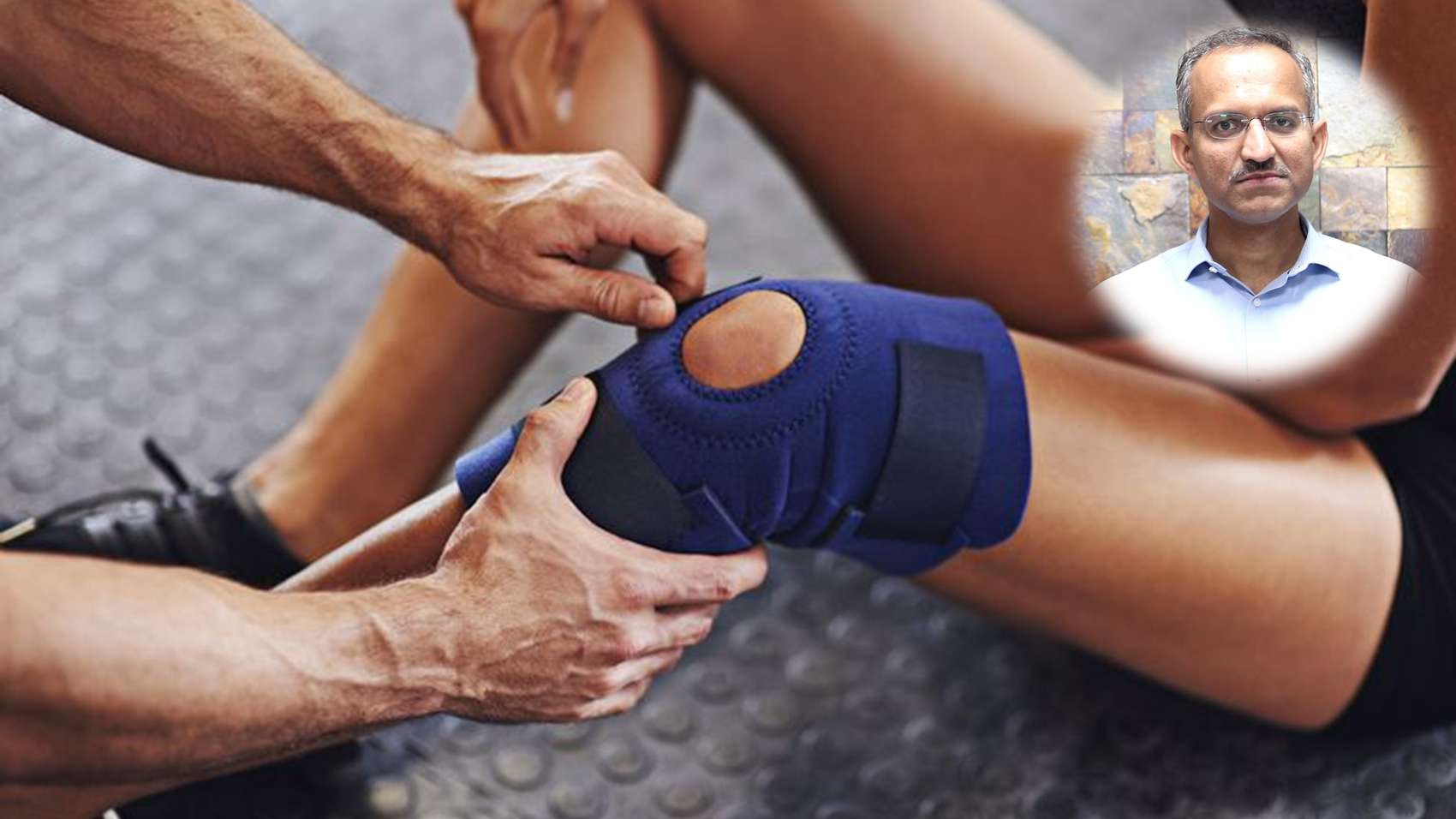 Rajat Chauhan
---
Dr Rajat Chauhan did MBBS from Manipal University of Medical Sciences and then went to Nottingham University to do M Sc in Sports & Exercise Medicine. After that, he did MLCOM from London College of Osteopathic Medicine and started working as Head of Kieser Training Centre, London and External Consultant for Musculo-Skeletal Medicine & Pain with National Health Services. After working in London for 5 years, in 2006, he came back to India to set-up Sports & Exercise Medicine department at Manipal Hospital, Bangalore. In 2009, along with a running buddy, he founded Runners High in Bangalore, a running institute with the belief and intention that everyone can do more.
He started running very early on in life and have been doing so for over three decades now. It's given him an edge over his medical colleagues in understanding the human mind-body better. When you race middle to long distance, you have conversations with pain at an all together different level, on a daily basis. He run half (21 km) marathon in 1hr 18min, full in 2hr 38min and 100km in 11hrs 25min. He would have done marathon or more distances now more than 250+ times. In2013, he got involved in a Couch to 6 km running program for ladies. He soon experienced first-hand why ladies are the nucleus of the society. There were 18 ladies from all walks of life, age ranging from 13 to 60 years. In less than a couple of months, more than 100 people were walking, ranging from their children, not-so-significant halves, parents, in-laws, neighbours, partners, someone who had a crush on them to complete strangers. He is on a very simple mission, to get people to keep miling and smiling, as long as they are on this third rock from a star called sun.
He has been writing for Mint and Hindustan Times for over a decade now. He has done a series of running podcast, MoveMint for Mint newspaper and series of FacebookLive for Hindustan Times newspaper. He has also been an Associate Editor at British Journal of Sports Medicine and a columnist for The Hindu, Hindustan Times, Mint, Forbes India and Founding Fuel. His book on Pain, published by Penguin Publications, The Pain Handbook was released in 2016.
[This Career Talk covers]
What Is:
1)
Sports Medicine & Pain Management
Education:
2)
Science & Mathematics
3)
Sports Current Affairs
4)
Languages
Skills:
5)
Sportsmanship
6)
Sportsperson
7)
Good Listener
8)
Communication Skills
9)
Examining Skills
10)
Patience
11)
Empathy
Positives:
12)
Being Part of a Journey
13)
Helping to achieve Goals
14)
Helping People with Chronic Diseases
15)
Non Surgical Techniques
Challenges:
16)
Time Taking
17)
Less Money
18)
Compromise of Ethics
19)
Long Working Hours
A Day Of:
20)
Sports Medicine & Pain Management
List of 1,127 Career Talks
---
Similar Talks