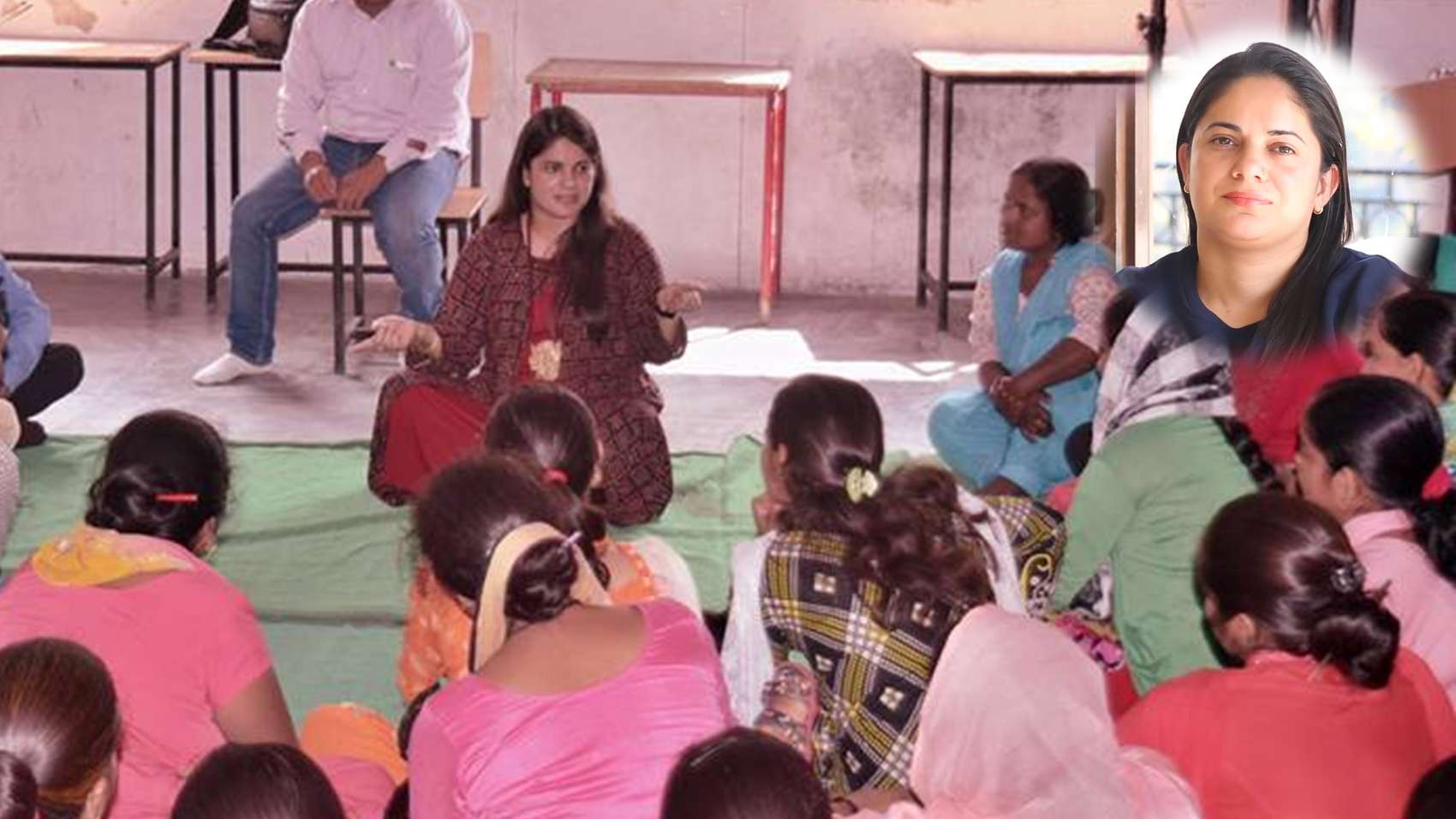 Social Entrepreneurship
Dr. Divya Negi Ghai
Founder | Youth Rocks Foundation
[ 4 years & 3 months Experience ]
LifePage Career Talk on Social Entrepreneurship
http://www.lifepage.in/Career.php?id=20181225-0001&in=Career-in-Social-Entrepreneurship
Full Talk:
https://lifepage.app.link/20181225-0001
Trailer:
https://www.youtube.com/watch?v=1Hq3GGK5844
By Dr. Divya Negi Ghai
[Founder in Youth Rocks Foundation]
What is Social Entrepreneurship?
Dr. Divya Negi Ghai: "Social entrepreneurship is the use of start-up companies and other entrepreneurs to develop, fund and implement solutions to social, cultural, or environmental issues. This concept may be applied to a variety of organizations with different sizes, aims, and beliefs."
How I got into Social Entrepreneurship?
Dr. Divya Negi Ghai: "I hold degrees in B Com, M Com, MA Economics, MBA Finance & B Ed. I also hold a Ph D in Commerce and a Diploma in Entrepreneurship. I have taught at various schools in the past. It is there that I realised the importance of addressing the problems that the youth is facing. I then founded an organisation by the name Youth Rocks Foundation in 2014, with an aim of encouraging the youth to open up about their problems."
Dr. Divya Negi Ghai's LifePage:
http://www.lifepage.in/page/divyanegighai
(Social Entrepreneurship, Dr Divya Negi Ghai, Founder, Trainer, Coach, President, Entrepreneur, Social Issues)
[This Career Talk covers]
What Is:
1)
Social Entrepreneurship
Education:
2)
Subject Knowledge
3)
Interdisciplinary Understanding
4)
Legal Framework
5)
General Knowledge
Skills:
6)
Persistence
7)
Leadership Skills
8)
Networking Skills
9)
Public Speaking
10)
Communication Skills
11)
Observation Skills
12)
Time Management
Positives:
13)
Sense of Fulfillment
14)
Contribution to Society
15)
Creative Satisfaction
16)
Social Recognition
Challenges:
17)
Slow Results
18)
Lack of Resources
19)
Work Life Balance
A Day Of:
20)
Social Entrepreneurship