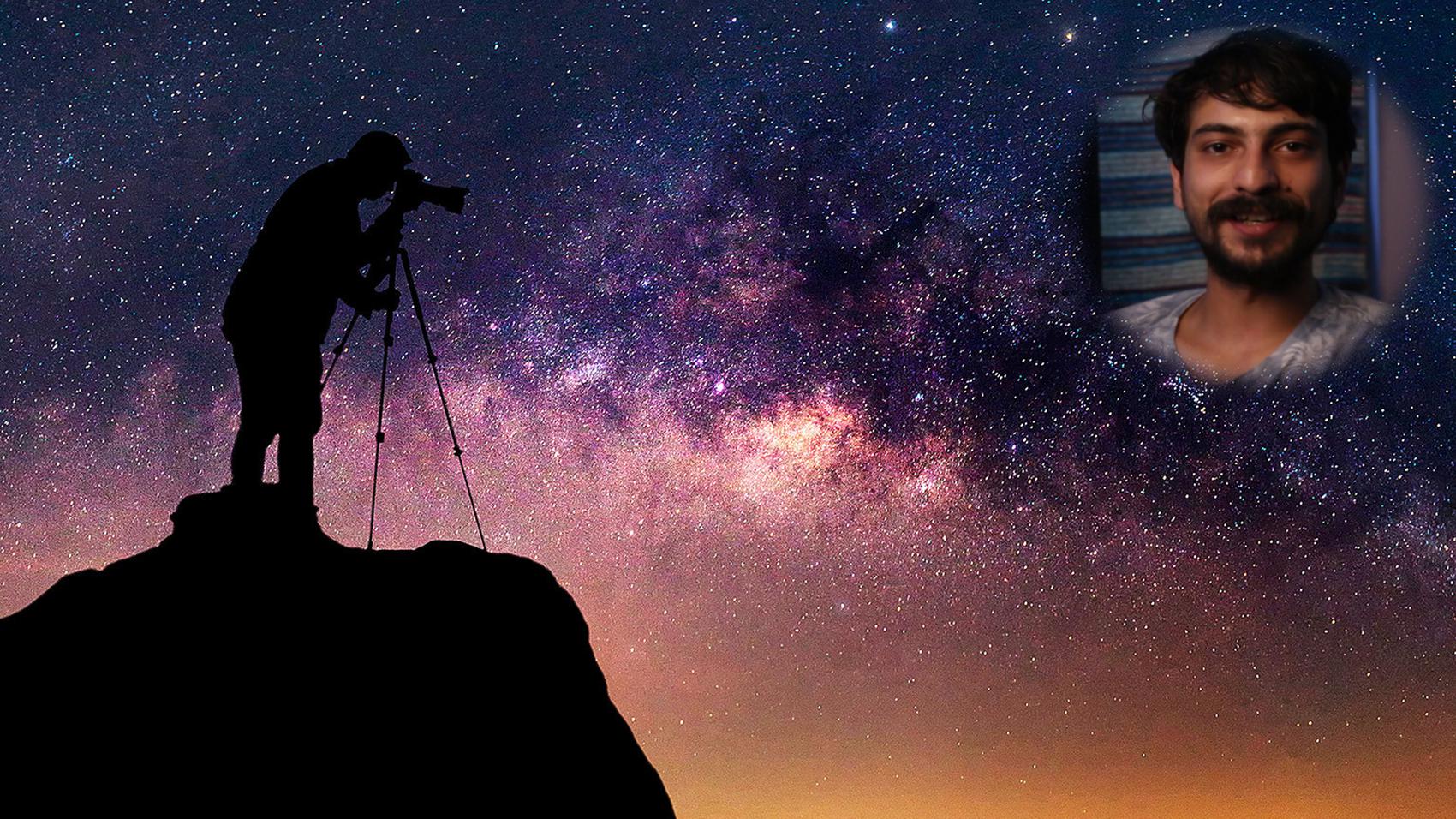 Astrophotography
  Notably:
Astro Photographer
  In:
Various Creative Assignments
4 years
[Aug 2013 - Aug 2017]
LifePage Career Talk on Astrophotography
http://www.lifepage.in/Career.php?id=20170721-0001&in=Career-in-Astrophotography
Full Talk:
https://lifepage.app.link/20170721-0001
Trailer:
https://www.youtube.com/watch?v=yhzlheK7x5g
By Cyril Kuhn
[Astro Photographer in Various Creative Assignments]
What is Astrophotography?
Cyril Kuhn: "Astrophotography is a specialized type of photography for recording photos of astronomical objects, celestial events, and large areas of the night sky."
How I got into Astrophotography?
Cyril Kuhn: "After completing my bachelors degree, I took a year off and in that time I decided to be a photographer. I did diploma in Photography from Light and Life Academy, Ooty. After completing my photography course I have been working as a freelance photographer for the last 3 years."
(Astrophotography, Cyril Kuhn, Various Creative Assignments, Camera, Photography, Night Sky Photography, Shooting, Stars)
[This Career Talk covers]
What Is:
1)
Astrophotography
Education:
2)
Arts
3)
Camera Functions
4)
Basic Math
5)
Astronomy
Skills:
6)
Creativity
7)
Patience
8)
Editing
9)
Story Telling
10)
Planning
Positives:
11)
Close to Nature
12)
Travel
13)
Respect and Recognition
Challenges:
14)
Fear of Dark
15)
Weather Conditions
16)
Safety
17)
Light Pollution
A Day Of:
18)
Astrophotography