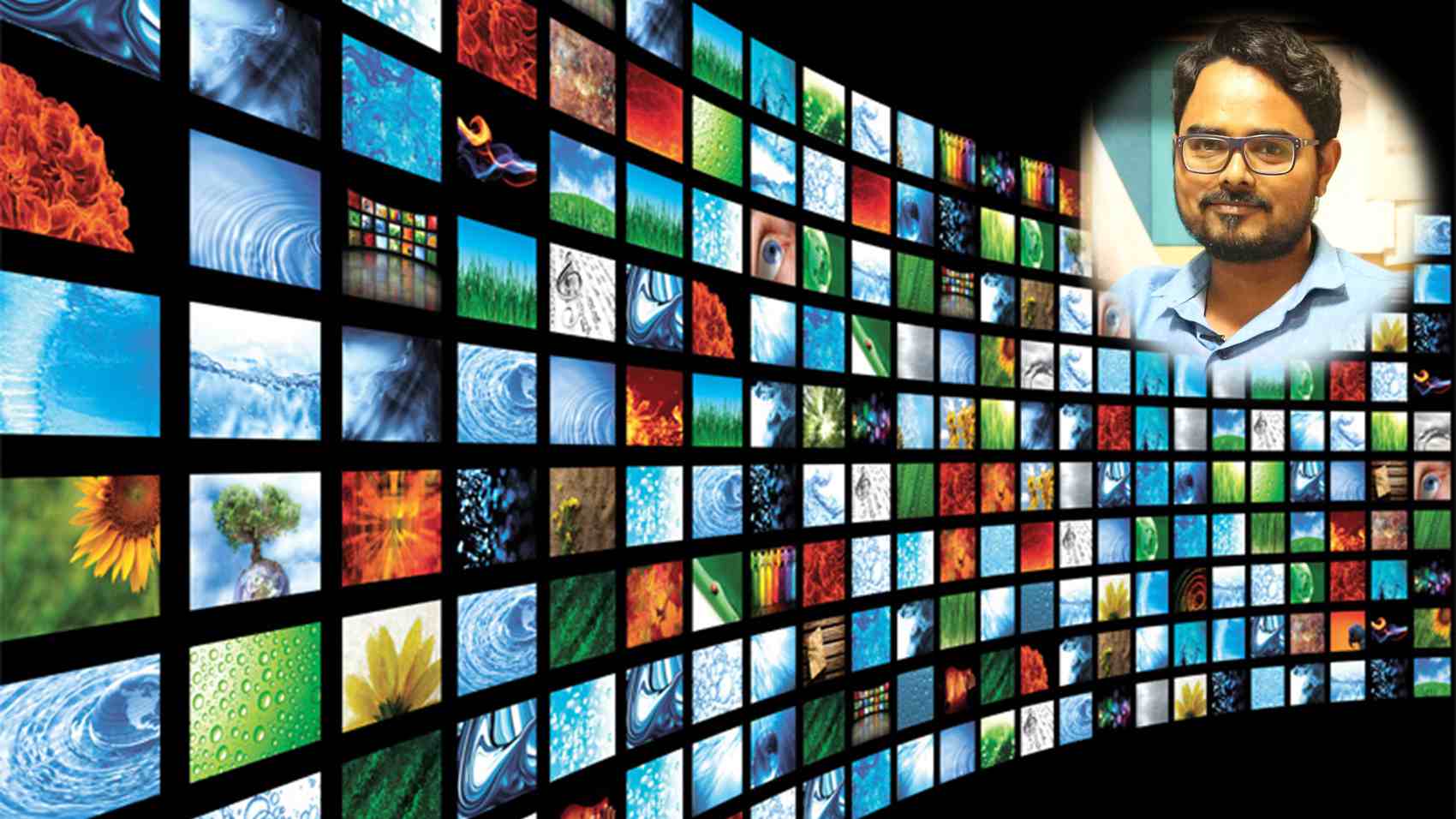 Broadcast Content Management
Sumit Bahuguna
IT Manager | Zee Entertainment Enterprises Ltd
[ 11 years & 1 month Experience ]
| | |
| --- | --- |
| | |
LifePage Career Talk on Broadcast Content Management
http://www.lifepage.in/Career.php?id=20180425-0006&in=Career-in-Broadcast-Content-Management
Full Talk:
https://lifepage.app.link/20180425-0006
Trailer:
By Sumit Bahuguna
[IT Manager in Zee Entertainment Enterprises Ltd]
What is Broadcast Content Management?
Sumit Bahuguna: "Broadcasting is the simultaneous transmission of the same message to multiple recipients. In networking, broadcasting occurs when a transmitted data packet is received by all network devices. In non-networking or electronic broadcasting, the term broadcasting denotes the transfer of audio and video data between nodes and devices. Broadcast Content management (BCM) is a set of processes and technologies that supports the collection, managing, and publishing of information in any form or medium when stored and accessed via computers & servers."
How I got into Broadcast Content Management?
Sumit Bahuguna: "After doing my schooling from St. Gabriels Academy Roorkee, I did my B tech in Electronics & Instrumentation from Shobhit Institute of Engineering & Technology, Saharanpur, UP. Thereafter, I got an opportunity to work with NDTV India as Broadcast Engineer and worked with NDTV for 9 years. Later in 2014, I joined Zee Entertainment Enterprises Ltd as IT Manager."
(Broadcast Content Management, Sumit Bahuguna, IT Manager, Zee Entertainment Enterprises Ltd, Broadcasting, OB Van, Zee News, Information Technology, Content Management System, Data Management, Digital Media)
[This Career Talk covers]
What Is:
1)
Broadcast Content Management
Education:
2)
OB Van
3)
Broadcast Equiptment
4)
Information Technology
5)
Storage Area Network
6)
Digital Assets Management
7)
Content Management System
Skills:
8)
Trouble Shooting
9)
Time Management
10)
Analytical Skills
11)
Planning & Strategy
Positives:
12)
Growth
13)
Exposure
14)
Monetary Benefit
Challenges:
15)
Rotational Shifts
16)
Work Life Balance
A Day Of:
17)
Broadcast Content Management