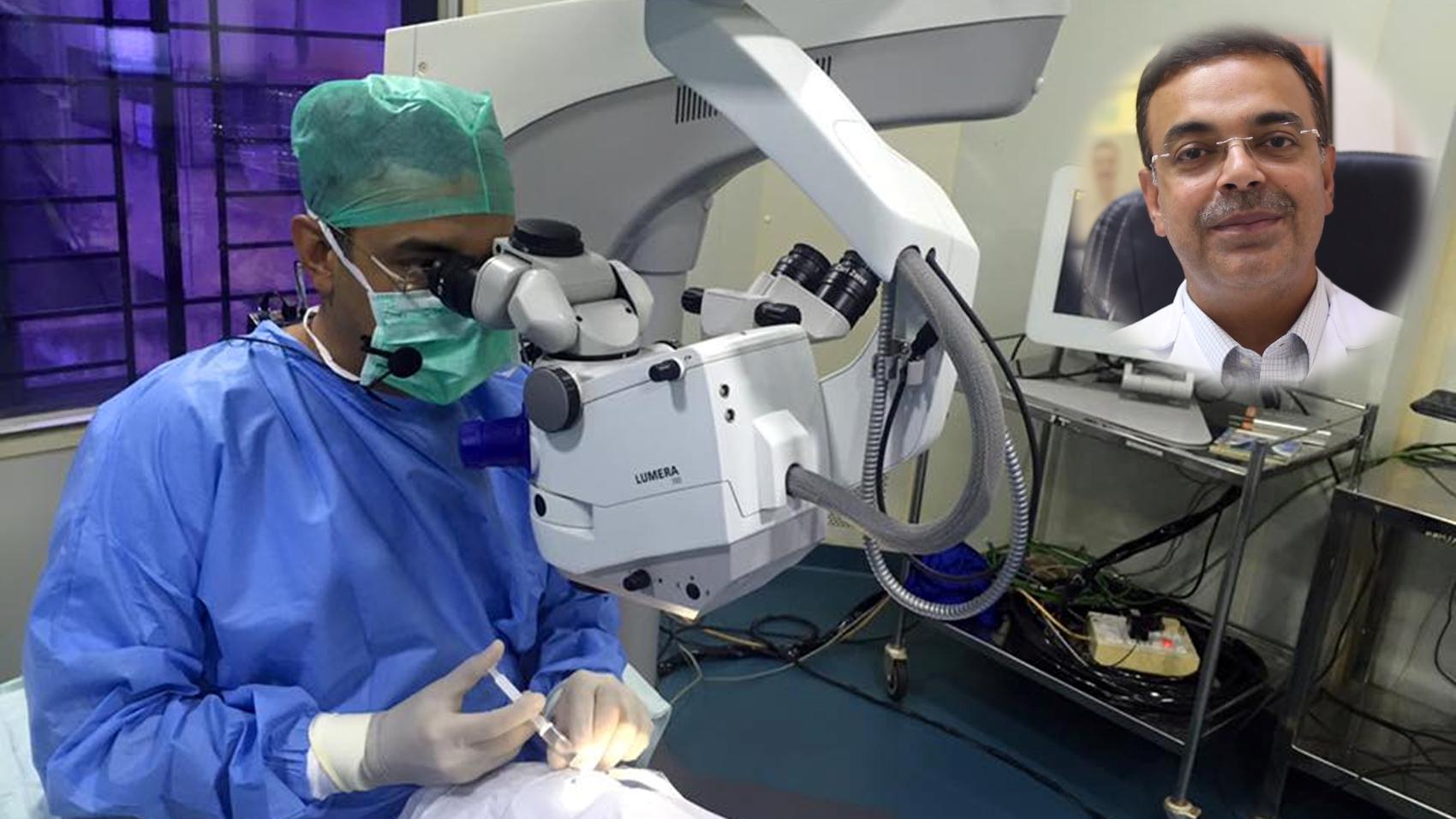 Eye Surgery
  Notably:
Head Surgeon
  In:
Drishti Eye Institute, Dehradun
22 years
& 3 months [Aug 1995 - Aug 2017]
LifePage Career Talk on Eye Surgery covers: What is a Career in Eye Surgery? and Why choose a Career in Eye Surgery?
Eye surgery is surgery performed on the eye or its adnexa, typically by an ophthalmologist. An expert eye surgeon is responsible for selecting the appropriate surgical procedure for the patient, and for taking the necessary safety precautions.
(Eye Surgery, Dr Gaurav Luthra, Dehradun, Eye Surgery, Eye Surgeon, Contract and Refractive Surgeon, Medicine, Doctor, Eye Clinic)
Full Career Talk on:
https://lifepage.app.link/20170729-0001
[This Career Talk covers]
What Is:
1)
Eye Surgery
Education:
2)
Biology
3)
Optics
4)
Lasers
5)
Maths
6)
Technology
7)
Psychology
Skills:
8)
Empathy
9)
Communication
10)
Patience
11)
Eye for Detail
12)
Finesse
13)
Gentle
14)
Teaching Skills
Positives:
15)
Satisfaction
16)
Technology Oriented
17)
Social Impact
18)
Cool Branch
19)
Travel
20)
Monetarily Satisfying
21)
Research Opportunity
Challenges:
22)
Investment Intensive
23)
Training Intensive
24)
Continuous Upgradation
25)
Social Expectations
26)
Taxing
27)
High Exposure
28)
Corporatization Of Healthcare
A Day Of:
29)
Satisfaction