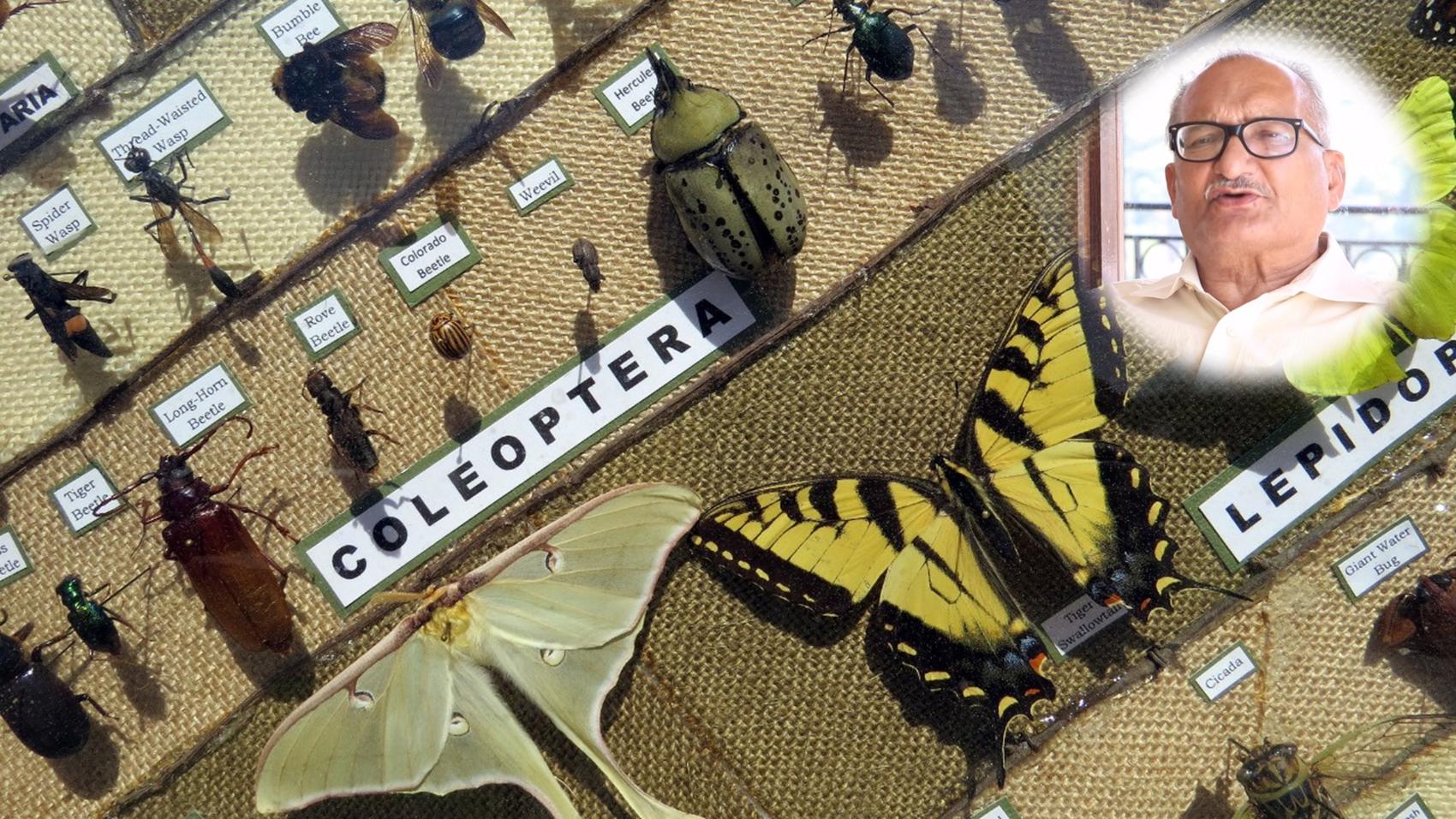 Forest Entomology
  Notably:
Scientist (F)
  In:
Forest Research Institute
39 years
[Oct 1970 - Oct 2009]
LifePage Career Talk on Forest Entomology
http://www.lifepage.in/Career.php?id=20171010-0002&in=Career-in-Forest-Entomology
Full Talk:
https://lifepage.app.link/20171010-0002
Trailer:
https://www.youtube.com/watch?v=iAu4JkgGdfs
By R S Bhandari
[Scientist (F) in Forest Research Institute]
What is Forest Entomology?
R S Bhandari: "Entomology is the scientific study of insects, a branch of zoology. Forest entomology also includes the management of insect pests that cause the degrading, defoliation, crown die-back or death of trees."
How I got into Forest Entomology?
R S Bhandari: "After doing my B Sc and M Sc from DAV College, I did Diploma in Forestry from IGNFA, Dehradun and then another Diploma in Insect Ecology from SLU, Sweden. I worked as a Scientist (F), Head of Entomology in Forest Research Institute for 39 years."
(Forest Entomology, R S Bhandari, Forest Research Institute, Insects, Pests, Ecology, Ecosystem, Entomology, Forestry, Entomology Research)
[This Career Talk covers]
What Is:
1)
Forest Entomology
Education:
2)
Branches of Entomology
3)
Disciplines of Entomology
4)
Insect Ecology
5)
Botany
6)
Forestry
7)
Insect Management
Skills:
8)
Keen Interest
9)
Technically Sound
10)
Regular Learning
11)
Innovative
12)
Positive Attitude
Positives:
13)
Importance of Forest and Forest Entomology
14)
Protecting Forest from Damage
15)
Job Security
16)
Educating Youth
17)
Job Opportunities
Challenges:
18)
Lack of Infrastructure
19)
Inaccessibility of Journals
20)
Away from Family
21)
Tough Working Conditions
A Day Of:
22)
Forest Entomology