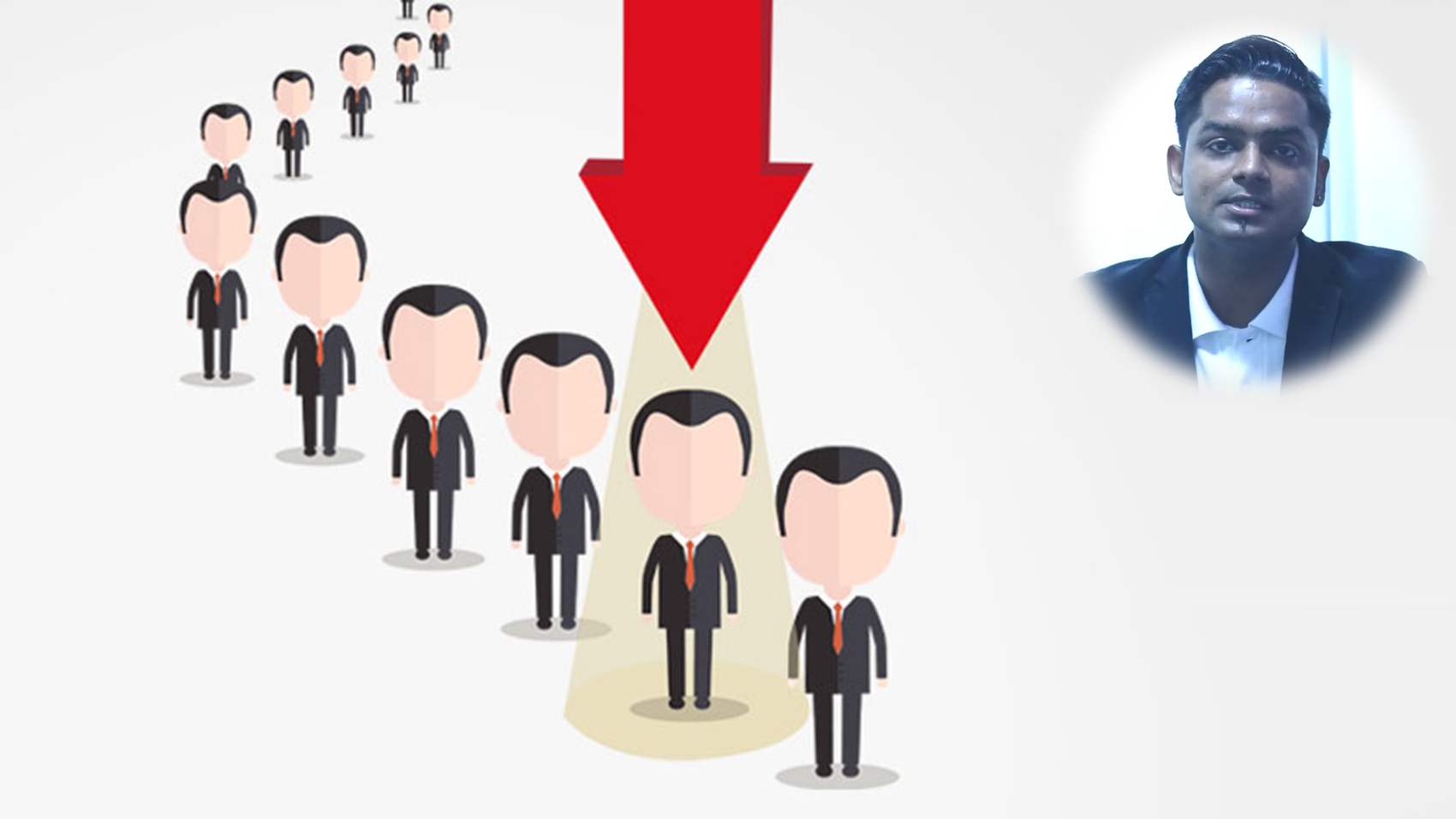 List of 1,018 Career Talks
---
Similar Talks
---

Commerce > Human Resources > Career in H R Recruitment

HR Recruitment refers to the overall process of attracting, shortlisting, selecting and appointing suitable candidates for jobs within an organization.



This Talk covers:
What Is:
HR Recruitment
Education:
Industry Relations
Computer Knowledge
Data Management
Skills:
Analysing Job Description
PR Skills
Sales Strategy
Communication
Sourcing
Decision Making
Team Management
Interviewing Skills
Mind Reading
Positives:
Respected Profession
Network Building
Industry Knowledge
Monetary Potential
Challenges:
Lack of Talent
Meeting High Targets
Long Working Hours
Turn-up Ratio
A Day Of:
HR Recruitment


Krishna as HR Recruiter
in Fly Square Solutions



---


B Com - MGKVP, Varanasi
PGDM - Doon Business School, Dehradun
Diploma (Microfinance) - BHU, Varanasi
Strategy Management - Airllangla University, Indonesia
Taekwondo (2nd Athletes & Instructor Course) - World Taekwondo

Krishna Jaiswal did B Com from MGKVP, Varanasi and Diploma in Micro Finance from BHU, Varanasi. After this he came to Dehradun and did Post Graduation Diploma in Management from Doon Business School. After that, he did Strategy Management from Airllanga University, Indonesia and worked at Flickstree as an Intern. In 2016, he joined Jaro Education as a Business Executive. In 2018, he joined Fly Square Solutions and since then he is working as a HR Recruiter. He is the founder and president of humanity trust which is a Varanasi based non-governmental organization. Humanity Trust believes that education is both the means as well as the end to a better life. In 2017, he has also participated Taekwondo Partnership Program and in Shiksha Campus Connect Program as Campus Ambassador for his esteemed college Doon Business School, Dehradun for the period of December 2015 to September 2016. He was the president of Leo club Varanasi "Tulsi" which is basically a social service club working under lions club international.