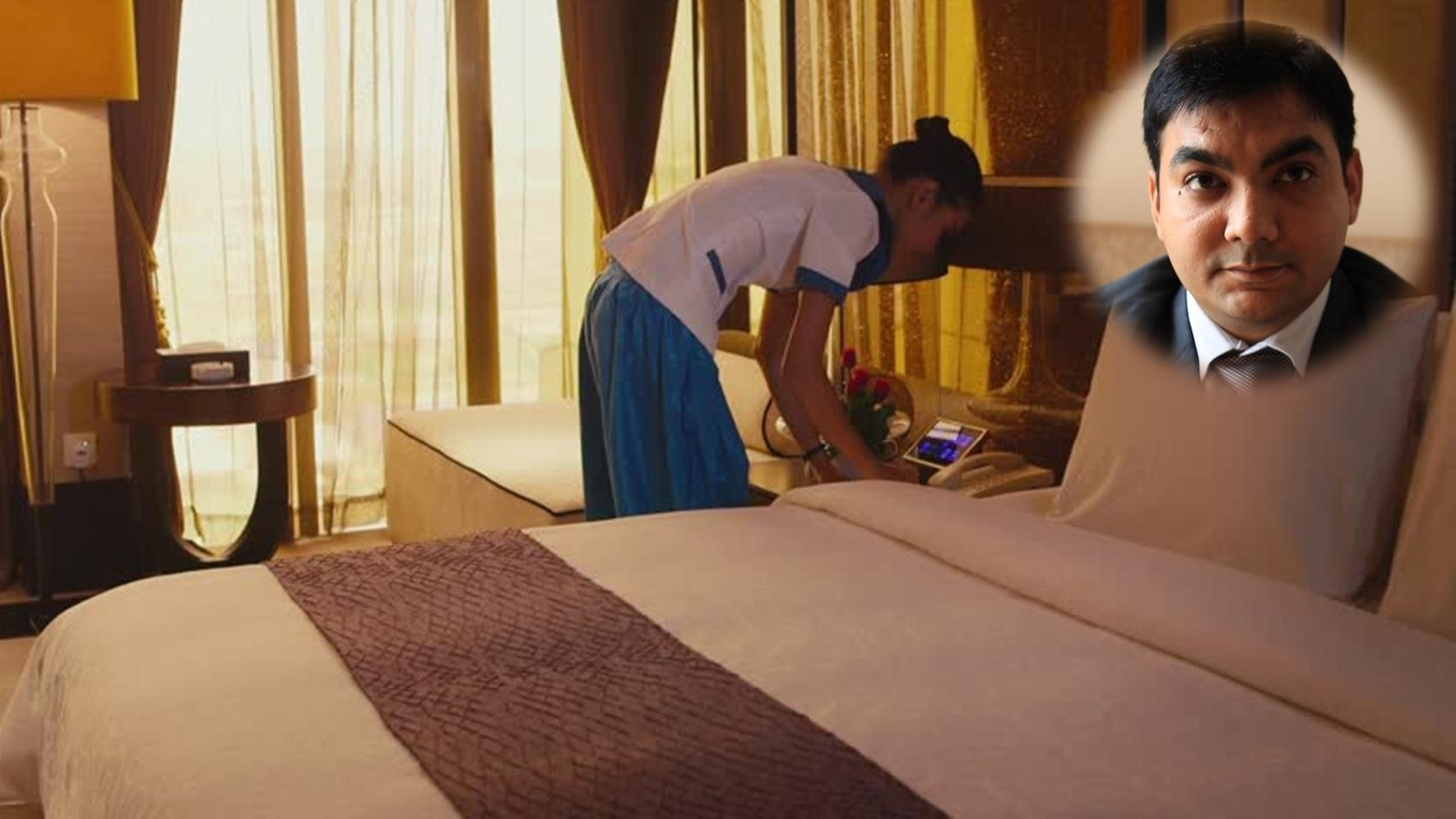 Housekeeping Operations
  Notably:
Executive Housekeeper
  In:
Ramada, Dehradun
9 years
[Aug 2008 - Aug 2017]
LifePage Career Talk on Housekeeping Operations
http://www.lifepage.in/Career.php?id=20170817-0002&in=Career-in-Housekeeping-Operations
Full Talk:
https://lifepage.app.link/20170817-0002
Trailer:
https://www.youtube.com/watch?v=yAeRm9X6aac
By Saurabh Sharma
[Executive Housekeeper in Ramada, Dehradun]
What is Housekeeping Operations?
Saurabh Sharma: "Housekeeping refers to the management of duties and chores involved in the running of a household, such as cleaning, cooking, home maintenance, shopping, laundry and bill pay. These tasks may be performed by any of the household members, or by other persons hired to perform these tasks."
How I got into Housekeeping Operations?
Saurabh Sharma: "I did my primary education from Agra, and then went on to do a course in Hotel Management from Ram Institute of Hotel Management. I have been working with Ramada as an Executive Housekeeper."
(Housekeeping Operations, Saurabh Sharma, Ramada, Dehradun, Room Attendant, Cleanliness, Hotel, Service, Hospitality Management)
[This Career Talk covers]
What Is:
1)
Housekeeping Operations
Education:
2)
Cleaning Chemicals
3)
Laundry Operations
4)
Lost & Found Handling
5)
Time & Motion Study
6)
Work Allocation
Skills:
7)
Eye for Detail
8)
Physical Fitness
9)
Positive Attitude
10)
Good Money
11)
Anticipate The Guests Requirements
Positives:
12)
High Opportunities
13)
Meeting New People
14)
Continuous Learning
Challenges:
15)
High Guest Expectation
16)
Continuous Requirement for Cleanliness
17)
Planning According to Guests Needs
A Day Of:
18)
Housekeeping Operations