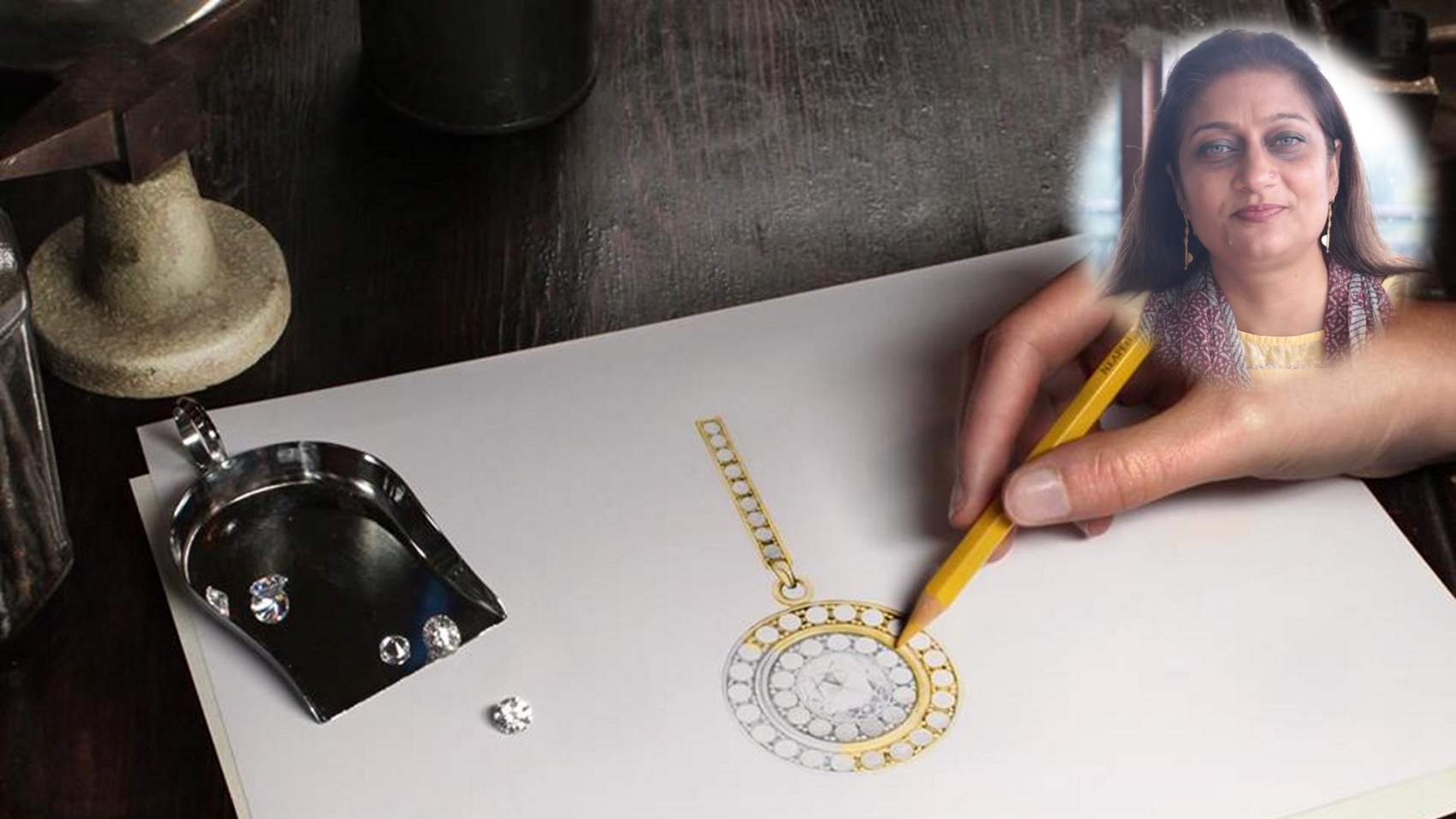 List of 1,016 Career Talks
---
Similar Talks
---

Arts > Product Designing > Career in Jewellery Designing

Jewellery design is the art or profession of designing and making jewellery.



This Talk covers:
What Is:
Jewellery Designing
Education:
Metals
Measurements
Multi-dimensional Understanding
Effect of Light
Gemology
Computer-Aided Designing
Latest Trends & Techniques
Skills:
Hands-on Experience
Sketching Skills
Creativity
Conceptualisation & Visualisation
Adding Value to Product
Eye for Aesthetics
Positives:
Creative Satisfaction
Flexible Working Hours
Monetary Potential
Entrepreneurial Opportunity
Glamour & Travelling
Challenges:
Constant Upgradation
Requirement for Constant Flow of Juices
High Competition
Plagiarism
No Credit for Work
A Day Of:
Jewellery Designing


Ruchi Sharma as Designer
in Ritamvara Jewels



---


Graduation - Kamala Nehru College, DU
Course (Basic Jewellery Design) - JPDC, Jaipur
Course (Advanced Jewellery Design) - JPDC, Jaipur
Course (Gemology)

Ruchi Sharma graduated from Kamala Nehru College, DU. She then decided to do a course in Jewellery Design from Jewellery Product Development Centre, Jaipur. She also did an advanced course in Jewellery Design and a course in Gemology. She worked at Dwarka Gems as a freelance designer for 3 years. She then started her own label by the name Ritamvara Jewels in 2005.