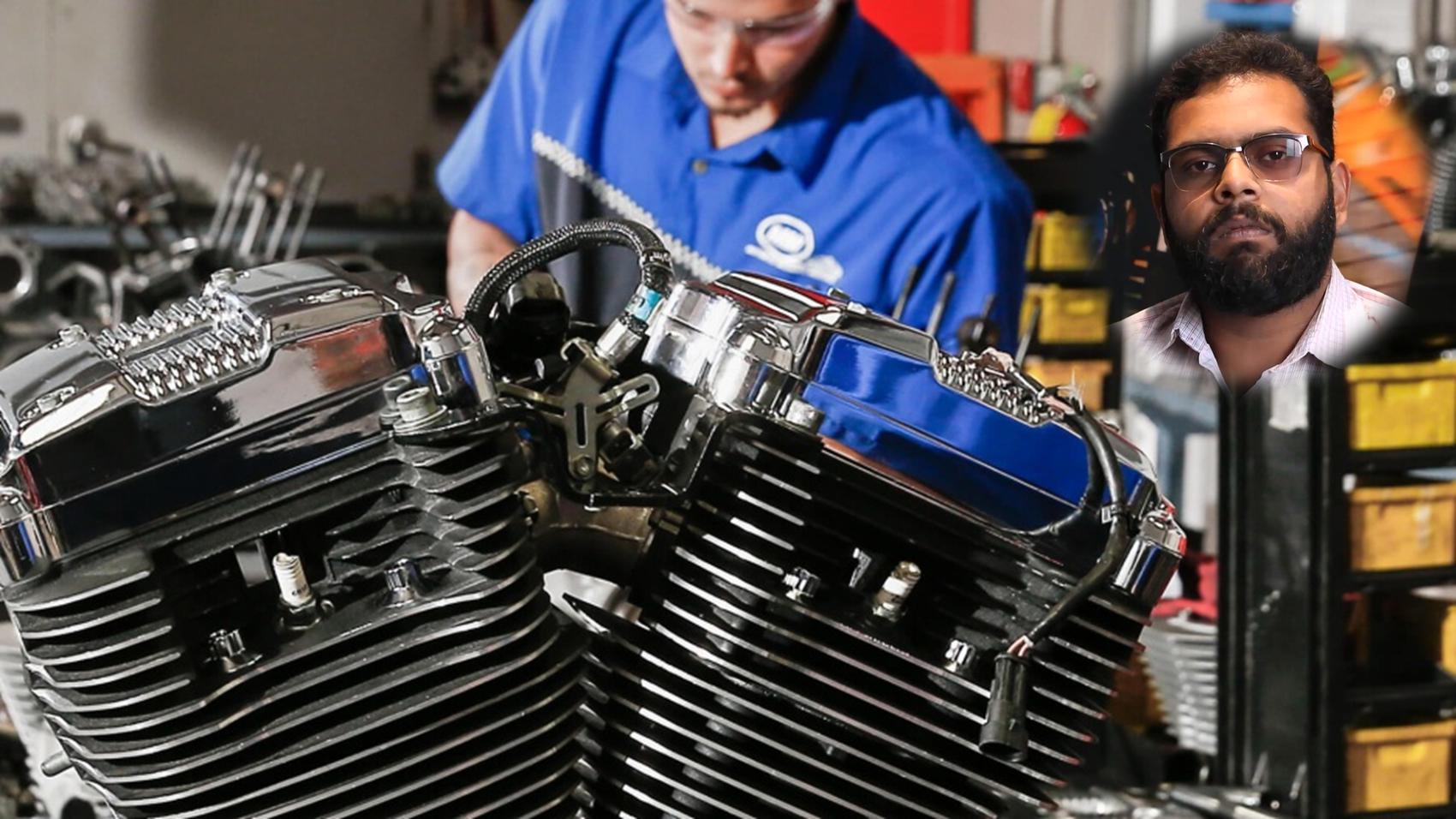 Maintenance Engineering
  Notably:
Service Consultant
  In:
Harley Davidson
1 year
& 5 months [Aug 2016 - Jan 2018]
| | |
| --- | --- |
| | |
LifePage Career Talk on Maintenance Engineering
http://www.lifepage.in/Career.php?id=20180112-0005&in=Career-in-Maintenance-Engineering
Full Talk:
https://lifepage.app.link/20180112-0005
Trailer:
By Kunal Ravindran
[Service Consultant in Harley Davidson]
What is Maintenance Engineering?
Kunal Ravindran: "Maintenance Engineering is the discipline and profession of applying engineering concepts for the optimization of equipment, procedures, and departmental budgets to achieve better maintainability, reliability, and availability of equipment."
How I got into Maintenance Engineering?
Kunal Ravindran: "I did an Internship at Harley Davidson while doing B Tech in Mechanical Engineering. And after completing B Tech, I started working at Harley Davidson as Service Consultant."
(Maintenance Engineering, Kunal Ravindran, Harley Davidson, Maintenance, Troubleshooting, Bike Maintenance, Mechanical Engineering)
[This Career Talk covers]
What Is:
1)
Maintenance Engineering
Education:
2)
Types of Engine
3)
Fuel Injection
4)
Types of Bikes
Skills:
5)
Hands on Work
6)
Patience
7)
Troubleshooting
8)
Leadership
9)
Time Management
10)
Documentation
Positives:
11)
Networking
12)
Self Satisfaction
13)
Continuous Learning
14)
Travelling
15)
More to the Skills
Challenges:
16)
Old Syllabus
17)
Initial Struggle
18)
Government Limitations
19)
People Handling
A Day Of:
20)
Maintenance Engineering