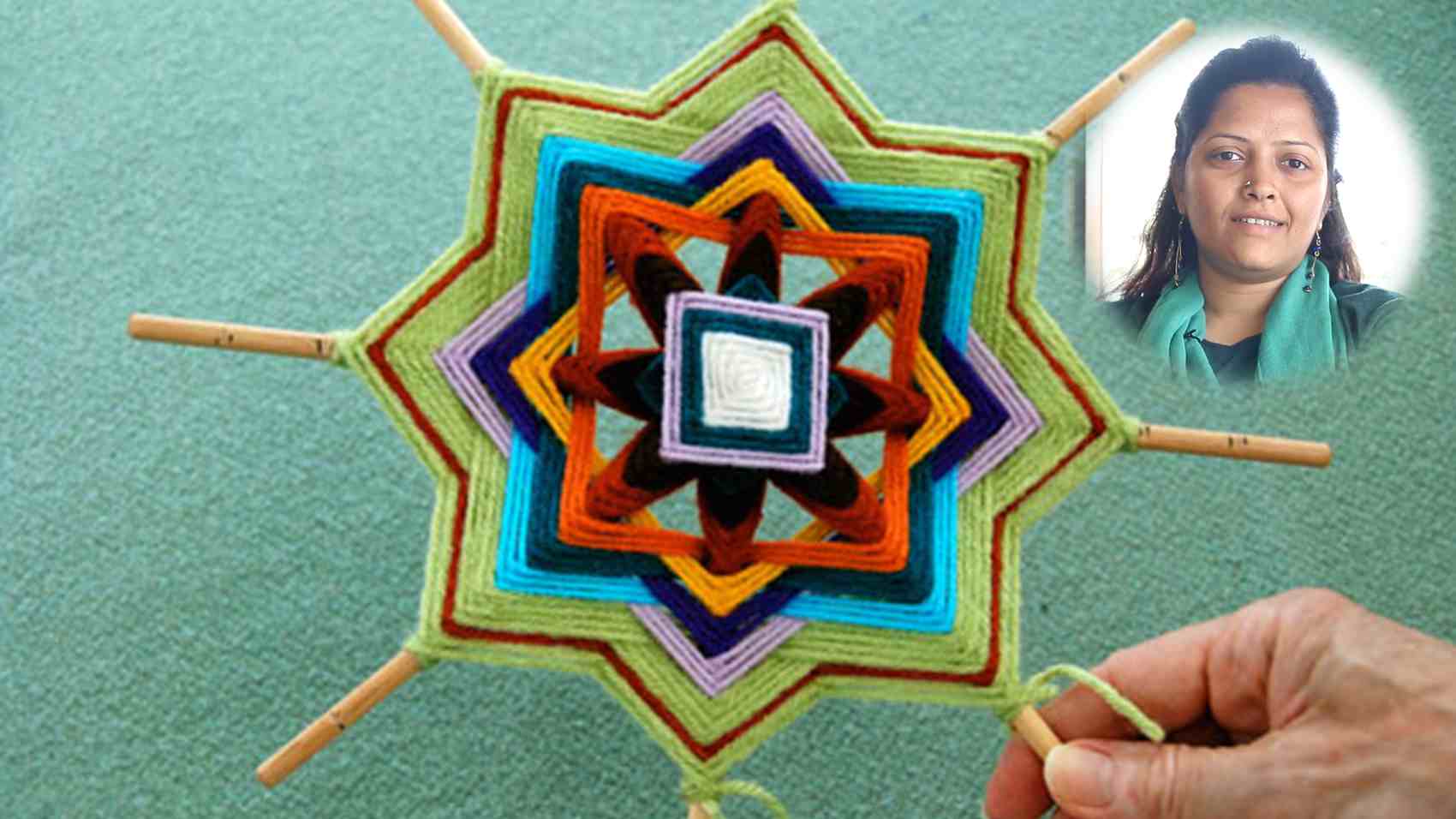 List of 1,017 Career Talks
---
Similar Talks
---

Others > Skill Based > Career in Mandala Weaving

Mandala weaving is an ancient folk art practised by the Mexicans and Native Americans. Across cultures in the world, Mandalas have always been a sacred tool of Divination. The art of Mandalas were also practised in Hinduism and Buddhism. In simple terms, Mandala means a Circle. It represents the universe the life cycles and emits a certain vibration as per its pattern. It consists of geometric patterns and forms found in Nature that carry a certain vibration. Some cultures use mandalas as sacred patterns in their embroidery, murals, paintings, temple or monastery structures, architecture, ritualistic grids, Yantras or day to day motifs. Weaving yarn mandalas is as creative and therapeutic as any other sacred form of art. The mandala represents the state of the weavers universe; also healing, unblocking, energizing and transforming unhealed aspects of the self.



This Talk covers:
What Is:
Mandala Weaving
Education:
Geometry
Art & Craft
Culture, Tribes and Folk
Skills:
Creativity
Practice
Healing
Hand Work
Positives:
Art Therapy, Meditation & Healing
Self-Exploration
Challenges:
Patience
Lack of Awareness
A Day Of:
Mandala Weaving


Divya Prasad as Sacred Geometric Artist
in Iktomi



---


Bachelors of Mass Media (Advertising) SIES College, Mumbai University

Divya Prasad is a writer, travel writer, sacred geometric artist and energy healer from Bombay, living her little dream in the Himalayas. As a mass media student, she has worked as a creative writer and copywriter with renowned advertising and digital agencies for about nine years. She pursued travel writing as a passion through her blog obsessivecompulsivetraveller.com. Over years, she was inclined to energy healing, which opened many new doors for her. Along with her travel writing, she trained in alternative energy healing and learnt the art of weaving mandalas from a guru. She further began her own sacred geometric healing arts venture by the name Iktomi, wherein one can find energized crystal dream catchers, mandalas, energy paintings and mandala jewellery.