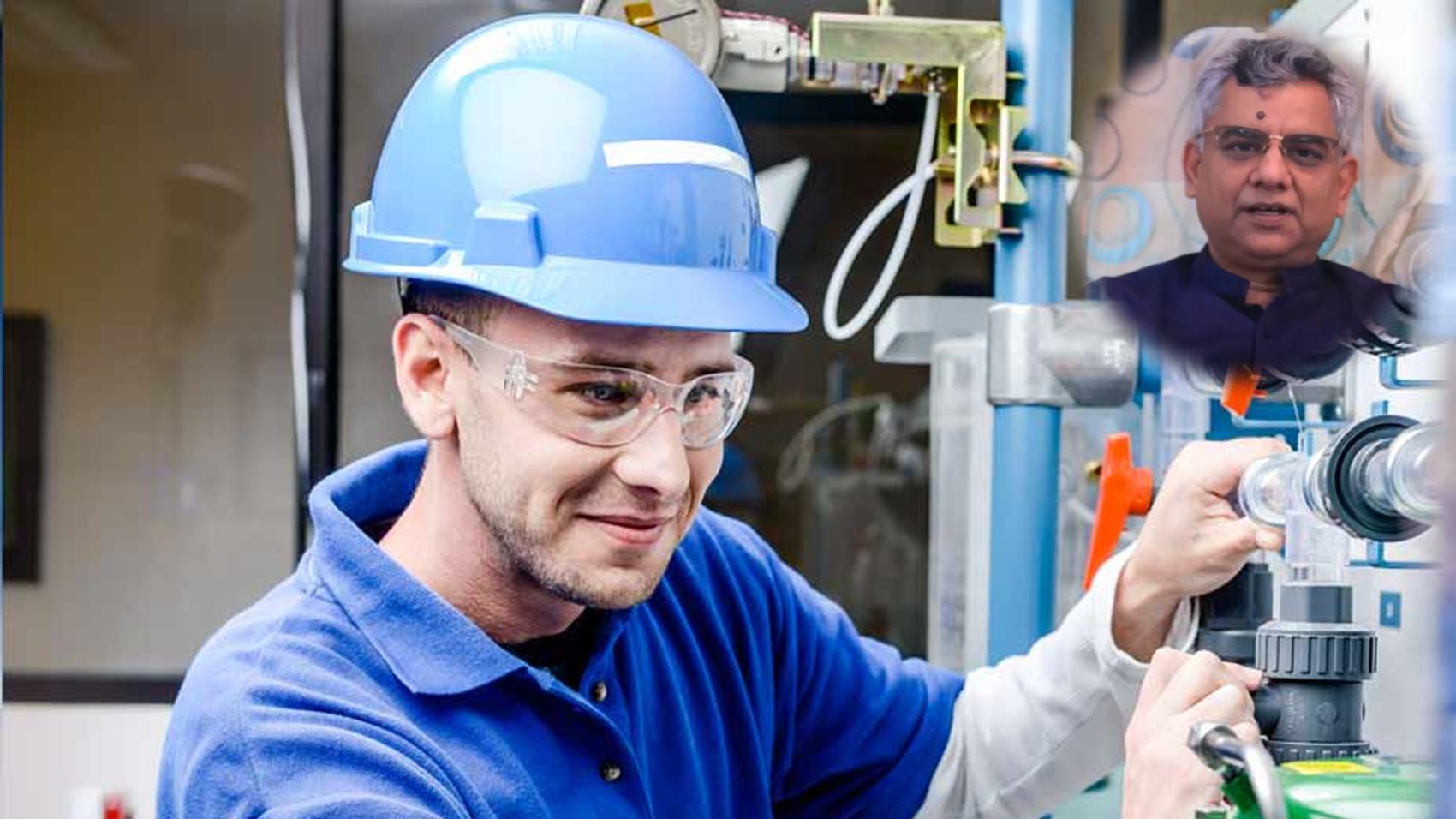 Marine Engineering
  Notably:
Chief Engineer
  In:
Maersk Tankers
28 years
& 4 months [Oct 1986 - Oct 2014]
LifePage Career Talk on Marine Engineering covers: What is a Career in Marine Engineering? and Why choose a Career in Marine Engineering?
Marine engineering includes the engineering of boats, ships, and oil rigs and any other marine vessel or structure, as well as oceanographic engineering. Specifically, marine engineering is the discipline of applying engineering sciences, including mechanical engineering, electrical engineering, electronic engineering, and computer science, to the development, design, operation and maintenance of watercraft propulsion and on-board systems and oceanographic technology.
(Marine Engineering, Rajeeve Kaushik, Maersk Tankers, Marine Engineer, Ships, Oceanographic Technology)
Full Career Talk on:
https://lifepage.app.link/20171010-0001
[This Career Talk covers]
What Is:
1)
Marine Engineering
Education:
2)
Electronics & Electrical
3)
Mechanicals
4)
Engineering Graphics
5)
Materials
6)
Engines
Skills:
7)
Good Imaginations
8)
Persistence and Patience
9)
Hands on Approach
10)
Team Work
11)
Discipline
12)
Time Management
Positives:
13)
Versatility
14)
Build Self Confidence
15)
Financial Independence
16)
Travelling
Challenges:
17)
Physical Strength
18)
Mental Stability
19)
Work Life Balance
20)
Weather Conditions
A Day Of:
21)
Marine Engineering