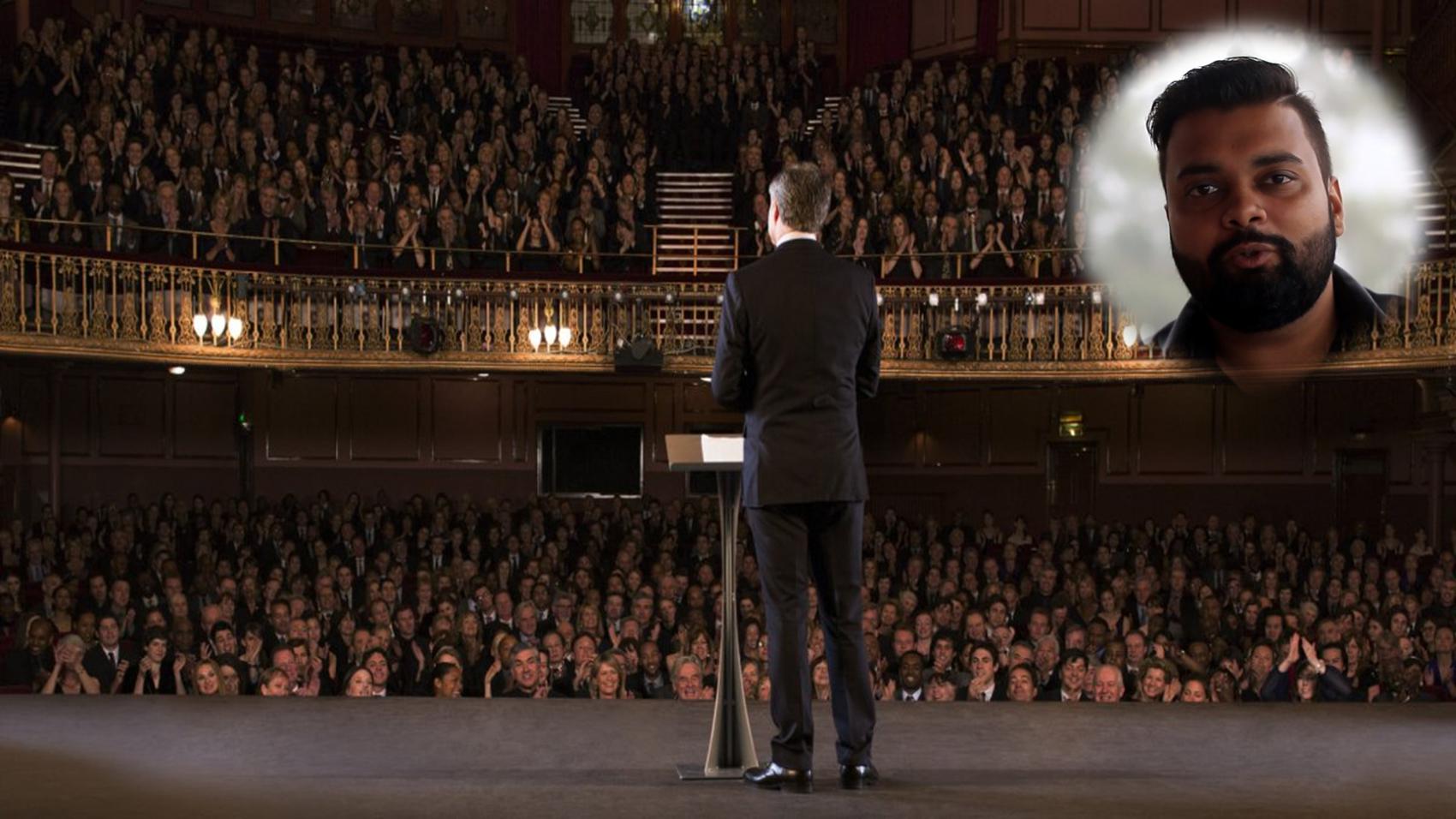 Motivational Speaking
  Notably:
Motivational Speaker
  In:
N B A, Dehradun
0 years
& 5 months [Feb 2016 - Jul 2016]
LifePage Career Talk on Motivational Speaking
http://www.lifepage.in/Career.php?id=20160702-0001&in=Career-in-Motivational-Speaking
Full Talk:
https://lifepage.app.link/20160702-0001
Trailer:
https://www.youtube.com/watch?v=rhB4HOICy_Q
By Shubham Shankdhar
[Motivational Speaker in N B A, Dehradun]
What is Motivational Speaking?
Shubham Shankdhar: "Motivation is needed for everything in life, be it a simple errand or the goal of one's life. A motivational speaker can instil motivation in his or her audience. This video talks about how to be a motivational speaker."
How I got into Motivational Speaking?
Shubham Shankdhar: "After graduation from T.M.U. In BBA (Marketing major) I started my career as a Motivational Speaker at National Banking Academy, Dehradun. Here I am responsible for delivering motivational speeches to school and college students."
(Motivational Speaking, Shubham Shankdhar, N B A, Dehradun, Motivation, Public Speaking, Communication, Public Interaction, Inspiration)
[This Career Talk covers]
What Is:
1)
Motivational Speaking
Education:
2)
Contextual Knowledge
Skills:
3)
Public Speaking
4)
Communication Ability
5)
Pool of Relatable Examples
Positives:
6)
Travelling
7)
Meeting New People
8)
Continuous Learning process
Challenges:
9)
Hectic
10)
Heavy Content Building
A Day Of:
11)
Motivational Speaking