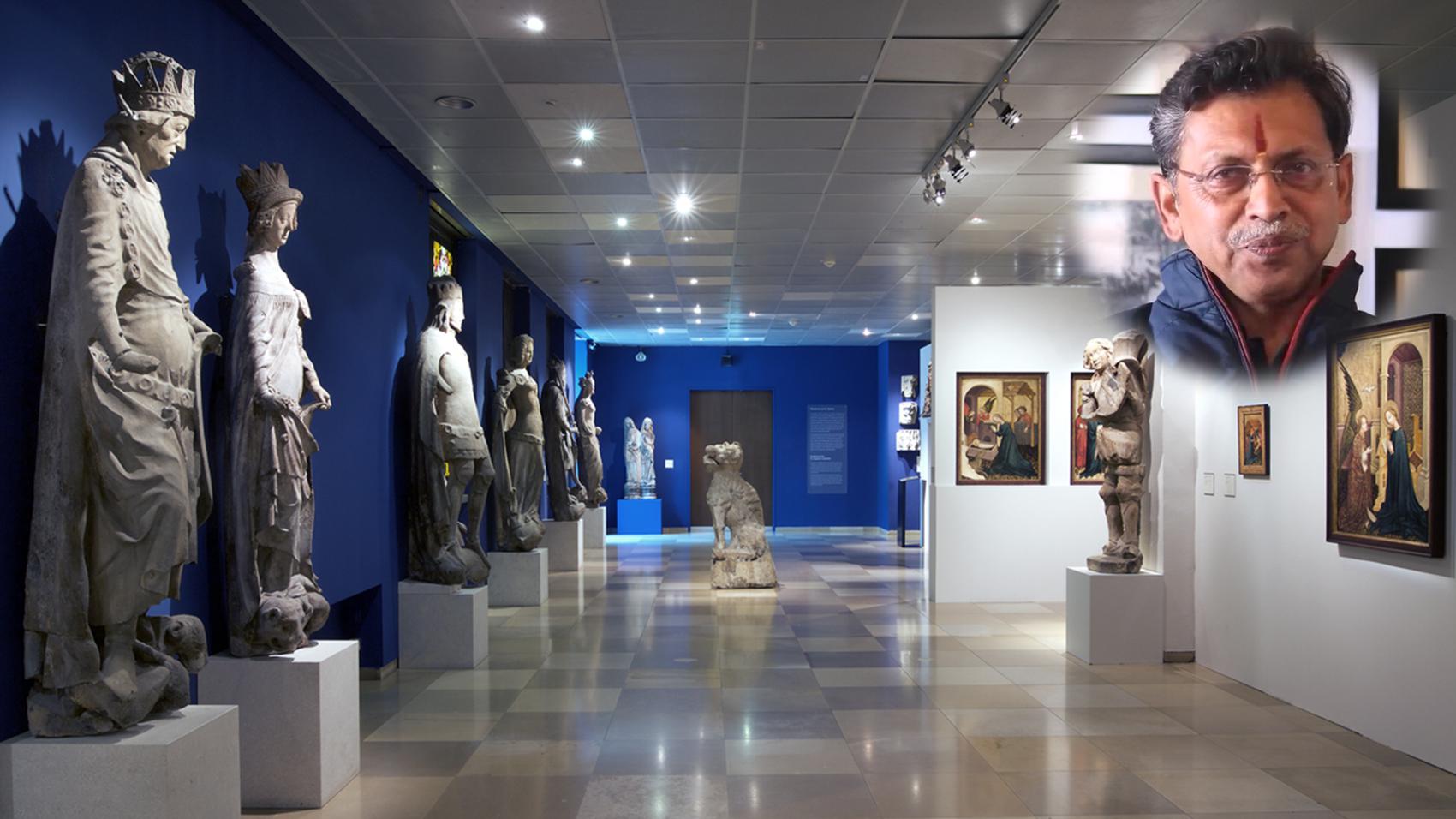 Museum Creation
  Notably:
Museum Curator
  In:
Soham Art Centre, Mussoorie
32 years
& 6 months [Oct 1985 - Oct 2017]
LifePage Career Talk on Museum Creation covers: What is a Career in Museum Creation? and Why choose a Career in Museum Creation?
A curator (from Latin: curare, meaning "to take care") is a manager or overseer. Traditionally, a curator or keeper of a cultural heritage institution (e g, gallery, museum, library, or archive) is a content specialist charged with an institution's collections and involved with the interpretation of heritage material.
(Museum Creation, Sameer Shukla, Soham Arts Centre, Conservation, Restoration, Museum)
Full Career Talk on:
https://lifepage.app.link/20171009-0009
[This Career Talk covers]
What Is:
1)
Museum Creation
Education:
2)
Museology
3)
Subject Knowledge
4)
Reading Books
5)
Human Psychology
6)
Designing
Skills:
7)
Passion and Dedication
8)
Artistic Temperament
9)
Research Skills
10)
Open Minded
11)
Travelling
Positives:
12)
Noble Profession
13)
Creating Bedrock for Education
14)
Respect and Recognition
15)
Tourism Promotion
16)
Building Relationships
Challenges:
17)
Initial Struggle
18)
Lack of Cooperation from Govt Bodies
19)
Infrastructural Investment
A Day Of:
20)
Museum Creation