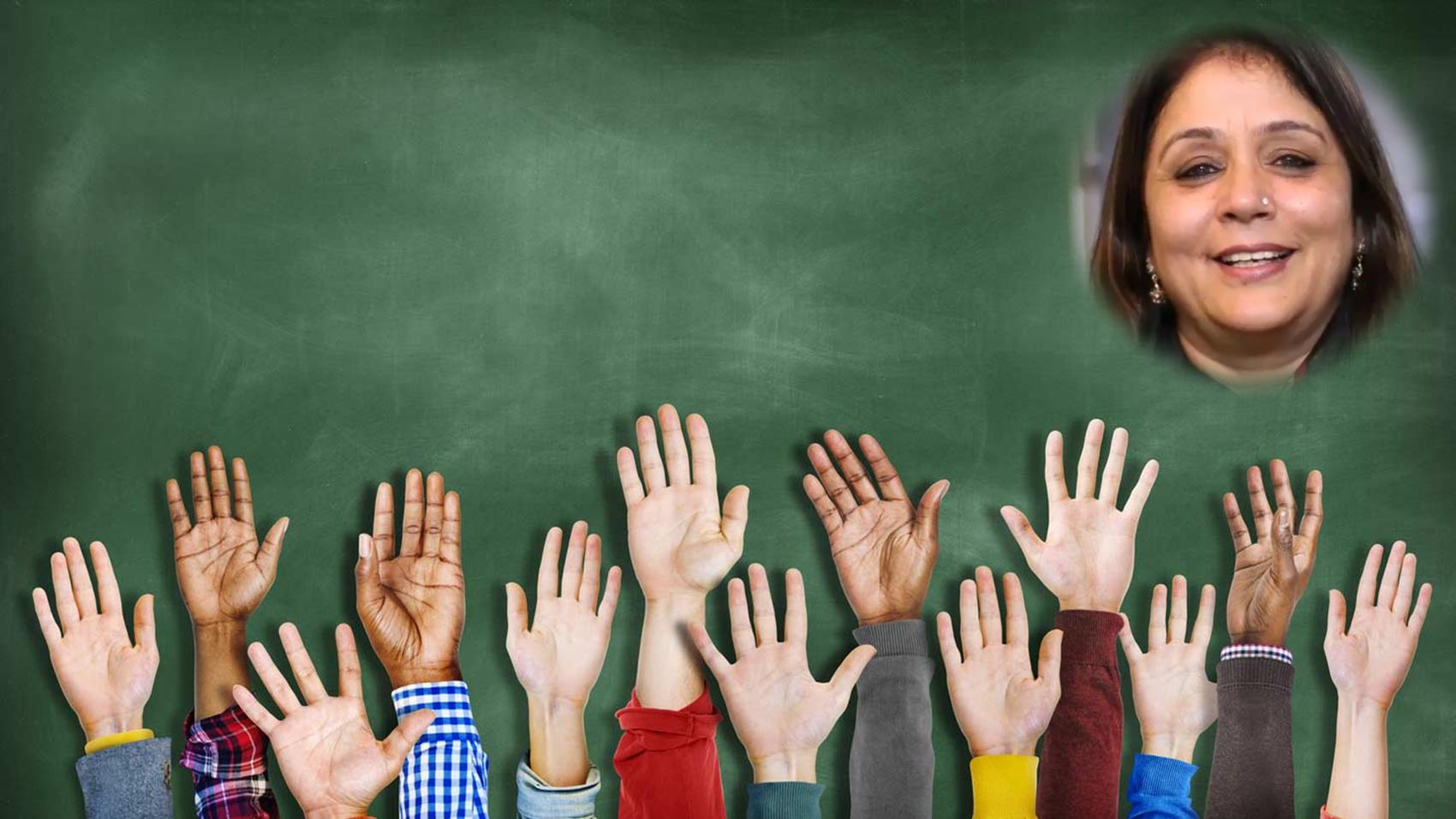 Teaching Differently
  Notably:
Special Educator
  In:
Welham Boys School, Dehrdaun
8 years
[Dec 2007 - Dec 2015]
LifePage Career Talk on Teaching Differently
http://www.lifepage.in/Career.php?id=20161211-0002&in=Career-in-Teaching-Differently
Full Talk:
https://lifepage.app.link/20161211-0002
Trailer:
https://www.youtube.com/watch?v=57iLqS-D47I
By Nonie Bagga
[Special Educator in Welham Boys School, Dehrdaun]
What is Teaching Differently?
Nonie Bagga: "Teaching differently is the way of teaching children the way they understand and not the way we have been taught. We have to go down to their level to make learning easier, simpler and friendly for them."
How I got into Teaching Differently?
Nonie Bagga: "I started teaching in Welham Boys School in 1994 and that was a turning point in my life because first time I realized that I could really connect well with children and could identify their problems. After that I got an opportunity from Welham Boys School to have my own learning differently centre there."
(Teaching Differently, Nonie Bagga, Welham Boys School, Dehradun, Teacher, Educationist, Education, Innovative Education, Teaching, Special Education)
[This Career Talk covers]
What Is:
1)
Teaching Differently
Education:
2)
Specialized Techniques
3)
Psychology
4)
Contemporary Research
Skills:
5)
Attitude
6)
Trust Building
7)
Innovation
8)
Persistence
9)
Patience
Positives:
10)
Immense Satisfaction
11)
Respect
12)
Increased self esteem of kids
Challenges:
13)
Perception
14)
Taxing
15)
Parental Pressure
16)
Standardized Evaluation
A Day Of:
17)
Teaching Differently