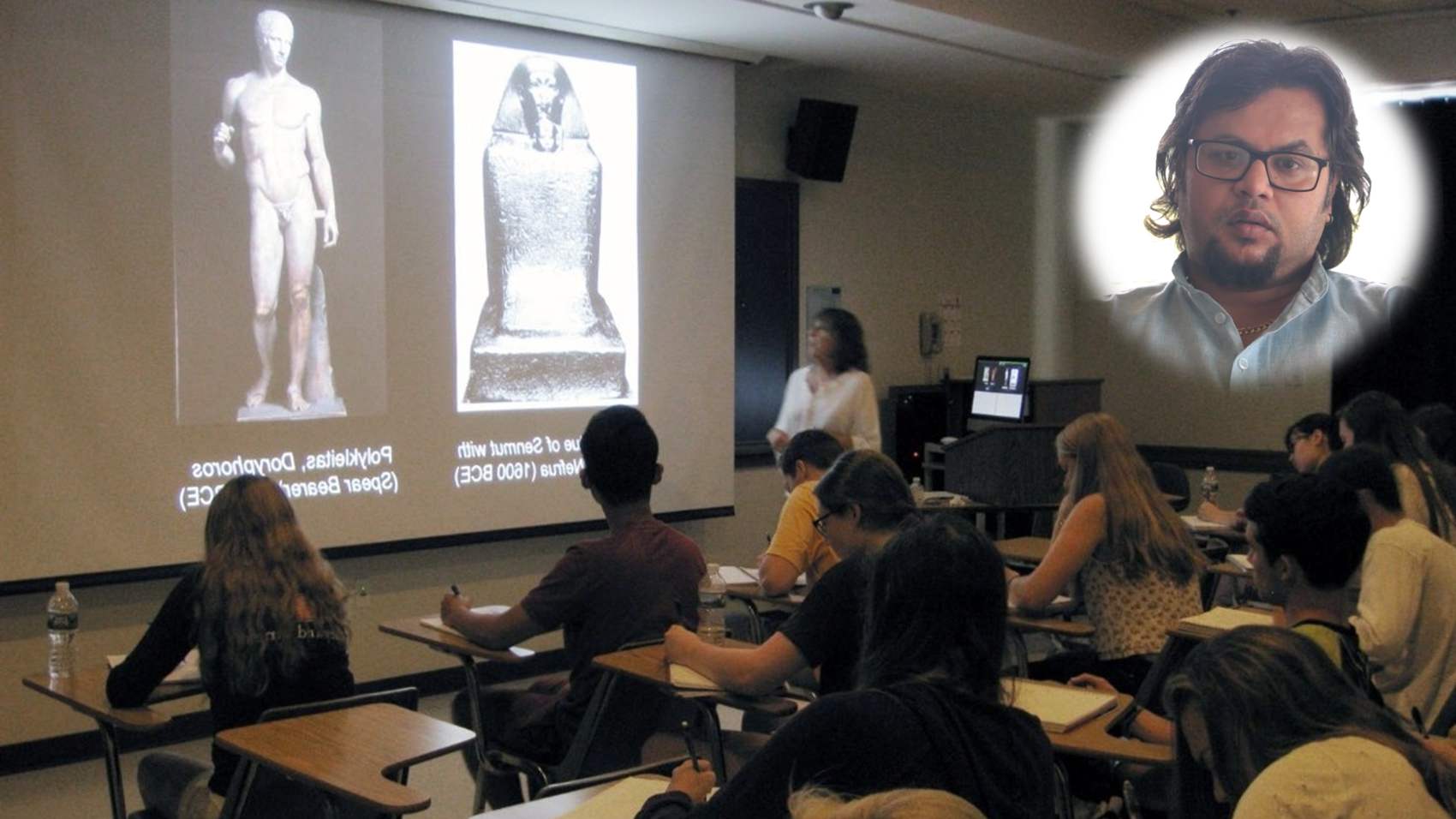 List of 1,016 Career Talks
---
Similar Talks
---

Arts > Teaching > Career in Teaching History

History is the study of the past as it is described in written documents. History can also refer to the academic discipline which uses a narrative to examine and analyse a sequence of past events, and objectively determine the patterns of cause and effect that determine them.



This Talk covers:
What Is:
Teaching History
Education:
Ancient, Medieval & Modern History
Specialisation
World History
Fundamentals of History
Research
Skills:
Reading Skills
Oratory Skills
Linguistic Skills
Explanation Skills
Interaction with Students
Class Management
Positives:
Contribution to Society
Self-development
Helping Students Achieve Goals
Noble Profession
Challenges:
Feedback of Students
Dealing with Authorities
Tough Competition
A Day Of:
Teaching History


Nilaya Mishra as Assistant Professor
in UPES



---


B Com - DAV PG College
MA (History) - Dayanand Anglo Vedic College, Dehradun
MA (Economics) - Dayanand Anglo Vedic College, Dehradun
Ph D (History of Arts) - University of Allahabad

Nilaya Mishra did B Com from DAV PG College, and MA in History & MA in Economics from Dayanand Anglo Vedic College Dehradun. He also holds a Ph D in History of Arts from University of Allahabad. He is experienced Visiting Professor with a demonstrated history of working in the education management industry and skilled in Photography, Printmaking, Art Education, Guitar Playing, and Lecturing. He is an Assistant Professor at UPES and he teaches Indian and World History to the students of Law and has also formed/created a Music Band called Malhaar in 1999 and he is a Lyricist, Composer, and Guitarist. The very first video of the song title PEERAH was broadcasted on Channel MTV Indies.