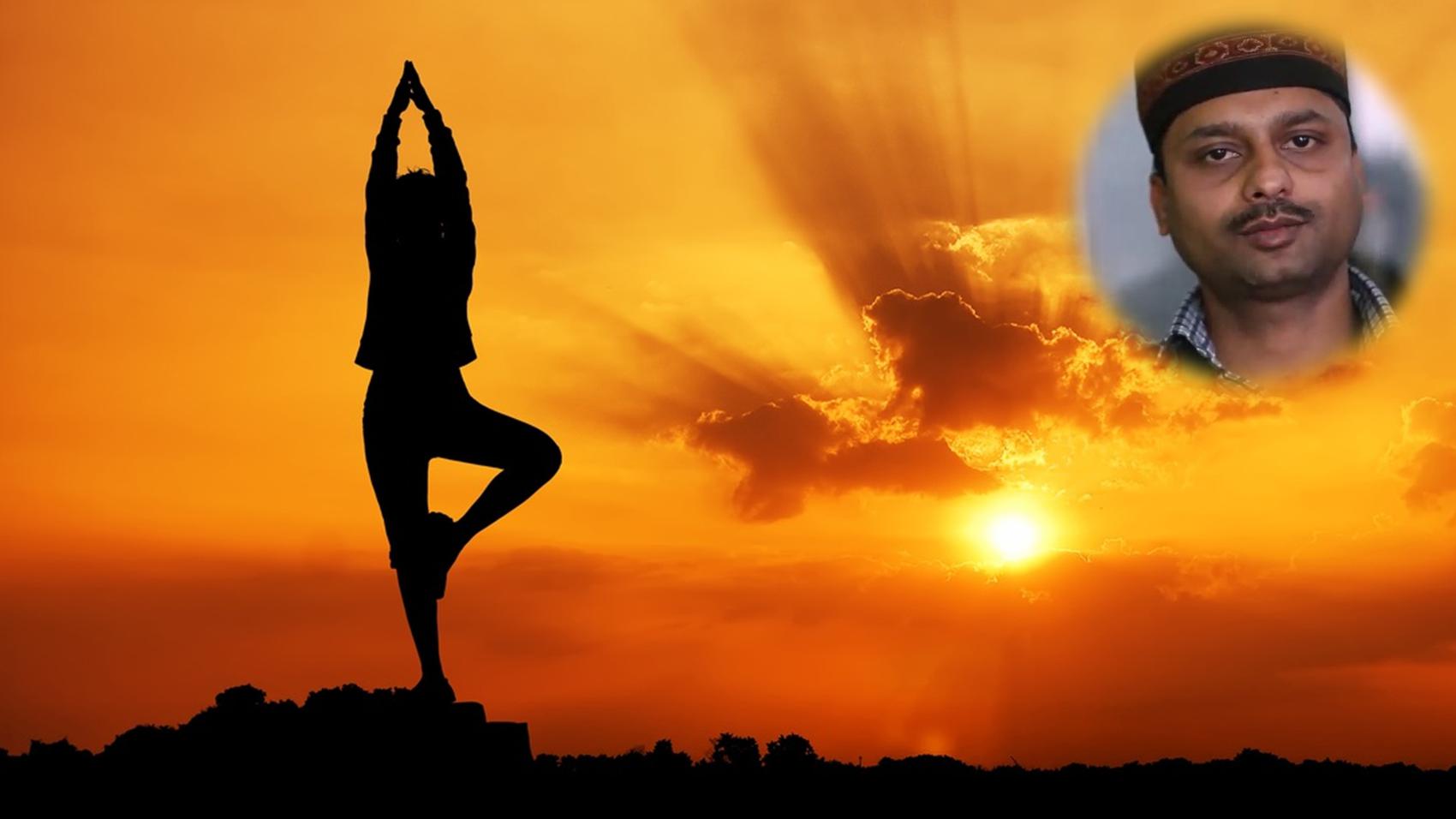 Teaching Yoga
  Notably:
H O D Yoga Dept.
  In:
Uttaranchal Ayurvedic Hospital
12 years
& 2 months [Dec 2005 - Dec 2017]
LifePage Career Talk on Teaching Yoga covers: What is a Career in Teaching Yoga? and Why choose a Career in Teaching Yoga?
A Hindu spiritual and ascetic discipline, a part of which, including breath control, simple meditation, and the adoption of specific bodily postures, is widely practiced for health and relaxation.
(Teaching Yoga, Dr Akshay Gaur, Uttaranchal Ayurvedic Hospital, Yoga Guru, Teacher, Yoga Instructor, Yoga Educator, Guru, Yoga)
Full Career Talk on:
https://lifepage.app.link/20161229-0001
[This Career Talk covers]
What Is:
1)
Teaching Yoga
Education:
2)
Patanjal Yoga Sutra
3)
Hath Yoga
4)
Anatomy
5)
Shrimadbhagwad Gita
6)
Psychology
Skills:
7)
Self Discipline
8)
Lifestyle
9)
Communication
10)
Physical Fitness
Positives:
11)
Market Demand
12)
Self Development
13)
Self Satisfaction
14)
Respect & Recognition
Challenges:
15)
Struggle Period
16)
Vast Subject
17)
High Responsibility
18)
Fitness Requirement
A Day Of:
19)
Teaching Yoga