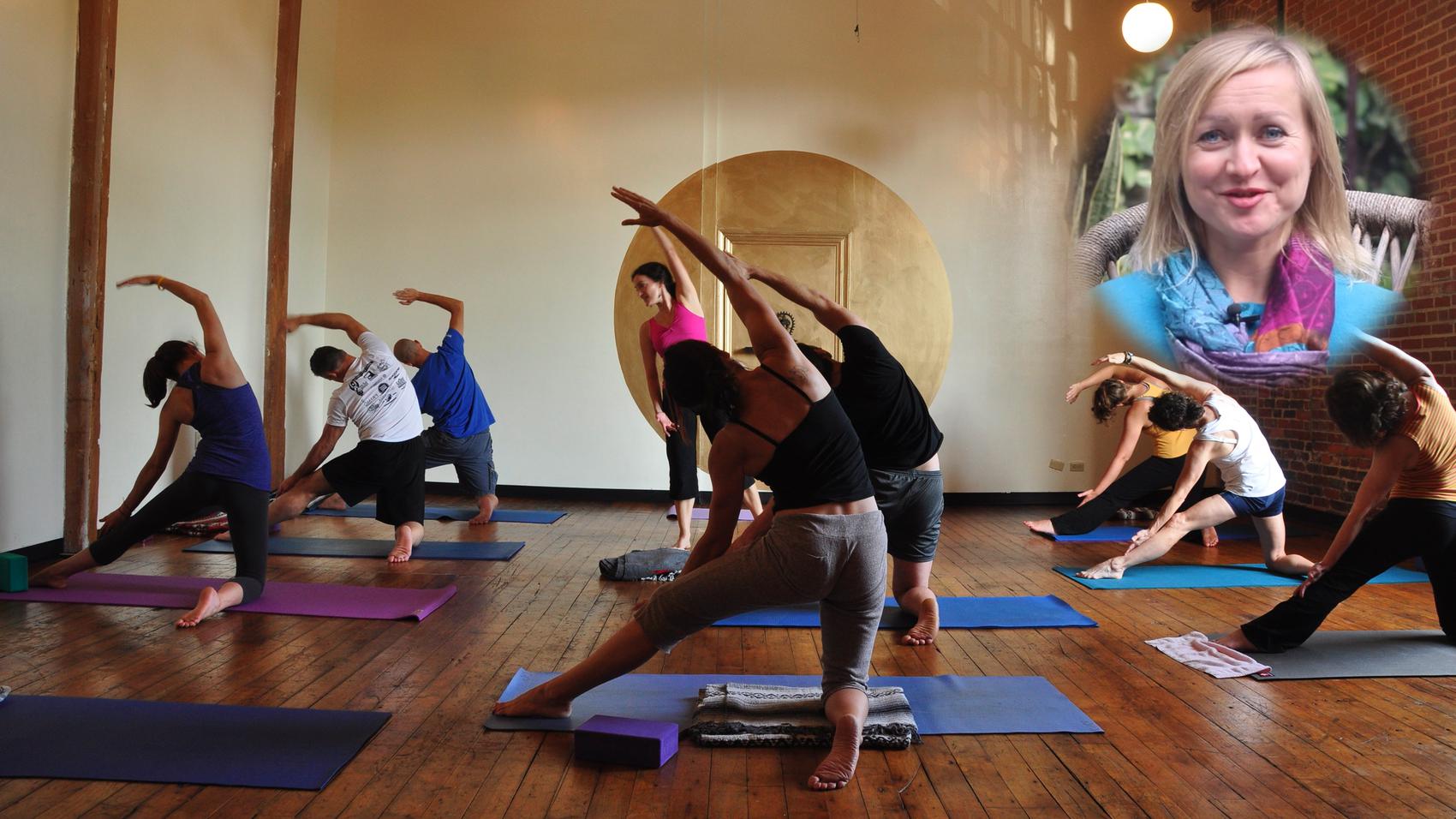 List of 1,018 Career Talks
---
Similar Talks
---

Others > Wellness > Career in Teaching Yoga

Yoga is a group of physical, mental, and spiritual practices or disciplines which originated in ancient India. There is a broad variety of yoga schools, practices, and goals in Hinduism, Buddhism, and Jainism.



This Talk covers:
What Is:
Teaching Yoga
Education:
Hatha Yoga Pradipika
Ashtanga Vinyasa- Krishnamacharya
Meditation, Bandhas & Pranayama
Anatomy
Philosophy
Psychology
Skills:
Physical & Emotional Preparation
Communication Skills
Multi-Lingual Skills
Teaching Skills
Patience
Positives:
Meeting People
Practising in Fresh Air
Combining Job with Health Care
Travelling & Study
No Limits
Flexible Body & Open Mind
Challenges:
Maintaining Good Health
Devoting Time to Education
Early Mornings
A Day Of:
Teaching Yoga


Anna Besonova as Yoga Teacher
in Clases de Yoga Anna



---


Civil Law - University of Russia
Teacher's' Training Course (Yoga)

Anna Bessonova has done Graduation in Civil Law from University of Russia. She worked as a lawyer for some time before realising her interest for yoga. She did a Teacher's' Training Course in Yoga. She has been teaching Yoga since 2014.