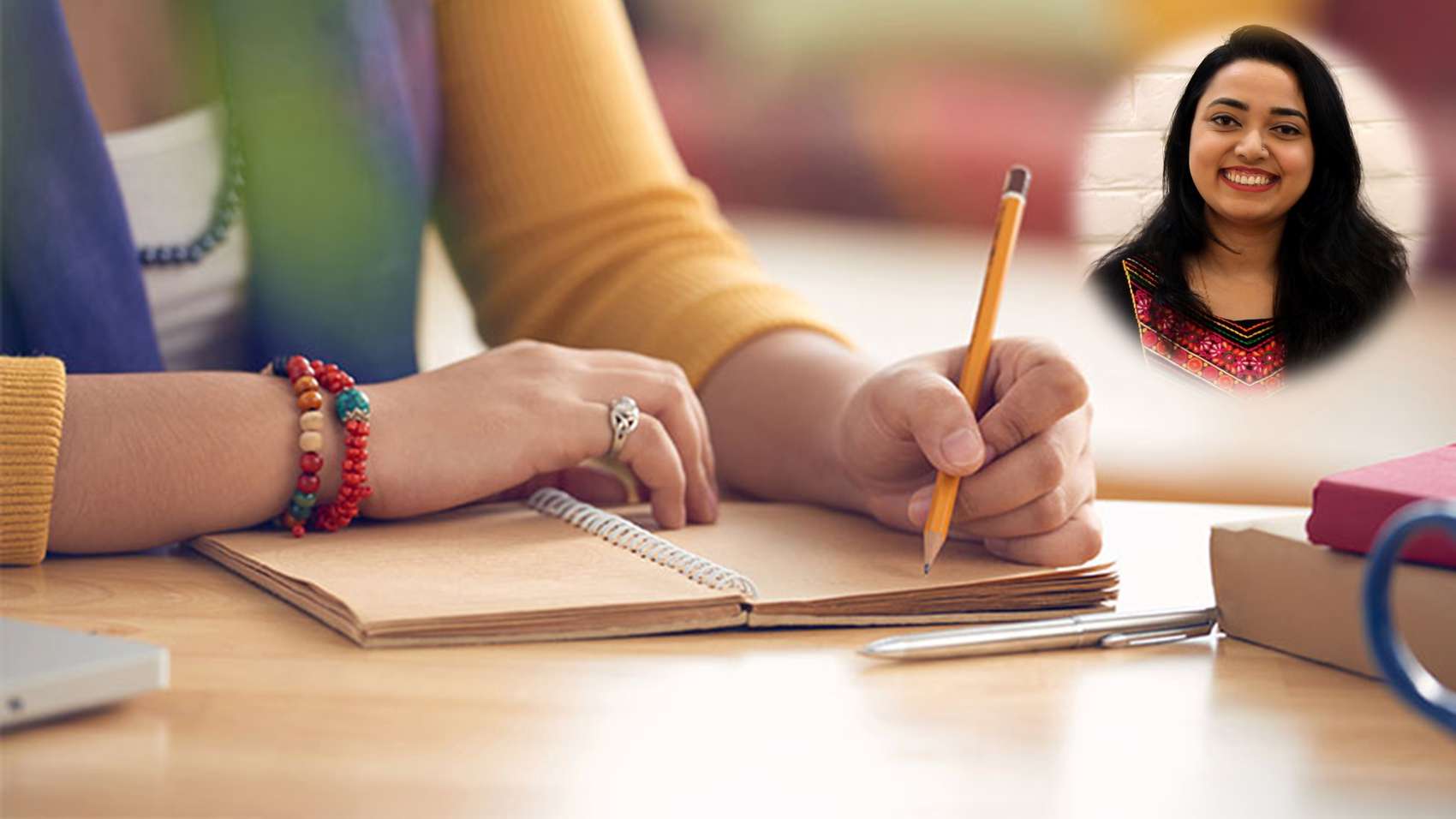 Creative Writing
Hanadi Falki
Editor & Content Developer | Dezign Desq
[ 3 years & 9 months Experience ]
| | |
| --- | --- |
| | |
LifePage Career Talk on Creative Writing
http://www.lifepage.in/Career.php?id=20181102-0001&in=Career-in-Creative-Writing
Full Talk:
https://lifepage.app.link/20181102-0001
Trailer:
By Hanadi Falki
[Editor & Content Developer in Dezign Desq]
What is Creative Writing?
Hanadi Falki: "Creative writing is any writing that expresses ideas, thoughts and emotions in an imaginative way. It is generally articulated in the most unique, inventive, and poetic way, instead of just presenting the facts. Creative writing displays imagination or invention, outside the bounds of normal professional, journalistic, academic, and technical forms of literature. The intent of creative writing is not to inform, but to elicit an emotional response from the readers using literary tropes, narrative craft and the various traditions of poetry and poetics."
How I got into Creative Writing?
Hanadi Falki: "I consider myself as a storyteller from around the world, having lived and observed life in various countries including Saudi Arabia, USA, New Zealand and India. Along with my career in the field of writing as an Editor, Digital Content Specialist and a Communications Director, I have worked with various organisations trying to combat extreme poverty and polio, raise awareness on various social issues and bridge the gap between people of different faiths and income groups. I share my experiences in my stories and hope to bring about a positive social change through creative writing."
(Creative Writing, Hanadi Falki, Various Assignments, Author, Book Writing, Literature, Storytelling, Book Writer, Writer, Record Keeping, Writing Systems)
[This Career Talk covers]
What Is:
1)
Creative Writing
Education:
2)
English Literature
3)
Creative Writing
4)
Linguistics
Skills:
5)
Observation Skills
6)
Reading & Writing Skills
7)
Communication
8)
Discipline & Patience
9)
Creative Writing
Positives:
10)
Social Impact
11)
Contentment
12)
Fame & Recognition
13)
Flexibility
Challenges:
14)
Time Consuming
15)
Less Money
16)
Criticism
A Day Of:
17)
Creative Writing