---
Food Processing
Bindu Naik | Assistant Professor | Uttaranchal University
What is Food Processing?
You may be curious about a Career in Food Processing. One should first understand What a Career in Food Processing entails before investing time and effort to figure out How to start a Career in Food Processing. The internet is a great source of information on Food Processing, but it is second best to learning about the same from a real professional.
With 7 years & 1 month of professional experience, Assistant Professor Bindu Naik understands Food Processing. Assistant Professor Bindu Naik defines Food Processing as:
Food processing is the transformation of agricultural products into food, or of one form of food into other forms. Food processing includes many forms of processing foods, from grinding grain to make raw flour to home cooking to complex industrial methods used to make convenience foods.
How Assistant Professor Bindu Naik got into Food Processing?
I have done B Sc in Zoolgy, M Sc in Biotechnology, M Tech in Food Science & Technology with a Ph D in Bioprocess & Food Engineering. I am NET qualified. I have worked at BFIT and Doon PG College as Assistant Professor. I joined Uttaranchal University in 2018 and have been working as an Assistant Professor here.



Assistant Professor Bindu Naik's Talk on Food Processing





Starts with what is:
1)
Food Processing


Next, it covers Education. We all know that only 10% of what is taught in Food Processing is actually used in real life. The Education section of the Talk clearly explained what is the 10% needed in Food Processing. It defines Education in terms of following items for Food Processing:
2)
Biology
3)
Maths & Statistics
4)
Microbiology & Biotechnology
5)
Agriculture
6)
Biochemistry
7)
Analysis Techniques
8)
Food Processing


Then, the Talk focuses on the most important component that is Skills. Sills and success in Food Processing go hand in hand. One needs to get a hold of essential skills. It explains Skills needed in Food Processing with these items:
9)
Communication Skills
10)
Research Skills
11)
Experimentation Skills
12)
Instrumentation Skills
13)
Analytical Skills
14)
Mentoring & Guiding Attitude
15)
Computer Skills


Positives of Food Processing motivate one to work hard for the same. These are the Positives of Food Processing:
16)
Work-Life Balance
17)
Continuous Learning
18)
Growth Opportunities
19)
Contribution to Society
20)
Respect & Recognition


There are a few Challenges in Food Processing which one needs to be cognizant of:
21)
Variety of Students
22)
Unavailability of Resources
23)
Difficulty in Implementation of Ideas
24)
Ethical Issues


In the final section of the Talk, Bindu Naik talks about How a day goes in a Career in:
25)
Food Processing


Install the LifePage App to:


(for Free) Watch Assistant Professor Bindu Naik's full Food Processing Career Talk


(for ? 100 or ? $ 1.4) Do a Self Assessment on Food Processing to calculate your Dream Index, which is defined as:



According to Bindu Naik your chances of success in Food Processing is __%




Access your personalized Dream Index Report which will have all your Dream Indices sorted in descending order.
---
How to get into
Food Processing?


If you are want to get into Food Processing, start by investing in a Career Plan.

The 14 hour process, guided by a LifePage Career Advisor, will help you introspect and check whether your interest in Food Processing is merely an infatuation or is it truly something you wish to do for the rest of your life.

Next, your Career Advisor will help you document how you can get into Food Processing, what education and skills you need to succeed in Food Processing, and what positives and challenges you will face in Food Processing.

Finally, you will get a Career Plan stating which Courses, Certifications, Trainings and other Items you need to do in the next 7 years to become world's best in Food Processing.



---
LifePage Career Plan
14 hour personalized guidance program
---
Your LifePage Career Advisor facilitates your guided introspection so that you
systematically explore various Career options
to arrive at a well thought out Career choice.
Next: your Advisor helps you figure out how you will get into your chosen Career and
how will you develop the skills needed for success in your Chosen Career
.
LifePage Plan will not stop at saying "to become an Architect study Architecture". It will guide you on
which Certifications, Trainings and Other items you need to do along with your Architecture education
to become the world's best Architect.
---
Links for this Talk
Assistant Professor Bindu Naik's LifePage:

[LifePage]
https://www.lifepage.in/page/bindunaik
LifePage Career Talk on Food Processing

[Career]
https://www.lifepage.in/careers/food-processing

[Full Talk]
https://lifepage.app.link/20190216-0003

[Trailer]
https://www.youtube.com/watch?v=Xswi8Rgq1jo
(Food Processing, Bindu Naik, Uttaranchal University, Assistant Professor, Transformation, Food Technology, Nutrition)
---
Similar Talks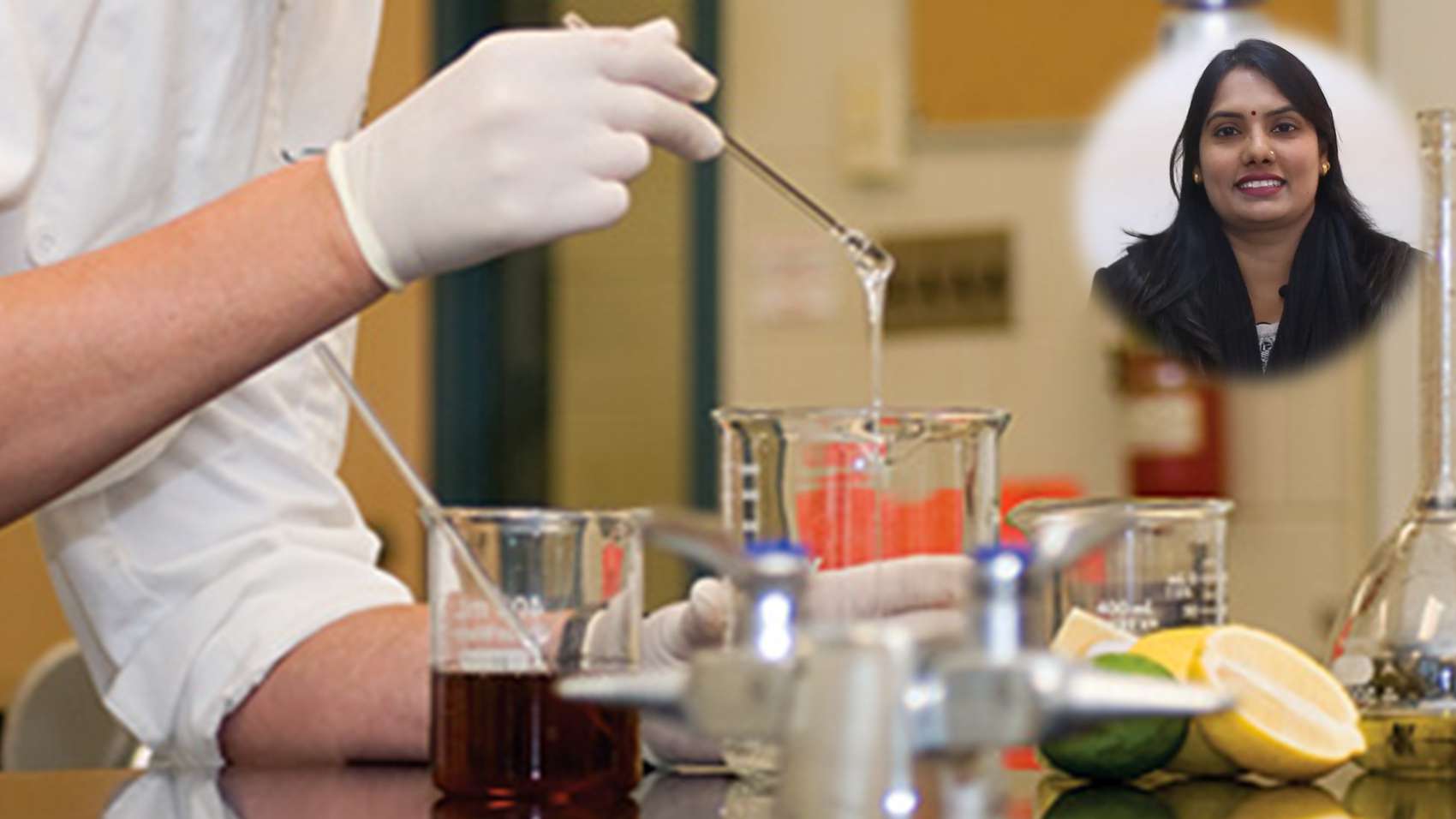 Food Technology
Shuchi Upadhyay
AP & HoD Food Department | Uttaranchal College of Applied & Life Sciences
[ 13 years Experience ]
Food Technology is a branch of food science that deals with the production processes that make foods.
"After doing my bachelors and masters in Nutrition from Bhopal, I did a Ph D in Clinical Nutrition from Barkatullah University, Bhopal. I have worked at Ayushman Hospital & College as a Lecturer, at Hamidia Hospital as Dietician, at SHG College as Assistant Professor and at VLCC as a Slimming Manager. I joined Uttaranchal University in 2016 and have been working there as Assistant Professor & HOD Food Department."
---
[Install the LifePage App to access all Talks]
---