LifePage Career Talk
Install the LifePage App to:


(for Free) Watch Bindu Naik's full Career Talk on Food Processing


(for ₹ 100) Do a Self Assessment on Food Processing to calculate your Dream Index, which is defined as:



According to Bindu Naik your chances of success in Food Processing is __%




Access your personalized Dream Index Report which will have all your Dream Indices sorted in descending order.
---
Career Talk Information
What is Food Processing?
You may be curious about a Career in Food Processing. One should first understand What a Career in Food Processing entails before investing time and effort to figure out How to start a Career in Food Processing. It is best to learn about Food Processing from a real professional, this is akin to getting it from the horse's mouth.
Bindu Naik invested 7 years & 1 month in Food Processing. Bindu Naik defines Food Processing as:
Food processing is the transformation of agricultural products into food, or of one form of food into other forms. Food processing includes many forms of processing foods, from grinding grain to make raw flour to home cooking to complex industrial methods used to make convenience foods.
How Bindu Naik got into Food Processing?
I have done B Sc in Zoolgy, M Sc in Biotechnology, M Tech in Food Science & Technology with a Ph D in Bioprocess & Food Engineering. I am NET qualified. I have worked at BFIT and Doon PG College as Assistant Professor. I joined Uttaranchal University in 2018 and have been working as an Assistant Professor here.



Bindu Naik's Talk on Food Processing





Starts with what is:
1)
Food Processing


Next, it covers Education. This Talk is unique because it talks about Education in terms of things which can be learnt from books, to excel at a Career in Food Processing and not as a list of Qualifications, which one needs to get into Food Processing. It explains Education needed in Food Processing with these items:
2)
Biology
3)
Maths & Statistics
4)
Microbiology & Biotechnology
5)
Agriculture
6)
Biochemistry
7)
Analysis Techniques
8)
Food Processing


Then, the Talk focuses on the most important component that is Skills. Skills are the most important factor determining success in a Food Processing. Here is a list of Skills required for Food Processing:
9)
Communication Skills
10)
Research Skills
11)
Experimentation Skills
12)
Instrumentation Skills
13)
Analytical Skills
14)
Mentoring & Guiding Attitude
15)
Computer Skills


There are great positives of Food Processing. This Talk explains these Positives of Food Processing:
16)
Work-Life Balance
17)
Continuous Learning
18)
Growth Opportunities
19)
Contribution to Society
20)
Respect & Recognition


Challenges are the other side of Positives and Food Processing is no exception:
21)
Variety of Students
22)
Unavailability of Resources
23)
Difficulty in Implementation of Ideas
24)
Ethical Issues


In the final section of the Talk, Bindu Naik talks about How a day goes in a Career in:
25)
Food Processing


---
Relevant Links
Bindu Naik's LifePage:

[LifePage]
https://www.lifepage.in/page/bindunaik
LifePage Career Talk on Food Processing

[Career]
https://www.lifepage.in/careers/food-processing

[Full Talk]
https://lifepage.app.link/20190216-0003

[Trailer]
https://www.youtube.com/watch?v=Xswi8Rgq1jo
(Food Processing, Bindu Naik, Uttaranchal University, Assistant Professor, Transformation, Food Technology, Nutrition)
LifePage can help you find your
Career Objective
.
LifePage is the world's most evolved
Career
Platform. You can use LifePage to find your
Career Objective
. LifePage also offers the most comprehensive
Career Planning
process. You can use LifePage to explore more than a thousand
Career Options
. LifePage has the most exhaustive
Career List
. It is truly
Career Counseling
2.0
I think LifePage is doing an amazing job of connecting real professionals with Career seekers. It is truly an amazing innovation in the area of
Career Counseling
. You can learn more about LifePage on: https://www.lifepage.in
---
Similar Talks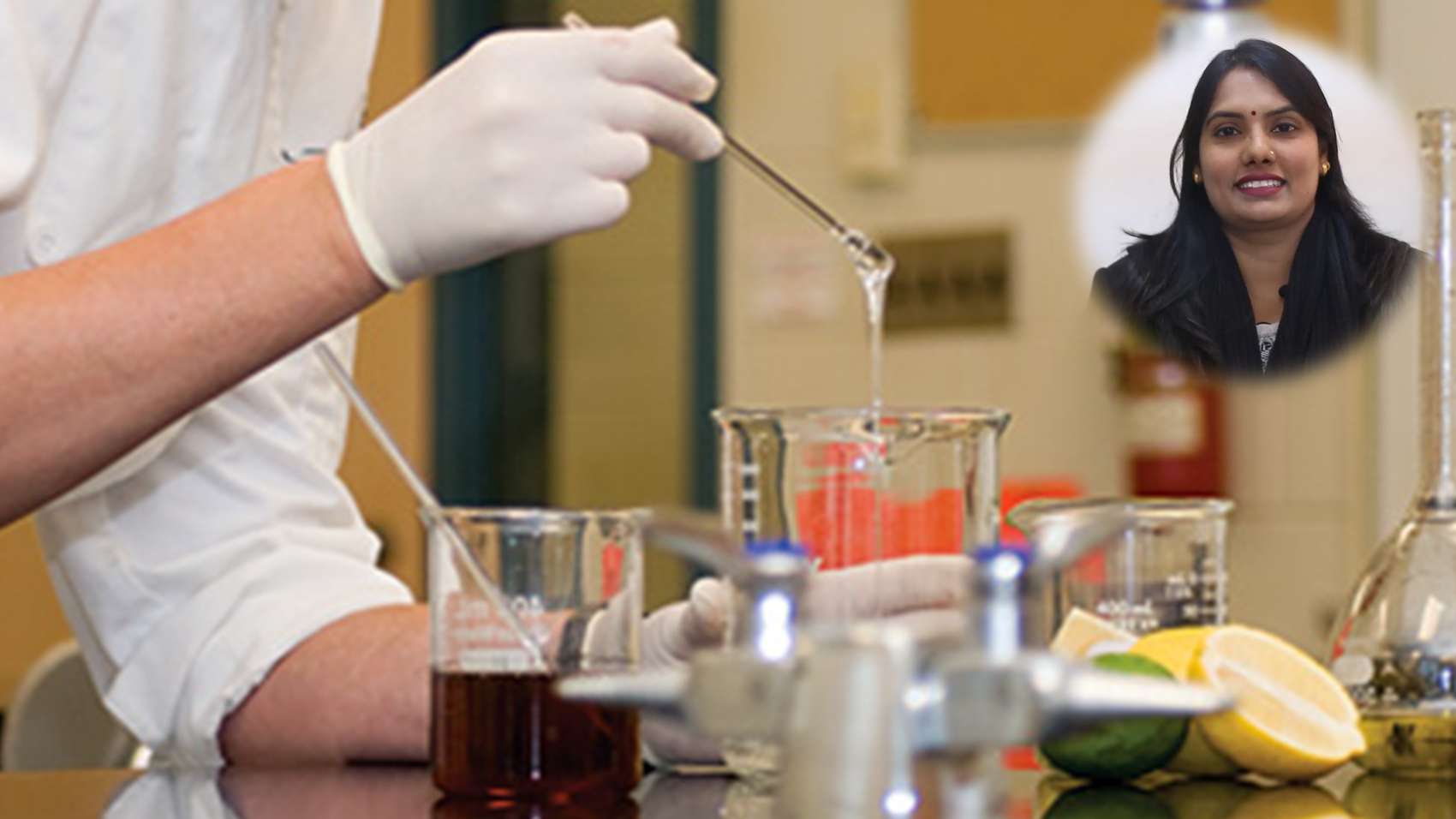 Food Technology
Shuchi Upadhyay
AP & HoD Food Department | Uttaranchal College of Applied & Life Sciences
[ 13 years Experience ]
Food Technology is a branch of food science that deals with the production processes that make foods.
"After doing my bachelors and masters in Nutrition from Bhopal, I did a Ph D in Clinical Nutrition from Barkatullah University, Bhopal. I have worked at Ayushman Hospital & College as a Lecturer, at Hamidia Hospital as Dietician, at SHG College as Assistant Professor and at VLCC as a Slimming Manager. I joined Uttaranchal University in 2016 and have been working there as Assistant Professor & HOD Food Department."
---
[Install the LifePage App to access all Talks]
---