---
Pharmacy
Dr Satheesh Madhav | Director | Faculty of Pharmacy Dept, DIT University
What is Pharmacy?
A Career in Pharmacy is very intriguing. Understanding Why one wants to choose a Career in Pharmacy is phenomenally more important than figuring out How to get into Pharmacy. The internet is a great source of information on Pharmacy, but it is second best to learning about the same from a real professional.
Director Dr Satheesh Madhav is an experienced professional with 11 years & 3 months in Pharmacy. According to Director Dr Satheesh Madhav, Pharmacy is:
Pharmacy is an art and science of compunding of medicines and having ability to invent new medicines for maintaining better health of society.
How Director Dr Satheesh Madhav got into Pharmacy?
After completing B Pharma from VL College of Pharmacy, Raichur, an M Pharma in Pharmaceutics from Govt College of Pharmacy Bangalore University, Karnataka & PhD in Pharmaceutical Technology from Jadavpur University, Kolkata, I started my career as a principal. I have 24 years of experience in teaching & Research.



Director Dr Satheesh Madhav's Talk on Pharmacy





Starts with what is:
1)
Pharmacy


Next, it covers Education. This Talk is unique because it talks about Education in terms of things which can be learnt from books, to excel at a Career in Pharmacy and not as a list of Qualifications, which one needs to get into Pharmacy. It details these topics within Education for Pharmacy:
2)
Well Versed in Science
3)
Chemistry
4)
Biology or Maths
5)
Physics


Then, the Talk focuses on the most important component that is Skills. Sills and success in Pharmacy go hand in hand. One needs to get a hold of essential skills. It details these topics within Skills for Pharmacy:
6)
Practical Skills
7)
Writing and Reading Skills
8)
Communication
9)
Innovative Thinking
10)
Observation Skills
11)
Problem Solving Ability


Pharmacy has an interesting list of Positives. The Talk discusses following Positives of Pharmacy:
12)
Serve Society
13)
Acquire Knowledge
14)
Opportunities
15)
Future Scope of Education


It is important that one develops a fair understanding of the Challenges of Pharmacy:
16)
Hardwork
17)
Honesty and Proactive
18)
Ethics
19)
Innovative
20)
Continuous Knowledge Updation


In the final section of the Talk, Dr Satheesh Madhav talks about How a day goes in a Career in:
21)
Pharmacy


Install the LifePage App to:


(for Free) Watch Director Dr Satheesh Madhav's full Pharmacy Career Talk


(for ? 100 or ? $ 1.4) Do a Self Assessment on Pharmacy to calculate your Dream Index, which is defined as:



According to Dr Satheesh Madhav your chances of success in Pharmacy is __%




Access your personalized Dream Index Report which will have all your Dream Indices sorted in descending order.
---
How to get into
Pharmacy?


If you are want to get into Pharmacy, start by investing in a Career Plan.

The 14 hour process, guided by a LifePage Career Advisor, will help you introspect and check whether your interest in Pharmacy is merely an infatuation or is it truly something you wish to do for the rest of your life.

Next, your Career Advisor will help you document how you can get into Pharmacy, what education and skills you need to succeed in Pharmacy, and what positives and challenges you will face in Pharmacy.

Finally, you will get a Career Plan stating which Courses, Certifications, Trainings and other Items you need to do in the next 7 years to become world's best in Pharmacy.



---
LifePage Career Plan
14 hour personalized guidance program
---
Your LifePage Career Advisor facilitates your guided introspection so that you
systematically explore various Career options
to arrive at a well thought out Career choice.
Next: your Advisor helps you figure out how you will get into your chosen Career and
how will you develop the skills needed for success in your Chosen Career
.
LifePage Plan will not stop at saying "to become an Architect study Architecture". It will guide you on
which Certifications, Trainings and Other items you need to do along with your Architecture education
to become the world's best Architect.
---
Links for this Talk
Director Dr Satheesh Madhav's LifePage:

[LifePage]
https://www.lifepage.in/page/satheeshmadhav
LifePage Career Talk on Pharmacy

[Career]
https://www.lifepage.in/careers/pharmacy

[Full Talk]
https://lifepage.app.link/20170615-0003

[Trailer]
https://www.youtube.com/watch?v=fi97Q6mRhNE
(Pharmacy, Dr Satheesh Madhav, Faculty of Pharmacy Dept, DIT University, Pharamceutics, Dispensary, Pharmacopoeia, Drugstore, Production Area)
---
Similar Talks
Pharmacy is the science and technique of preparing and dispensing drugs. It is a health profession that links health sciences with chemical sciences and aims to ensure the safe and effective use of pharmaceutical drugs.
"After completing my B Pharma from SGRRITS, Dehradun and M Pharma from KMIPS, Orissa, I did my PhD in Pharmacy from Bhagwant University, Ajmer. After that I worked in Dev Bhoomi Group of Institution for three years. I am working as a principal at Alpine Group of Institution since 2011."
---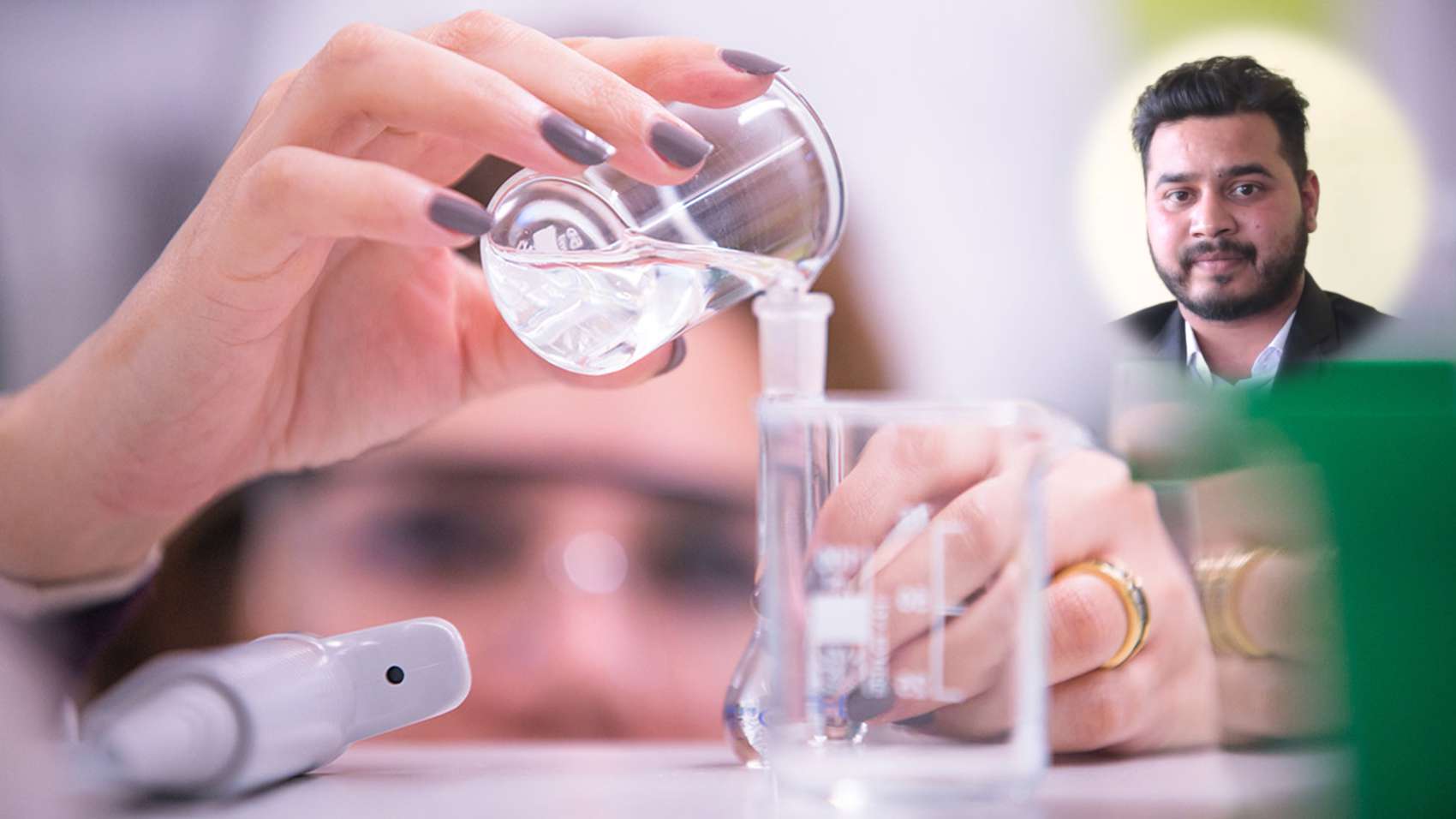 Pharmaceutical Sciences
Abhishek Bahuguna
Assiatant Professor | SBS University
[ 7 years & 1 month Experience ]
The pharmaceutical sciences combine a broad range of scientific disciplines that are critical to the discovery and development of new drugs and therapies.
"After completing M Pharma, I did LLB from Garhwal University. I worked as a research scientist at Nectar Lifesciences Limited post which I started working as an assistant professor at SBS University. In April 2019, I started working as a life coach at an NGO with the name of SETU."
---
[Install the LifePage App to access all Talks]
---