LifePage Career Talk
Install the LifePage App to:


(for Free) Watch Sandeep Rawat's full Career Talk on Youtubing


(for ₹ 100) Do a Self Assessment on Youtubing to calculate your Dream Index, which is defined as:



According to Sandeep Rawat your chances of success in Youtubing is __%




Access your personalized Dream Index Report which will have all your Dream Indices sorted in descending order.
---
Career Talk Information
What is Youtubing?
A Career in Youtubing is very interesting. Internet is brimming with pages on How to get into Youtubing, while one should first understand What is a Career in Youtubing. Just like you would normally not trust a non Doctor with names of medicines, you should also not trust opinions about Youtubing from non professionals.
Sandeep Rawat has 2 years & 7 months of professional experience in Youtubing. Sandeep Rawat describes Youtubing as:
YouTuber is a person who uploads, produces, or appears in videos on the video-sharing website YouTube.
How Sandeep Rawat got into Youtubing?
I have completed my graduation in science from Hemwati Nandan Bahuguna Garhwal University, Uttarakhand. During my college days, I use to play and teach guitar, therefore I used YouTube to showcase my talent and working as a YouTuber.



Sandeep Rawat's Talk on Youtubing





Starts with what is:
1)
Youtubing


Next, it covers Education. It was a welcome change to see the Talk touch upon Education as theoretical knowledge needed to excel at Youtubing, and not merely as Qualifications needed to enter Youtubing. Here is a list of Education items required for Youtubing:
2)
Technical Concepts
3)
Field Knowledge
4)
Content
5)
Equipment
6)
Editing
7)
Music Instruments


Then, the Talk focuses on the most important component that is Skills. Youtubing demands specific Skills which only an experienced professional can lay out. It details these topics within Skills for Youtubing:
8)
Patience
9)
Time Management
10)
Dedication
11)
Self Dependence
12)
Practice
13)
Networking


Positives of Youtubing motivate one to work hard for the same. This Talk explains these Positives of Youtubing:
14)
Self Confidence
15)
Fame


There are a few Challenges in Youtubing which one needs to be cognizant of:
16)
Family Pressure
17)
Competition
18)
Financial Problems


In the final section of the Talk, Sandeep Rawat talks about How a day goes in a Career in:
19)
Youtubing


---
Relevant Links
Sandeep Rawat's LifePage:

[LifePage]
https://www.lifepage.in/page/sandeeprawat
LifePage Career Talk on Youtubing

[Career]
https://www.lifepage.in/careers/youtubing-1

[Full Talk]
https://lifepage.app.link/20171028-0005

[Trailer]
https://www.youtube.com/watch?v=bvVkc42025M
(Youtubing, Sandeep Rawat, Various Creative Assignments, Acoustic Pahadi, Guitarist, Youtuber)
Career Counseling
has a new meaning with LifePage.
LifePage is the world's most evolved
Career
Platform. You can use LifePage to find your
Career Objective
. LifePage also offers the most comprehensive
Career Planning
process. You can use LifePage to explore more than a thousand
Career Options
. LifePage has the most exhaustive
Career List
. It is truly
Career Counseling
2.0
Every Career Platform in the world talks about How to get into a Career and
LifePage
starts first with Why you should choose a particular Career. It is an incredible platform focussed on the right topic. Do have a look at: https://www.lifepage.in
---
Similar Talks
YouTube is a free video-hosting website that allows members to store and serve video content. Videos that have been uploaded to YouTube may appear on the YouTube website and can also be posted on other websites, though the files are hosted on the YouTube server. YouTube members and website visitors can share YouTube videos on a variety of web platforms by using a link or by embedding HTML code.
"After doing my schooling from Patna Women's College, I did my B Tech from Visvesvaraya Technological University, Bangalore. Thereafter, I started working as a software engineer for Mahindra Satyam and after working for more than 2 years I realized that I have different interests and I did my PGD in Digital Marketing from Delhi & MBA in Marketing from Kathmandu University. After that I worked for UNICEF Nepal as Digital Marketing Associate where we used to make documentaries and video content for various projects. Then, I joined Delhipedia as marketing & Communication Manager. Later, I decided to start something of my own and in 2017, I started my own YouTube Channel named Desigirltraveller."
---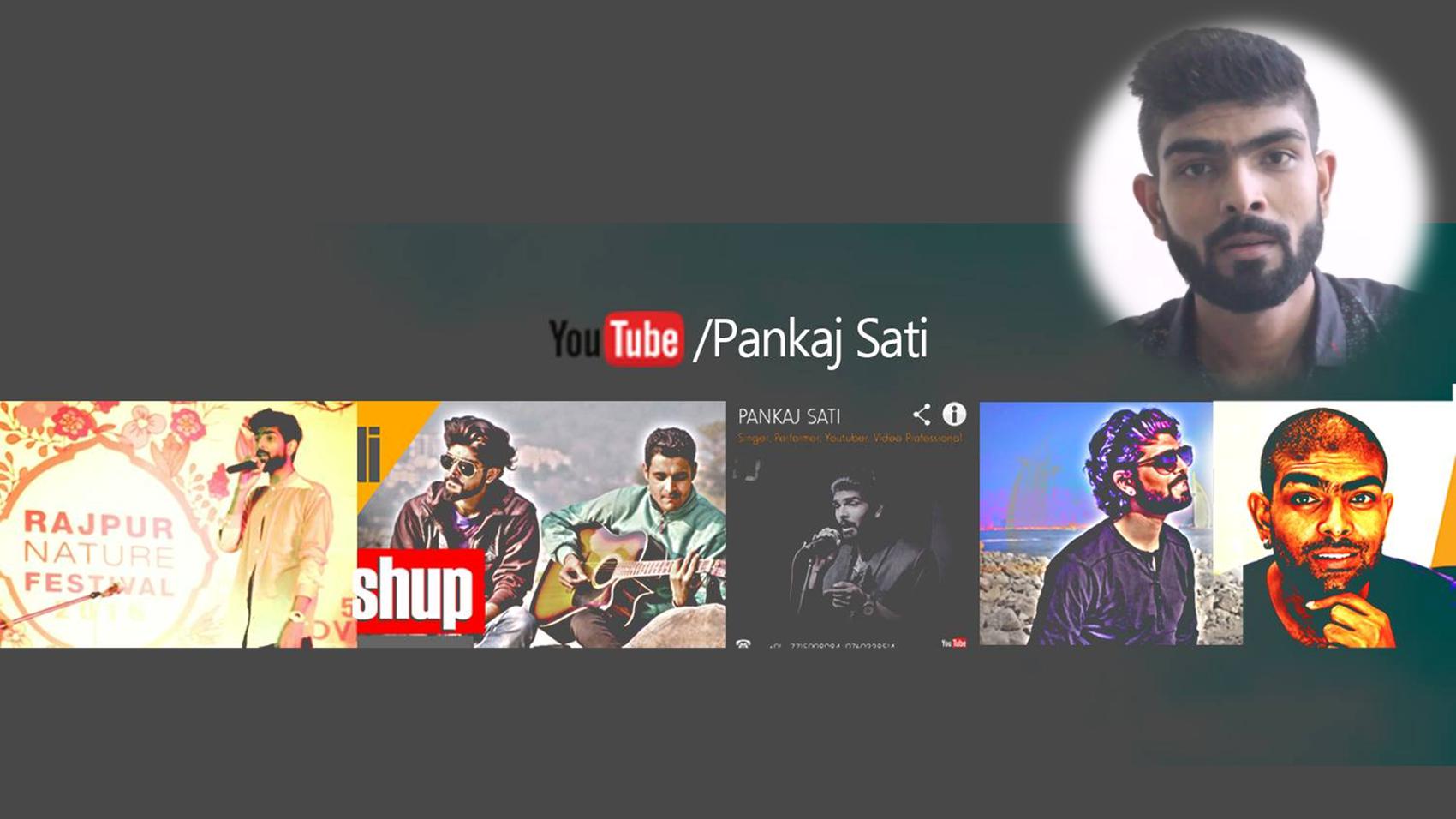 Music Youtuber
Pankaj Sati
Youtuber | Various Creative Assignments
[ 4 years & 4 months Experience ]
Music Youtuber is that person who makes songs or sings ones, record videos of the same and upload it on digital platform like youtube.
"After doing my schooling from SGRR, I did an animation course from Maya Academy, Chandigarh. I was always passionate about music and have been a Music Youtuber since 2015, mostly doing Hindi and Garhwali songs."
---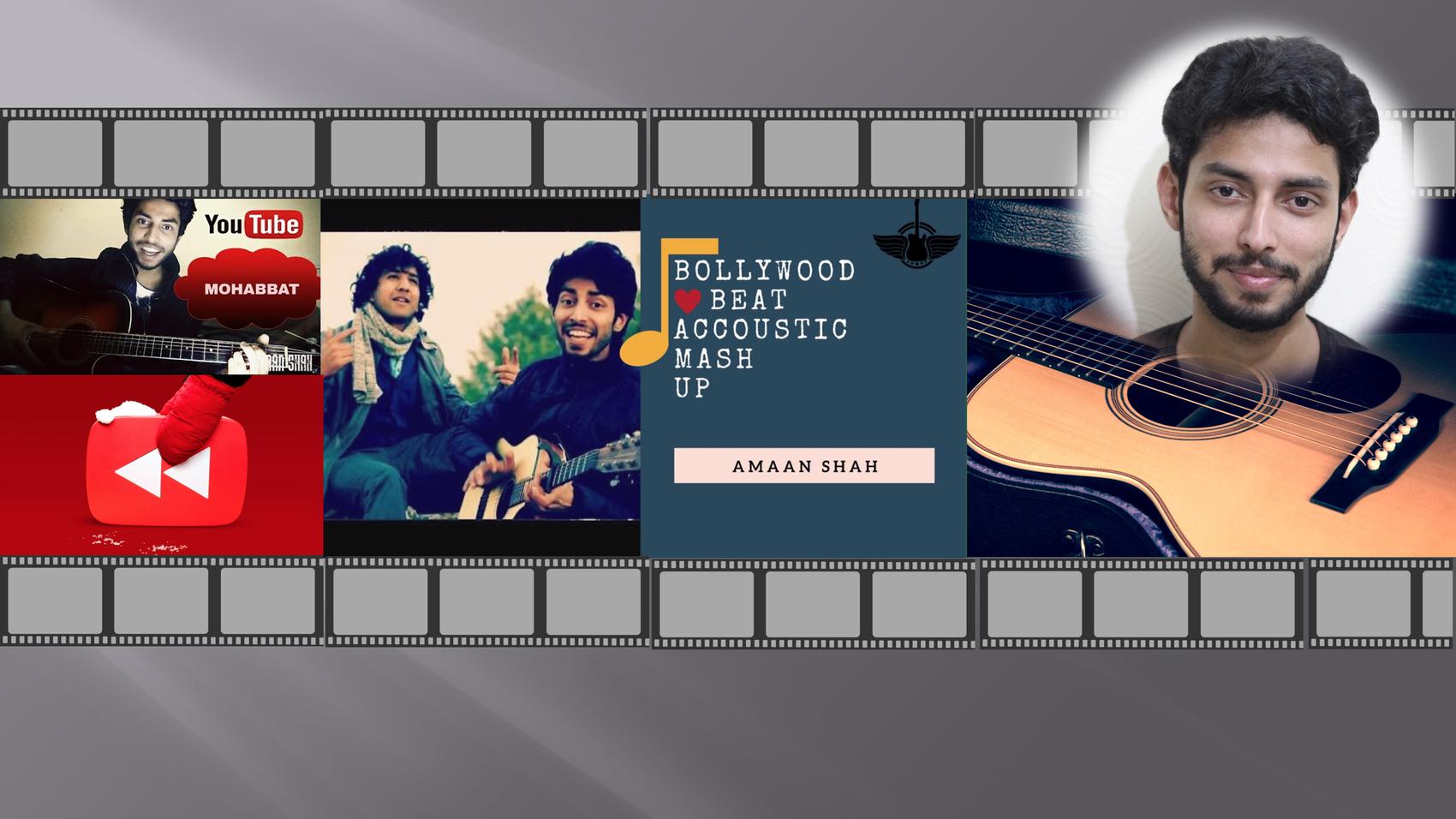 Music Youtuber
Amaan Shah
Music Youtuber | Various Creative Assignments
[ 4 years & 3 months Experience ]
Music Youtuber is that person who makes songs or sings ones, record videos of the same and upload it on digital platform like youtube.
"After doing my Schooling, I did my graduation from Graphic Era Hill University, Dehradun and then a course in Electronic Dance Music from Beat Factory Academy, Mumbai. I am a Music Youtuber since 2013 and with more than 69k subscriber."
---
[Install the LifePage App to access all Talks]
---