---
Army Education
Col Jasvinder Singh | Col Education | Indian Army
What is Army Education?
You may be curious about a Career in Army Education. Unfortunately, it is very difficult to find information about What Army Education actually is. Most pages on the internet just talk about How to get into Army Education. While anyone can have an opinion on what Army Education entails; only a real professional can really explain it.
Col Education Col Jasvinder Singh is an experienced professional with 32 years in Army Education. Here is how Col Education Col Jasvinder Singh detailed Army Education:
Army recruits wide range of semi educated to graduate to professionals and they all are required to be trained to bring at a common level.
How Col Education Col Jasvinder Singh got into Army Education?
After completing M A in political science, I joined the B S F in 1977 and stayed there for 3 years and thereafter in 1980, I was selected for the Army Education core.



Col Education Col Jasvinder Singh's Talk on Army Education





Starts with what is:
1)
Army Education


Next, it covers Education. In this Talk Education was discussed as theoretical topics needed to excel at Army Education, and not as Qualifications needed to enter Army Education. Here is a list of Education items required for Army Education:
2)
General Awareness
3)
Military Awareness
4)
Psychology
5)
Benchmarking


Then, the Talk focuses on the most important component that is Skills. Army Education demands specific Skills which only an experienced professional can lay out. It explains Skills needed in Army Education with these items:
6)
Communication Skills
7)
Leadership
8)
Multitasking
9)
Positive Attitude
10)
Passion


Positives of Army Education motivate one to work hard for the same. This Talk defines Positives in terms of following items for Army Education:
11)
Varied Exposure
12)
Relatively Settled Life
13)
Self Satisfaction
14)
Self Development
15)
Exposure


Challenges are the other side of Positives and Army Education is no exception:
16)
Keep Updated
17)
No Say in Recruitment


In the final section of the Talk, Col Jasvinder Singh talks about How a day goes in a Career in:
18)
Army Education


Install the LifePage App to:


(for Free) Watch Col Education Col Jasvinder Singh's full Army Education Career Talk


(for ? 100 or ? $ 1.4) Do a Self Assessment on Army Education to calculate your Dream Index, which is defined as:



According to Col Jasvinder Singh your chances of success in Army Education is __%




Access your personalized Dream Index Report which will have all your Dream Indices sorted in descending order.
---
How to get into
Army Education?


If you are want to get into Army Education, start by investing in a Career Plan.

The 14 hour process, guided by a LifePage Career Advisor, will help you introspect and check whether your interest in Army Education is merely an infatuation or is it truly something you wish to do for the rest of your life.

Next, your Career Advisor will help you document how you can get into Army Education, what education and skills you need to succeed in Army Education, and what positives and challenges you will face in Army Education.

Finally, you will get a Career Plan stating which Courses, Certifications, Trainings and other Items you need to do in the next 7 years to become world's best in Army Education.



---
LifePage Career Plan
14 hour personalized guidance program
---
Your LifePage Career Advisor facilitates your guided introspection so that you
systematically explore various Career options
to arrive at a well thought out Career choice.
Next: your Advisor helps you figure out how you will get into your chosen Career and
how will you develop the skills needed for success in your Chosen Career
.
LifePage Plan will not stop at saying "to become an Architect study Architecture". It will guide you on
which Certifications, Trainings and Other items you need to do along with your Architecture education
to become the world's best Architect.
---
Links for this Talk
Col Education Col Jasvinder Singh's LifePage:

[LifePage]
https://www.lifepage.in/page/coljasvindersingh
LifePage Career Talk on Army Education

[Career]
https://www.lifepage.in/careers/army-education

[Full Talk]
https://lifepage.app.link/20161212-0001

[Trailer]
https://www.youtube.com/watch?v=AE2qn92WTKM
(Army Education, Col Jasvinder Singh, Indian Army, Army Education, Education, Educationist, Army Teaching, Indian Army, Army Educationist)
---
Similar Talks
Infantry is the general branch of an army that engages in military combat on foot. As the troops who engage with the enemy in close-ranged combat, infantry units bear the largest brunt of warfare and typically suffer the greatest number of casualties during a military campaign. Historically, as the oldest branch of the combat arms, the infantry are the tip of the spear of a modern army, and continually undergo training that is typically more physically demanding and psychologically stressful than that of any other branch of the combat arms.
"After completing my schooling from a Boarding School in Dehradun. I joined National Defence Academy in 1971 and passed out from there in 1974. After NDA, I joined Indian Military Academy and was commissioned into the Indian Army in 1975. I served Indian Army for 40 years and retired in Oct 2014 as a Military secretary."
---
Army Service Corps IS a corps and an arm of the Indian Army, which handles its logistic support function. While the history of supply and transport services is as old as the history of organized warfare itself it was in 1760 that the very rudimentary supply and transport organizations of the three presidencies of the East India Company were brought under the council of a single authority. The corps celebrated 251 years of its raising on 8 December 2011.
"After completing my graduation and post graduation, I did Ph D from Indore University. After that I got interested in joining army and got an opportunity to join Indian Army in 1994."
---
The Indian Army is the land-based branch and the largest component of the Indian Armed Forces. The primary mission of the Indian Army is to ensure national security and national unity, defending the nation from external aggression and internal threats, and maintaining peace and security within its borders.
"After completing my Graduation, I joined IMA and entered in to the Indian Armed Forces. I have served there as a Major and total tenure has been 8 years with various postings in different regiments as well as different places in India."
---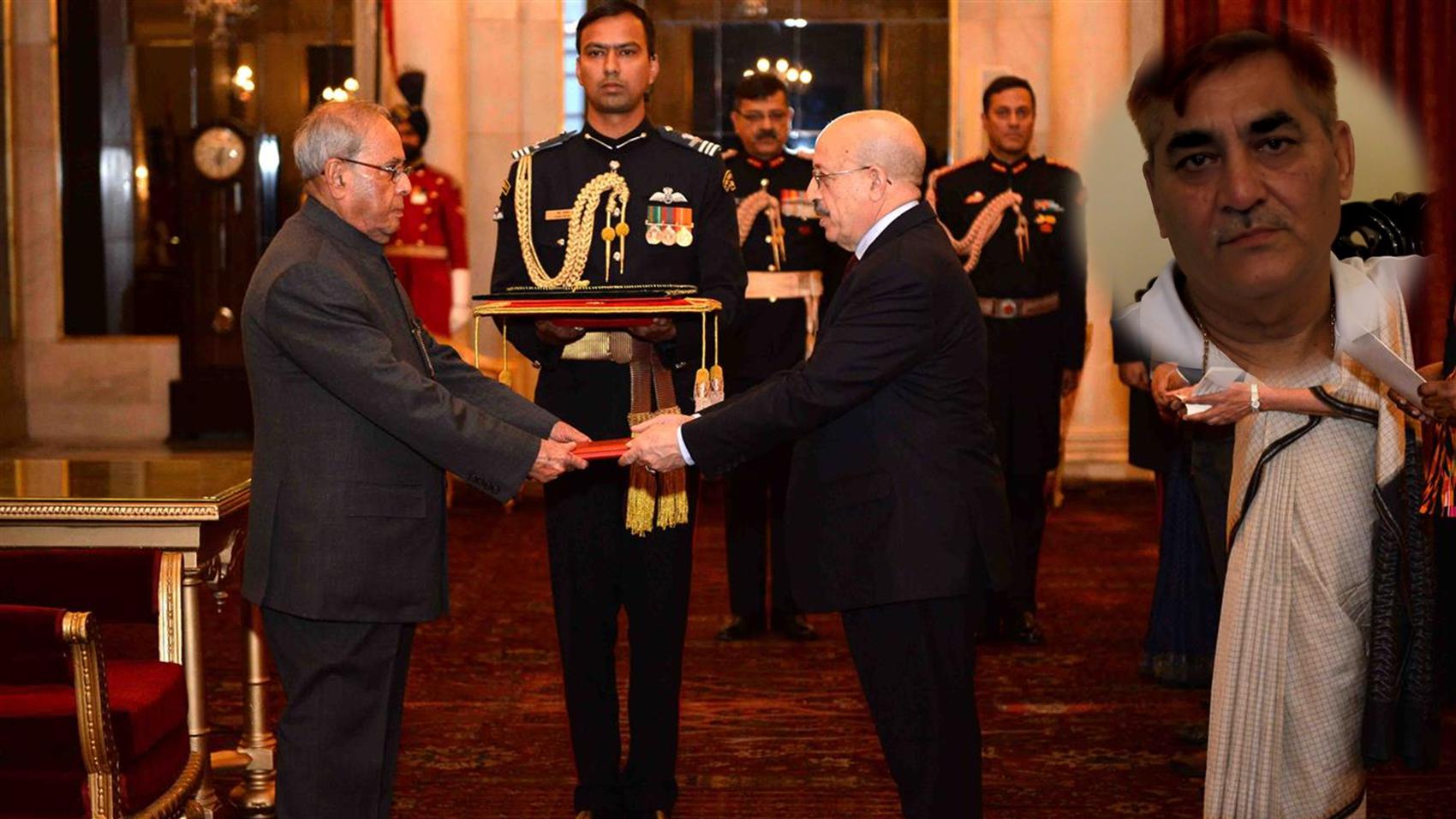 ADC
Brig Sanjay Kumar Ahuja
ADC to President | President House, Delhi
[ 2 years & 4 months Experience ]
An ADC is generally a junior officer who is an aide to senior officials of the rank of Maj Gen and above in the armed forces. From the forces point of view, Generals are commanders of strategic forces and perform a lot of administrative duties. They require someone to help them out by keeping tab of every issue that comes forth.
"I have served in the Indian Army for 36 years, for 16 of those years I was in Kashmir. I was honored with Yudh Seva Medal and I have a PhD. During my professional career I had the opportunity to serve as ADC to two presidents of India, Gyani Zail Singh and R. Venkataraman, from the year 1987 to 1989."
---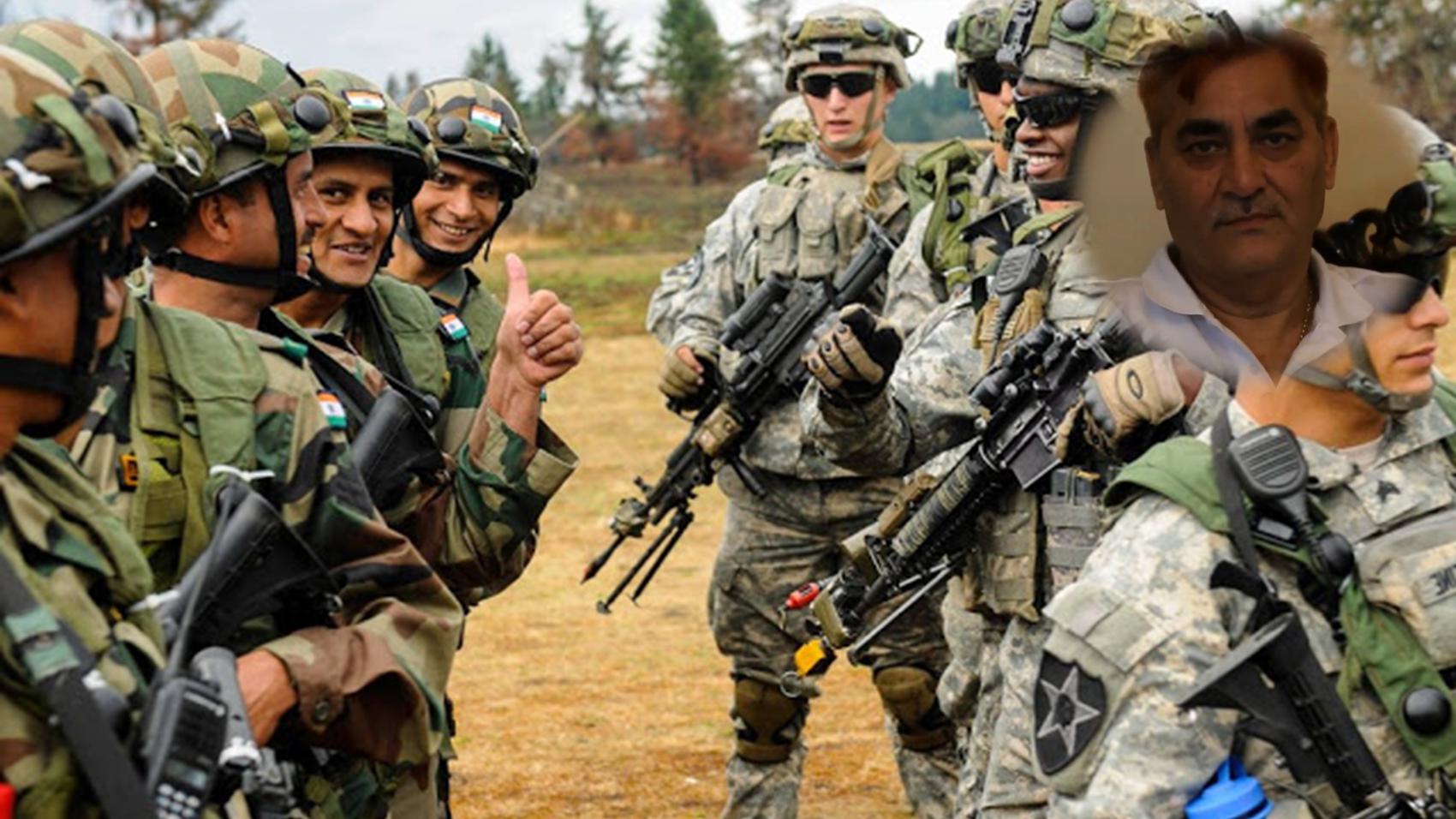 Commanding UN Troops
Brig Sanjay Kumar Ahuja
Troop Commander | UN Mission
[ 0 years & 10 months Experience ]
United Nations Peacekeeping helps countries torn by conflict create conditions for lasting peace. Peacekeeping has unique strengths, including legitimacy, burden sharing, and an ability to deploy and sustain troops and police from around the globe, integrating them with civilian peacekeepers to advance multidimensional mandates. India has been the largest troop contributor to UN missions since its inception. So far India has taken part in 43 Peacekeeping missions with a total contribution exceeding 180,000 troops and a significant number of police personnel having been deployed.
"I served Indian Army for 36 Years, out of which 16 years in Kashmir. I have Yudh Seva Madal and PhD degree. Those who join the Army are good and the Army ensure that they become better. It is a noble profession. During my professional career I had the opportunity to serve as ADC to the President and also got the chance to be part of commanding troops in UN mission."
---
Artillery is a class of large military weapons built to fire munitions far beyond the range and power of infantry's small arms.
"I did graduation in Arts from Pathankot. Since I was Senior under Officer in the NCC, I got entrance to the Army and joined Indian Military Academy in 1959. I served in Indian Army for 32 years and retired as Brigadier in 1993. I then served in BSF for 4 years before retiring in 1997. I now run PAMMI NANDA FOUNDATION, the focus of which is on free computer education for economically weaker section."
---
[Install the LifePage App to access all Talks]
---