LifePage Career Talk
Install the LifePage App to:


(for Free) Watch Rakesh Bhunia's full Career Talk on Geology


(for ₹ 100) Do a Self Assessment on Geology to calculate your Dream Index, which is defined as:



According to Rakesh Bhunia your chances of success in Geology is __%




Access your personalized Dream Index Report which will have all your Dream Indices sorted in descending order.
---
Career Talk Information
What is Geology?
A Career in Geology is very intriguing. One should first understand What a Career in Geology entails before investing time and effort to figure out How to start a Career in Geology. It is best to learn about Geology from a real professional, this is akin to getting it from the horse's mouth.
Rakesh Bhunia invested 32 years & 2 months in Geology. According to Rakesh Bhunia, Geology is:
Geology is an earth science concerned with the solid Earth, the rocks of which it is composed, and the processes by which they change over time.
How Rakesh Bhunia got into Geology?
I did B Sc & M Sc from Burdwan University, West Bengal and M Tech from IIT Dhanbad. After completing my education I worked in Indonesia for 1 year and then came back to West Bengal and worked there for 2 years as a geologist. In 2015 I joined DIT University, Dehradun as an assistant professor and since then I am working there.



Rakesh Bhunia's Talk on Geology





Starts with what is:
1)
Geology


Next, it covers Education. It was a welcome change to see the Talk touch upon Education as theoretical knowledge needed to excel at Geology, and not merely as Qualifications needed to enter Geology. It defines Education in terms of following items for Geology:
2)
Engineering Geology
3)
Petroleum Engineering
4)
Mining Geology
5)
Environmental Geology
6)
Petrology
7)
Stratigraphy
8)
Palaeontology
9)
Structural Engineering
10)
Hydrology


Then, the Talk focuses on the most important component that is Skills. Sills and success in Geology go hand in hand. One needs to get a hold of essential skills. It details these topics within Skills for Geology:
11)
Mentally & Physically Fit
12)
Motivational Skills
13)
Creativity
14)
Observational Skills
15)
Software Skills
16)
Communication Skills
17)
Learning New Things
18)
Visualization & Interpretation


There are great positives of Geology. The Talk discusses following Positives of Geology:
19)
Growth Opportunities
20)
Interesting Profession


It is important that one develops a fair understanding of the Challenges of Geology:
21)
Tough Work Conditions
22)
Fear of Danger
23)
Uncertainty


In the final section of the Talk, Rakesh Bhunia talks about How a day goes in a Career in:
24)
Geology


---
Relevant Links
Rakesh Bhunia's LifePage:

[LifePage]
https://www.lifepage.in/page/rakeshbhunia
LifePage Career Talk on Geology

[Career]
https://www.lifepage.in/careers/geology

[Full Talk]
https://lifepage.app.link/20180912-0003

[Trailer]
https://www.youtube.com/watch?v=rhYkU_gmh3Y
(Geology, Rakesh Kumar Bhunia, DIT University, Assistant Professor, Geologist, Teaching, Professor, Structure of Earth, Plate Tectonics, Geophysical Techniques, Chemical Analysis, Physical Experiments)
---
Similar Talks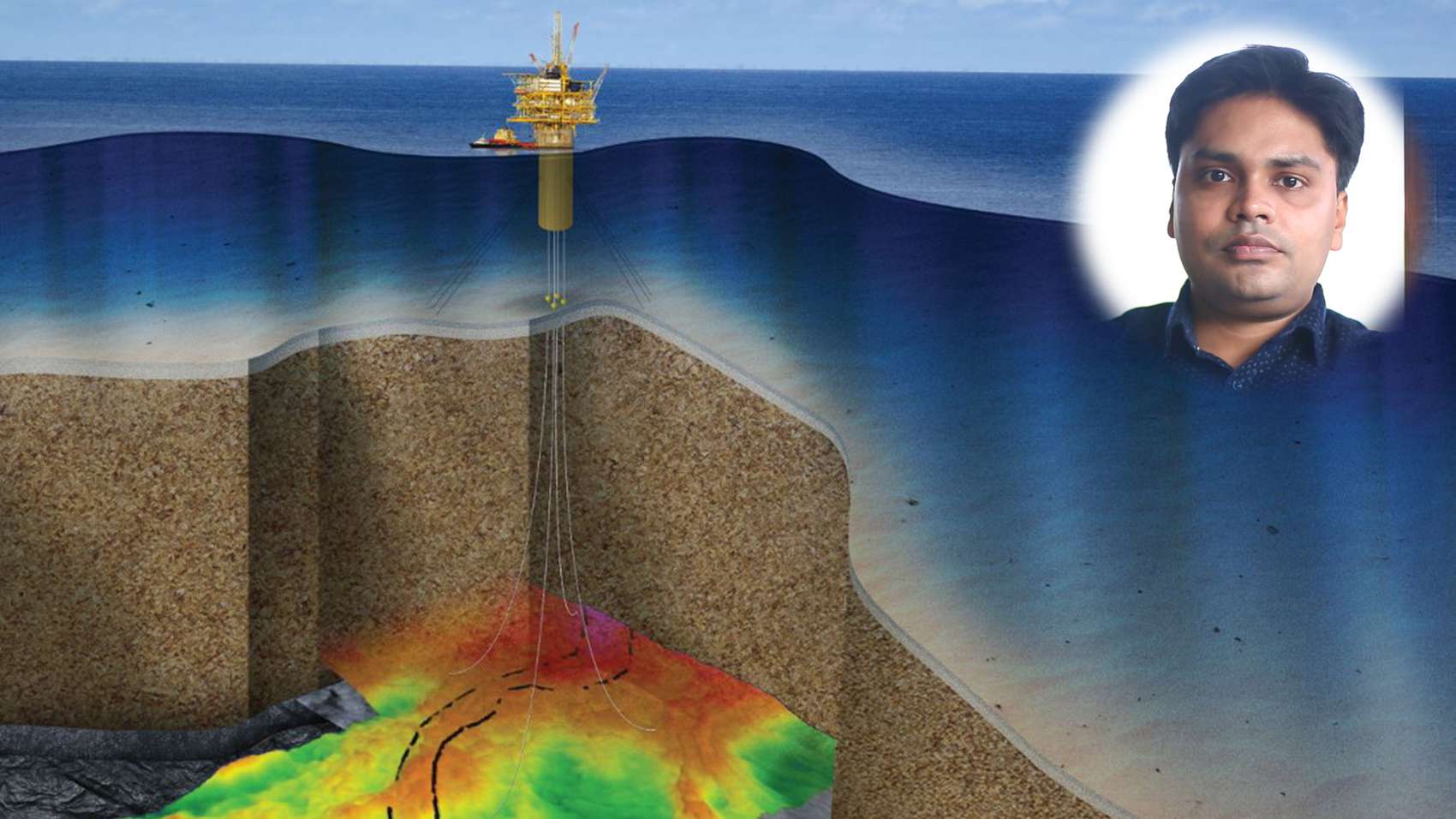 Geoscience
Sankhadip Bhattacharya
Geologist | National Oil Corporation
[ 9 years & 6 months Experience ]
Geoscience is the study of the Earth - its oceans, atmosphere, rivers and lakes, ice sheets and glaciers, soils, its complex surface, rocky interior, and metallic core. This includes many aspects of how living things, including humans, interact with the Earth.
"I graduated in Geology from Jadavpur University, Kolkata. I then did M Sc in Applied Geology. I got placed at National Oil Corporation in 2009. I have been working as a Geologist since then."
---
[Install the LifePage App to access all Talks]
---