Anchoring
Raghav Juyal | Anchor | Various Stage Shows
What is Anchoring?
A Career in Anchoring is very intriguing. One should first understand What a Career in Anchoring entails before investing time and effort to figure out How to start a Career in Anchoring. Just like you would normally not trust a non Doctor with names of medicines, you should also not trust opinions about Anchoring from non professionals.
Anchor Raghav Juyal is an experienced professional with 6 years & 1 month in Anchoring. Here is how Anchor Raghav Juyal detailed Anchoring:
An Anchor is the official host for a staged event, performance, or party. Normally, an anchor introduces speakers, makes announcements, and engages with the audience to keep the ceremony agenda flowing as smoothly as possible.
How Anchor Raghav Juyal got into Anchoring?
I am born in a Garhwali family from Dehradun, Uttarakhand. I am an Indian Dancer, Choreographer, Anchor and Actor. I am also known as Crockroaxz describing my dancing style which is an amalgamation of being powerful like a crocodile and creepy like a cockroach. I have hosted various TV and Stage shows.



Anchor Raghav Juyal's Talk on Anchoring





Starts with what is:
1)
Anchoring


Next, it covers Education. It was a welcome change to see the Talk touch upon Education as theoretical knowledge needed to excel at Anchoring, and not merely as Qualifications needed to enter Anchoring. Here is a list of Education items required for Anchoring:
2)
Theatre & Stage
3)
Script Writing
4)
Show and Contestant Knowledge


Then, the Talk focuses on the most important component that is Skills. Sills and success in Anchoring go hand in hand. One needs to get a hold of essential skills. It details these topics within Skills for Anchoring:
5)
Stage Presence
6)
Feeling the Character
7)
Naturality
8)
Sense of Humour
9)
Entertaining Skills
10)
Forgetting Everything on Stage
11)
Spontaneity


Positives of Anchoring motivate one to work hard for the same. This Talk explains these Positives of Anchoring:
12)
Self Development
13)
Giving Back to Society
14)
Clear Speech
15)
Happiness & Satisfaction


After a discussion on Positives, Challenges complete the caricature of Anchoring:
16)
Memorizing the Script
17)
Long Working Hours


In the final section of the Talk, Raghav Juyal talks about How a day goes in a Career in:
18)
Anchoring


Install the LifePage App to:


(for Free) Watch Anchor Raghav Juyal's full Anchoring Career Talk


(for ₹ 100 or ₹ $ 1.4) Do a Self Assessment on Anchoring to calculate your Dream Index, which is defined as:



According to Raghav Juyal your chances of success in Anchoring is __%




Access your personalized Dream Index Report which will have all your Dream Indices sorted in descending order.
---
How to get into
Anchoring?


If you are want to get into Anchoring, start by investing in a Career Plan.

The 14 hour process, guided by a LifePage Career Advisor, will help you introspect and check whether your interest in Anchoring is merely an infatuation or is it truly something you wish to do for the rest of your life.

Next, your Career Advisor will help you document how you can get into Anchoring, what education and skills you need to succeed in Anchoring, and what positives and challenges you will face in Anchoring.

Finally, you will get a Career Plan stating which Courses, Certifications, Trainings and other Items you need to do in the next 7 years to become world's best in Anchoring.



---
LifePage Career Plan
14 hour personalized guidance program
---
Your LifePage Career Advisor facilitates your guided introspection so that you
systematically explore various Career options
to arrive at a well thought out Career choice.
Next: your Advisor helps you figure out how you will get into your chosen Career and
how will you develop the skills needed for success in your Chosen Career
.
LifePage Plan will not stop at saying "to become an Architect study Architecture". It will guide you on
which Certifications, Trainings and Other items you need to do along with your Architecture education
to become the world's best Architect.
---
---
Links for this Talk
Anchor Raghav Juyal's LifePage:

[LifePage]
https://www.lifepage.in/page/raghavjuyal
LifePage Career Talk on Anchoring

[Career]
https://www.lifepage.in/careers/anchoring

[Full Talk]
https://lifepage.app.link/20180111-0002

[Trailer]
https://www.youtube.com/watch?v=O2cZxHJ2D7g
(Anchoring, Raghav Juyal, Rising Star, Dance Plus, Master of Ceremonies, Hosting, Anchor, Entertainment, Acting, Theater, King of Slow Motion, Crockroaxz)
---
Similar Talks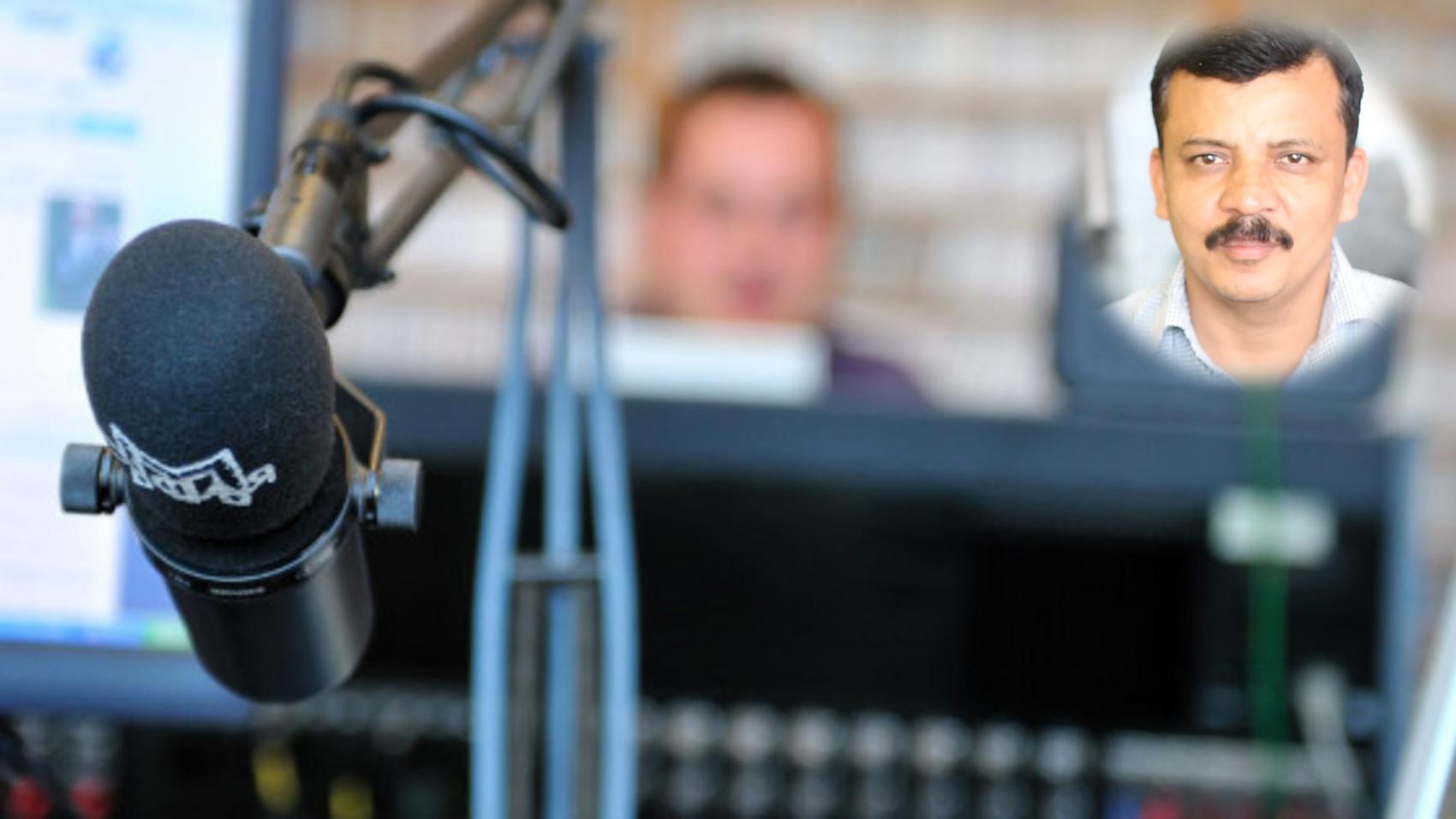 Radio Jockey
Navneet Gairola
Radio Jockey | Radio Zindagee 90.8 FM
[ 2 years & 8 months Experience ]
A radio jockey is a personality who has an on-air position in radio broadcasting. A radio personality that hosts a radio show is also known as a radio host.
"I have been doing Theatre, Cinema and Anchoring for Doordarshan and worked as a voice over artist for Kumbh Mela, Documentries, Swach Bharat Abhiyan, etc."
---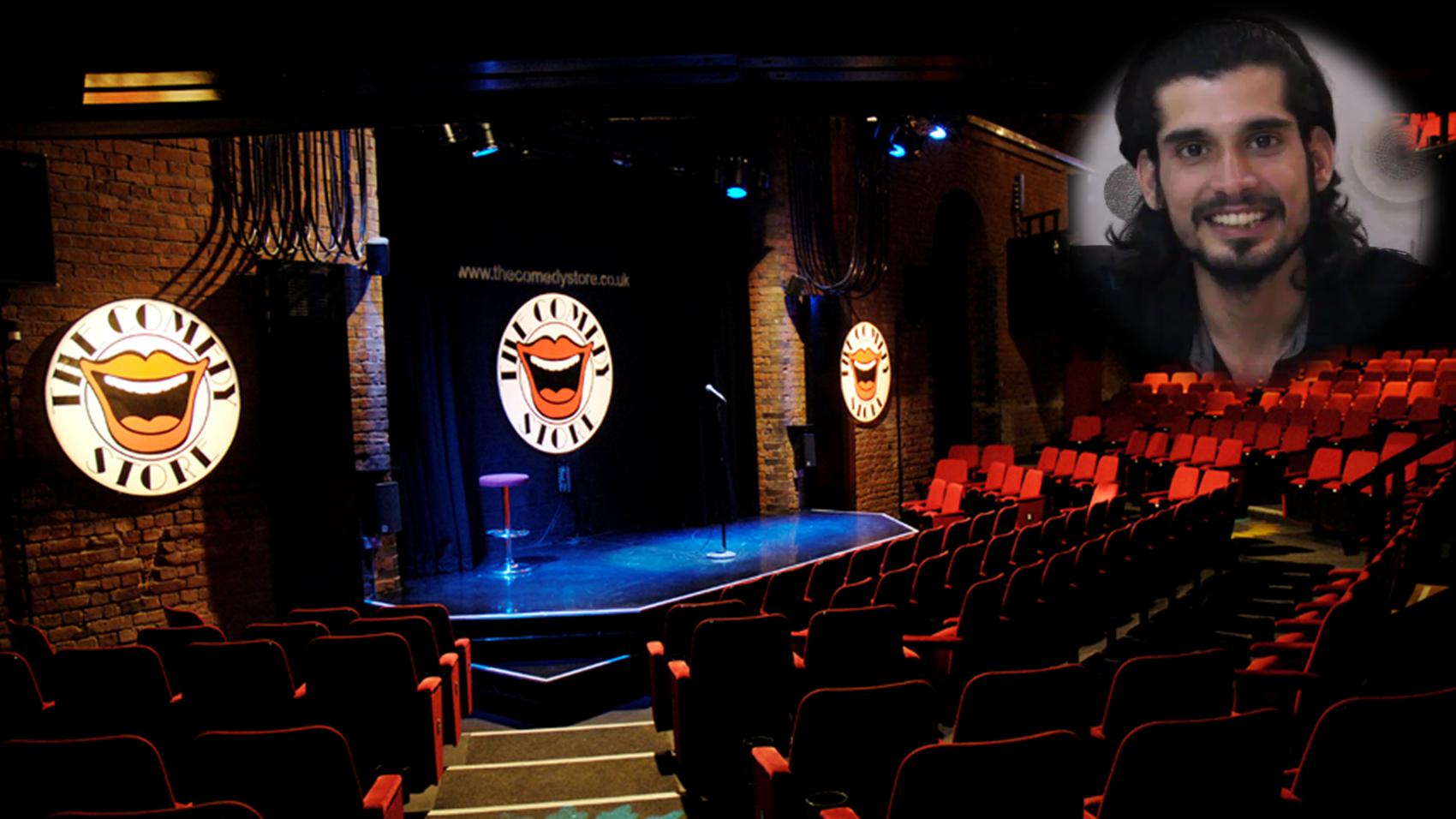 Stand-up Comedy
Ujjwal Sonar
Stand-Up Comedian | Various Stage Shows
[ 2 years & 5 months Experience ]
Stand up Comedians are those who write, direct and perform comedy material to an audience.
"I have done my schooling from Sunrisers Rajiv Memorial Higher Secondary School in Vidisha in 2009. In 2013 I did my Electronic Engineering from Lakshmi Narain College of Technology (LNCT), Bhopal and started working for IT firm. After few years I found my passion in Stand-Up Comedy and since then I am doing the same."
---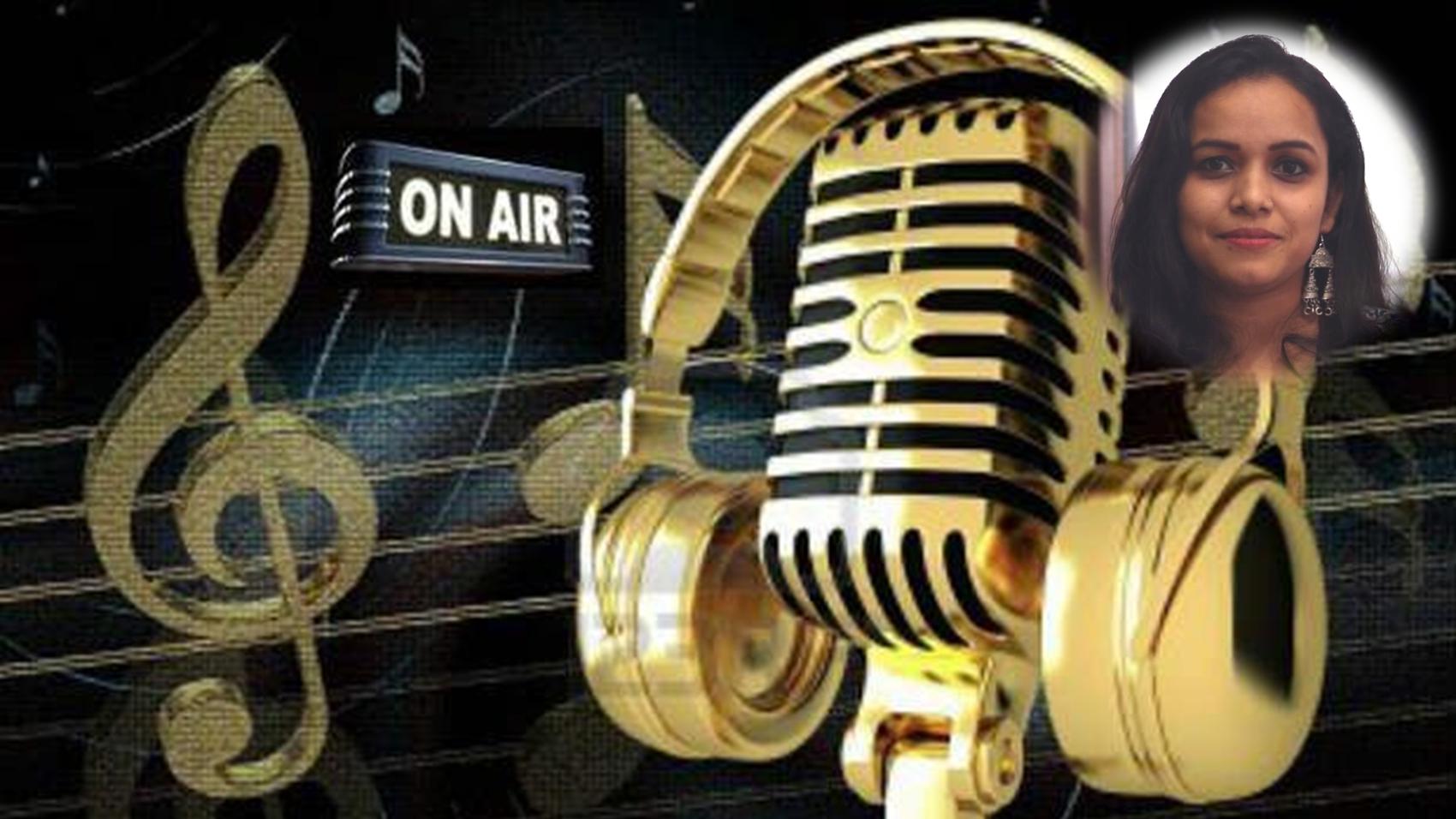 Radio Jockey
Aakriti Thapa
Radio Jockey & Program Producer | Radio Zindagee 90.8 FM
[ 7 years & 6 months Experience ]
A Radio Jockey is a person who has an on-air position in radio broadcasting. Radio personalities who introduce and play individual selections of recorded music are known as Radio Jockeys.
"After doing my graduation from DAV College, I did my post-graduation in English Literature. I am also a Prabhakar in Indian Classical Music and also did a certificate course in Radio Jockey from YMCA. I am working as a Radio Jockey & Program Producer at Radio Zindagee 90.8 FM."
---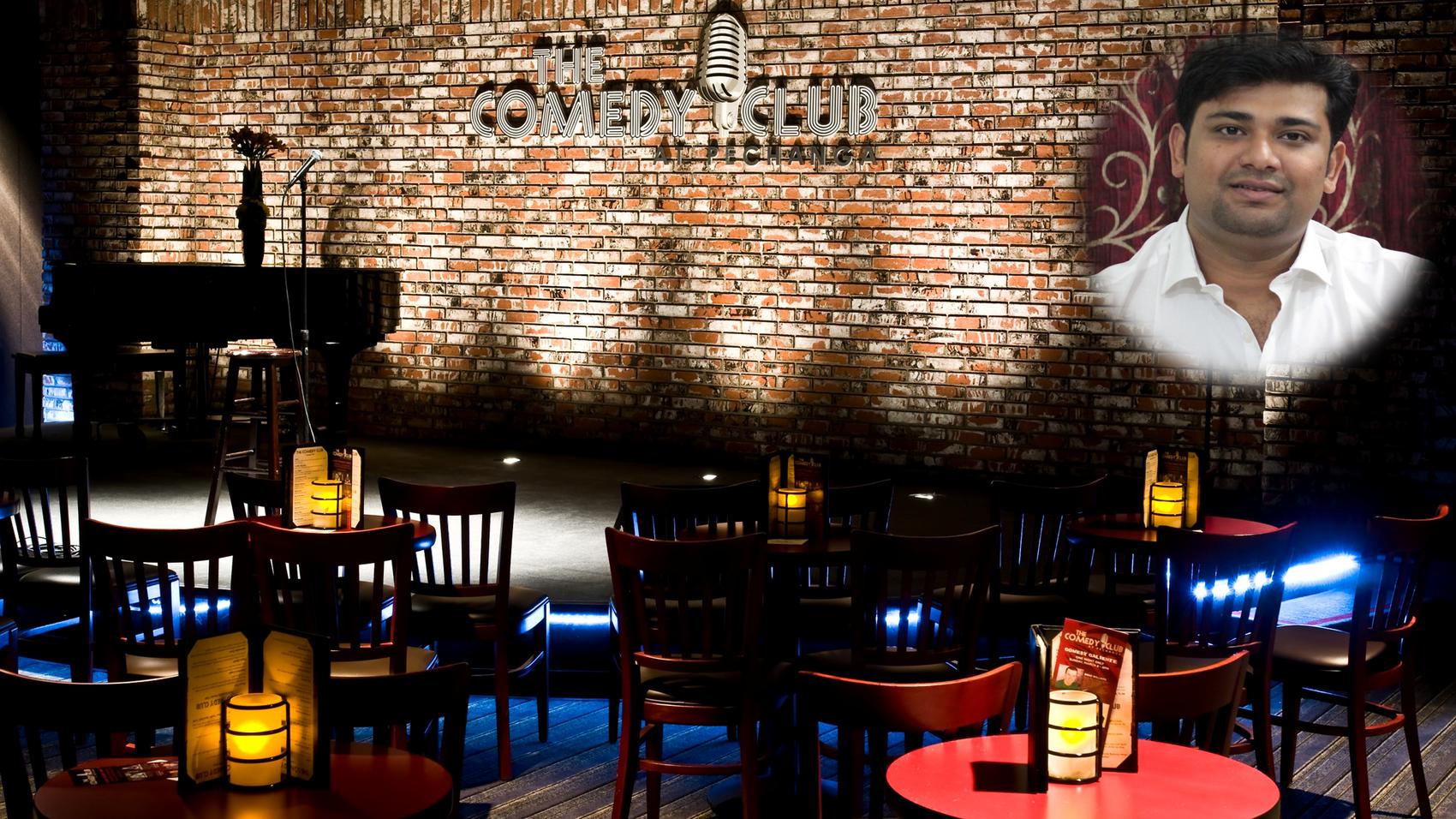 Stand Up Comedy
Akash Gaurav Singh
Stand Up Comedian | Various Assignments
[ 1 year & 8 months Experience ]
Stand-up comedy is a comic style in which a comedian performs in front of a live audience, usually speaking directly to them
"I have completed my schooling from Kendriya Vidyalaya Bailey Road, Patna and B tech from Symbiosis Institute of Technology, Pune. I have been doing stand up gigs in many cities and in past have won many competitions like Open Mic by Canvas Laugh Club and Maharashtra Derby apart from this I have opened gigs for many known comedians."
---
A radio personality or radio presenter, commonly referred to as a "radio jockey" or "RJ" for short, is a person who has an on-air position in radio broadcasting. The term has evolved to also describe a person who mixes a continuous flow of recorded music in real time. Broadcast radio personalities may include talk radio hosts, AM/FM radio show hosts and satellite radio program hosts.
"After completing my engineering, I started working as a Radio Jockey. I worked for various Radio Channels such as Radio City 91.1 FM, 107.8 Power FM and then later also ventured into Television with Zoom TV, Heading Programming and Music Strategy."
---
An Anchor is the official host for a staged event, performance, or party. Normally, an anchor introduces speakers, makes announcements, and engages with the audience to keep the ceremony agenda flowing as smoothly as possible.
"I have done Bachelors in Mass Comm & Journalism from Graphic Era University and Masters in Mass Comm & Journalism from IMS Unison University. I have been an anchor for 4 years and have hosted various events like Marriages, Birthday Parties, Beauty Pageants and many more."
---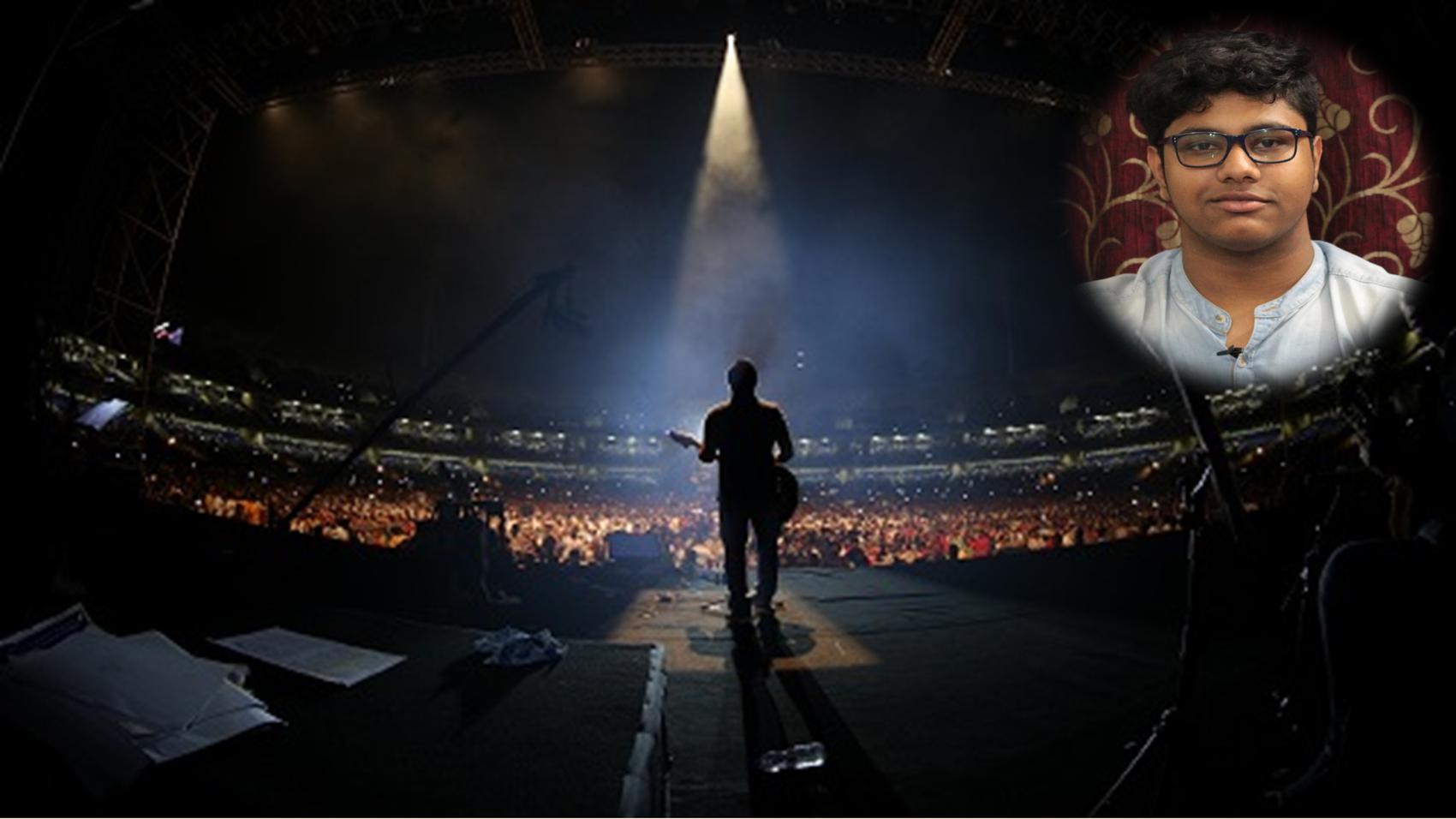 Artist Management
Sahil Kale
Owner & Producer | The Entertainment Merchant
[ 2 years & 11 months Experience ]
An Artist Manager is an individual or company who guides the professional career of artists in the entertainment industry. Talent manager or artist manager is responsible to oversee the day-to-day business affairs of an artist; advice and counsel talent concerning professional matters, long-term plans and personal decisions which may affect their career.
"I am a student of Indira National College, Pune and I have managed standup comedians such as Zakir Khan, Praveen Singh, Abhishek Upmanyu, Kenny Sebastin ,Kanan Gill and Kunal Kamra."
---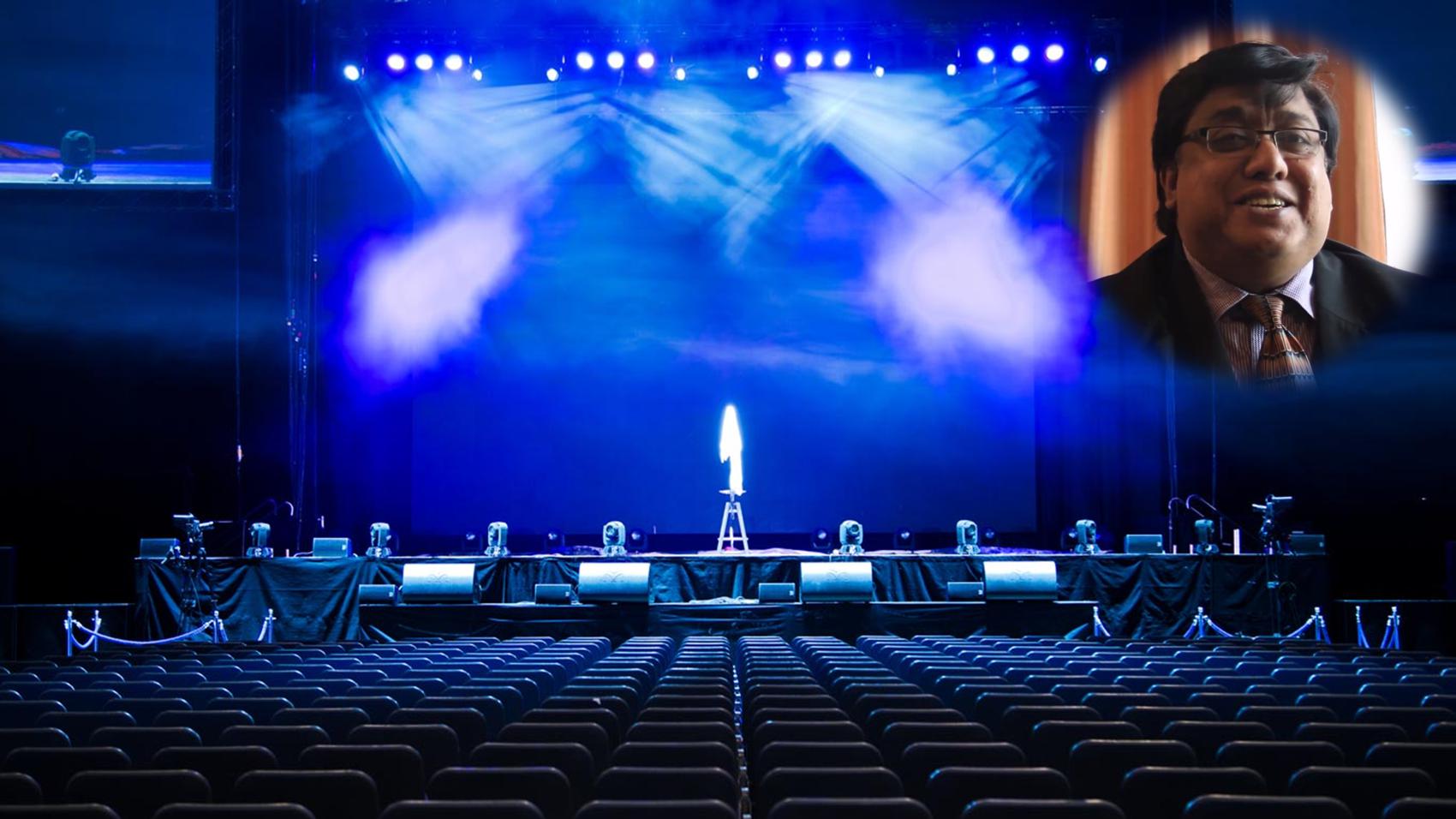 Live Stage Anchoring
Pallab Bose
MC Show Director and Life Coach | Self Employed
[ 28 years & 8 months Experience ]
Anchor refers to a person responsible for guests at an event or providing hospitality during it, or to an event's presenter or master of ceremonies.
"I did my schooling from Don Bosco, Kolkata. I have done Graduation & Post Graduation in English Literature from St Stephens. Post that I did MBA from IIMT Ghaziabad. I have anchored more than 4000 live shows."
---
To present and coordinate a television,events, outdoor or radio programme
"I have done my Schooling from Pinehall, Dehradun. After that I did my Graduation and Post Graduation from IMS Unison. During College itself I started Anchoring. Today I work as a Sales Manager at Supertech as well as work as an Anchor."
---
Anchoring is to hold the attention of the audience at an event or party. Anchor try to gather their attention and try to give all of the people his or her attention so that they take the right message home.
"After completing my education, I was introduced to anchoring while working as a makeup artist. I had the confidence to speak and lead the events, so my friends asked me to try that and I started as an anchor. Now it has been almost 5 years I am doing anchoring also."
---
A presenter is a person who introduces or hosts television programs nowadays, it is common for minor celebrities in other fields to take on this role, but some people have made their name solely within the field of presenting. A host is a master of ceremonies, moderator, or interviewer for a television or radio program.
"After doing my schooling from Holy Cross High School Lucknow, I did my B Sc in Mass communication Advertising & journalism from Punjab Technical University, Lucknow. In 2011, I started working as a TV Host & Anchor for a talk show in E TV, Lucknow and various other projects. I am working for Health & Wellness firm in Delhi."
---
[Install the LifePage App to access all Talks]
---