---
Motivational Speaking
Raghavendra Swami | Motivational Speaker | Self Employed
What is Motivational Speaking?
There are many nuances of a Career in Motivational Speaking. One should first understand What a Career in Motivational Speaking entails before investing time and effort to figure out How to start a Career in Motivational Speaking. Just like you would normally not trust a non Doctor with names of medicines, you should also not trust opinions about Motivational Speaking from non professionals.
Motivational Speaker Raghavendra Swami is an experienced professional with 10 years & 1 month in Motivational Speaking. Motivational Speaker Raghavendra Swami defines Motivational Speaking as:
Motivational speaking is different from normal speaking. Motivational speaking is the art of making someone motivated to climb the mountain using different set of skills and also make people aware of their real goals.
How Motivational Speaker Raghavendra Swami got into Motivational Speaking?
I started delivering motivational lectures in the year 2006. I delivered my first motivational lecture at Saharanpur and in the past 10 years I delivered motivational lectures in around 42 places in 10 states.



Motivational Speaker Raghavendra Swami's Talk on Motivational Speaking





Starts with what is:
1)
Motivational Speaking


Next, it covers Education. It was a welcome change to see the Talk touch upon Education as theoretical knowledge needed to excel at Motivational Speaking, and not merely as Qualifications needed to enter Motivational Speaking. It discusses following headings for Education in Motivational Speaking:
2)
Sound Knowledge of Subject
3)
Environment Learning
4)
Psychology
5)
Puzzle Solving
6)
Reading Short Stories
7)
Literature


Then, the Talk focuses on the most important component that is Skills. Anyone aspiring for Motivational Speaking needs to understand that Skill development is crucial for success. It explains Skills needed in Motivational Speaking with these items:
8)
Keen Learner
9)
Public Speaking
10)
Interpersonal
11)
Think Out of Box
12)
Confidence
13)
Communication Skills
14)
Oration
15)
Personal Management


Positives of Motivational Speaking motivate one to work hard for the same. The Talk discusses following Positives of Motivational Speaking:
16)
Achievement of Goals
17)
Satisfaction
18)
Positive Contribution to Society
19)
A Profession
20)
Personal Development


After a discussion on Positives, Challenges complete the caricature of Motivational Speaking:
21)
People Perception
22)
Sparking Content Building


In the final section of the Talk, Raghavendra Swami talks about How a day goes in a Career in:
23)
Motivational Speaking


Install the LifePage App to:


(for Free) Watch Motivational Speaker Raghavendra Swami's full Motivational Speaking Career Talk


(for ? 100 or ? $ 1.4) Do a Self Assessment on Motivational Speaking to calculate your Dream Index, which is defined as:



According to Raghavendra Swami your chances of success in Motivational Speaking is __%




Access your personalized Dream Index Report which will have all your Dream Indices sorted in descending order.
---
How to get into
Motivational Speaking?


If you are want to get into Motivational Speaking, start by investing in a Career Plan.

The 14 hour process, guided by a LifePage Career Advisor, will help you introspect and check whether your interest in Motivational Speaking is merely an infatuation or is it truly something you wish to do for the rest of your life.

Next, your Career Advisor will help you document how you can get into Motivational Speaking, what education and skills you need to succeed in Motivational Speaking, and what positives and challenges you will face in Motivational Speaking.

Finally, you will get a Career Plan stating which Courses, Certifications, Trainings and other Items you need to do in the next 7 years to become world's best in Motivational Speaking.



---
LifePage Career Plan
14 hour personalized guidance program
---
Your LifePage Career Advisor facilitates your guided introspection so that you
systematically explore various Career options
to arrive at a well thought out Career choice.
Next: your Advisor helps you figure out how you will get into your chosen Career and
how will you develop the skills needed for success in your Chosen Career
.
LifePage Plan will not stop at saying "to become an Architect study Architecture". It will guide you on
which Certifications, Trainings and Other items you need to do along with your Architecture education
to become the world's best Architect.
---
Links for this Talk
Motivational Speaker Raghavendra Swami's LifePage:

[LifePage]
https://www.lifepage.in/page/raghavendraswami
LifePage Career Talk on Motivational Speaking

[Career]
https://www.lifepage.in/careers/motivational-speaking

[Full Talk]
https://lifepage.app.link/20161127-0001

[Trailer]
https://www.youtube.com/watch?v=kpGzluYst8g
(Motivational Speaking, Raghavendra Swami, Self Employed, Inspirational Speaker, Motivation, Public Speaking, Motivation Speaking, Communication, Public Interaction, Inspiration)
---
Similar Talks
Public speaking (also called oratory or oration) is the process or act of performing a speech to a live audience. This type of speech is deliberately structured with three general purposes to inform, to persuade and to entertain.
"I did my schooling and further studies from Dehradun. After completing my studies I started Public Speaking in 2005 and I have been doing Public Speaking all over the world."
---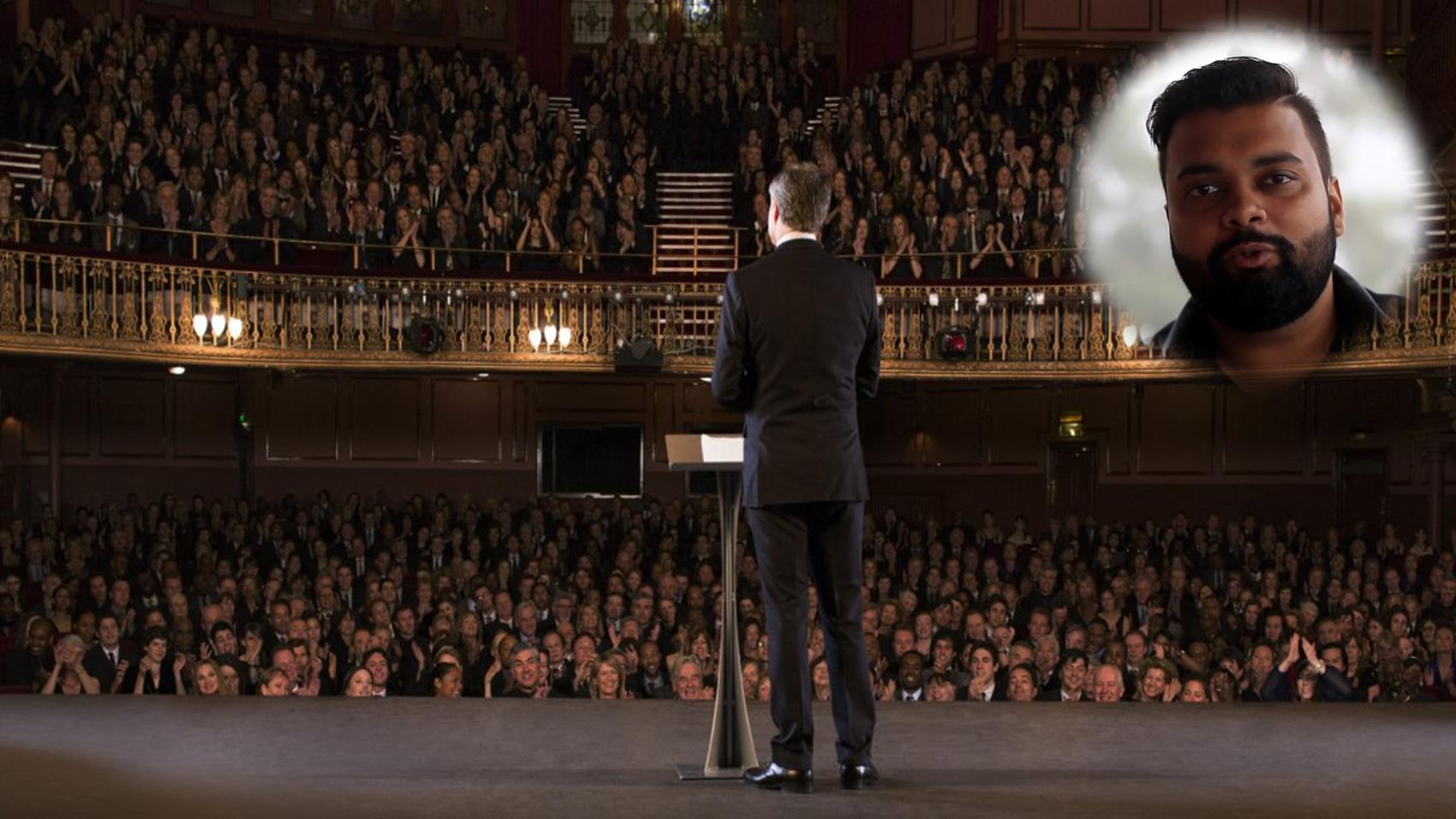 Motivational Speaking
Shubham Shankdhar
Motivational Speaker | N B A, Dehradun
[ 0 years & 4 months Experience ]
Motivation is needed for everything in life, be it a simple errand or the goal of one's life. A motivational speaker can instil motivation in his or her audience. This video talks about how to be a motivational speaker.
"After graduation from T.M.U. In BBA (Marketing major) I started my career as a Motivational Speaker at National Banking Academy, Dehradun. Here I am responsible for delivering motivational speeches to school and college students."
---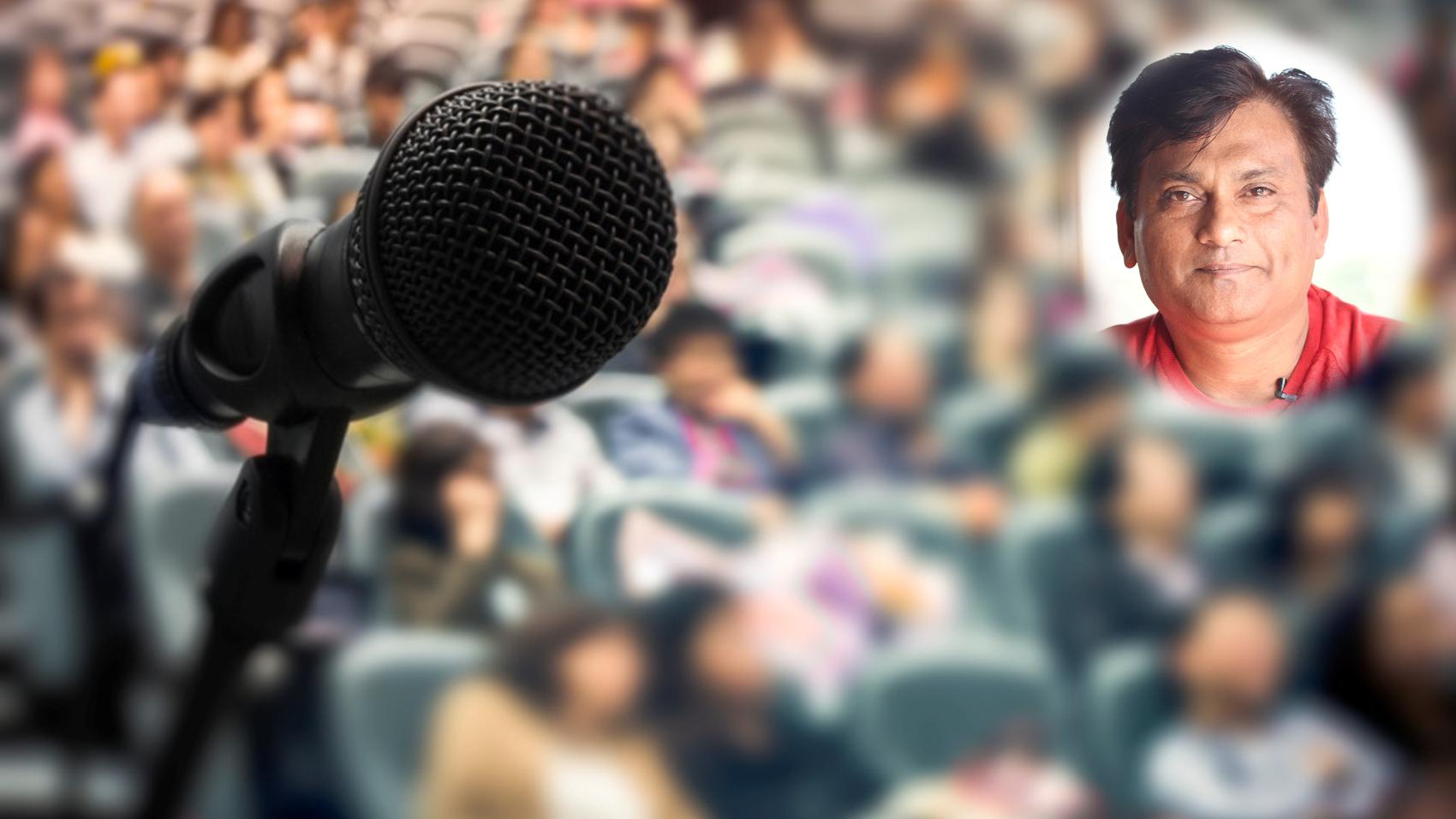 Motivational Speaking
Dr R K Sharma
Motivational Speaker | English House Pvt Ltd, Kota
[ 6 years Experience ]
Motivation is the desire to do things. A motivational speaker helps to motivate people to reach their full potential
"I did my Schooling from Military Academy, Ajmer. Then I did my Graduation and Post Graduation from MDSU Ajmer. I did my PhD from DU. I am an English Teacher at Kota House and a motivational speaker."
---
A motivational speaker or inspirational speaker is a speaker who makes speeches intended to motivate or inspire an audience. Such speakers may attempt to challenge or transform their audiences.
"Everyday is a new discovery.After working for almost a decade , I realized organizations suffer from skills gap. And there is a dire need to coach millennials beyond the traditional education & technical skillset. I believe that everybody around us carries hidden potential which I help people to discover."
---
[Install the LifePage App to access all Talks]
---